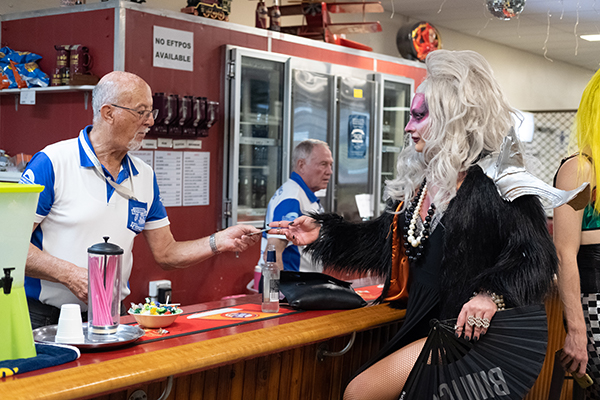 Brisbane-based production company Flickchicks is looking for an early-career Assistant Editor attachment from an underrepresented segment in the screen industry to work on their documentary project Bowled Over.
Applications can be submitted via the SQ attachment program, those who've submitted attachment applications in the editor space need not apply again.
Submissions close Tuesday, 3 December 2019
Download the attachment position description
About the SQ Attach program

SQ recognises the need to support creative talent and crew as they grow their careers in the screen and games industries and believes that project-based attachments that create on-the-job skills can be an integral part of career development in features, broadcast, new platforms and games.

The perpetual program allows practitioners to submit expressions of interests for potential opportunities throughout the year.
About Bowled Over

Bowled Over follows Taboo, a group of drag performers with an unlikely following in Ipswich, that have been keeping the local lawn bowls club afloat with their packed-out live shows.

The group and bowls club face an uncertain future with the impending retirement of one of Taboo's stars, the 'biggest wig', at the upcoming 10th anniversary show.

The one-hour documentary is being commissioned as part of SBS's Untold Australia with funding from Screen Australia and production and development investment from Screen Queensland.

Written and directed by Mandy Lakes, produced by Meredith Garlick.