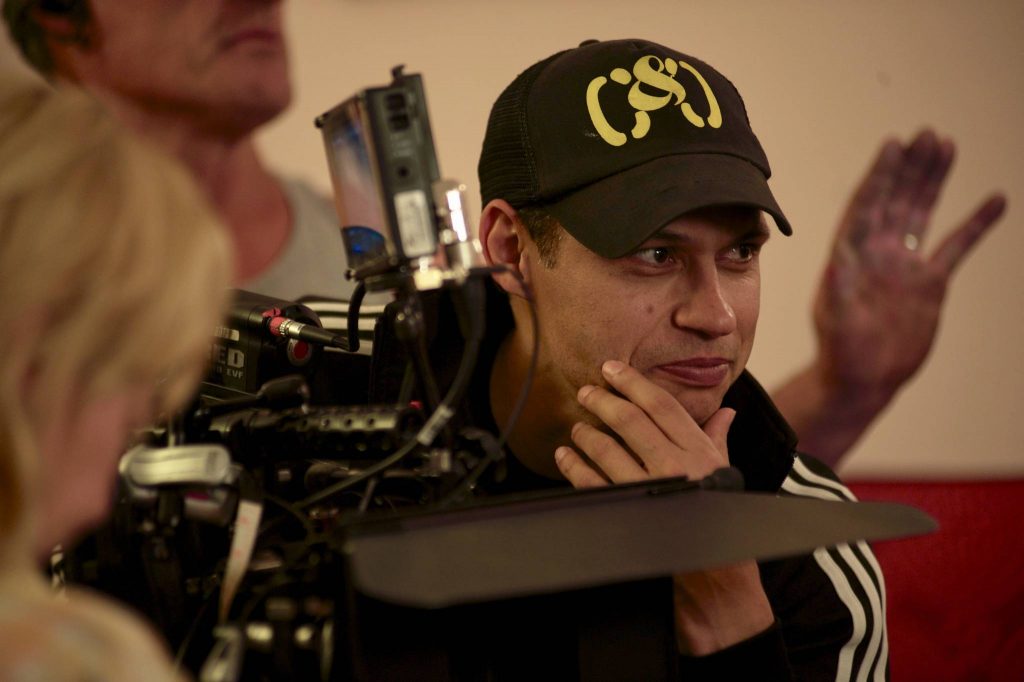 This is a rolling fund. Apply anytime.
Contact
07 3248 0500 content@screenqld.com.au
Diya Eid, Vice President Content
deid@screenqld.com.au
Screen Queensland, SBS and Madman Entertainment, together with The Post Lounge and Media Super, are actively looking for feature films for the RIDE (Respect, Inclusion, Diversity, Equality) Feature Film Fund, an opportunity for under-represented Queensland talent to develop and produce a $1.5 million feature film, every year for three years.
---
Guidelines
The RIDE Brief

90-minute feature film
For theatrical and streaming video on demand (SVOD) release

An entertaining and commercial hook
Compelling content that will make you laugh, cry and rave to your friends about what you've seen
Fresh concepts that are daring, distinct, captivating and provocative – think bold, push boundaries and surprise audiences.

What we're NOT looking for

Projects that are worthy without being entertaining
Period films

We may update this brief so be sure to check for updates.
Who can apply?

At its heart, RIDE is an opportunity that will develop the careers of screen professionals who come from backgrounds that are under-represented in the Australian screen industry.

Applications are open to Queensland writers, directors and producers, with anywhere from zero to two feature film credits in their nominated role, from an under-represented background.

For the purposes of this program this is recognised as differences in gender; age; Aboriginal identity; Torres Strait Islander identity; cultural and linguistic diversity (CaLD); disability; sexuality and gender identities, including lesbian, gay, bisexual, transgender, queer and intersex (LGBTQI+), location (including regional and remote areas); and socio-economic status.

You can apply as an individual or a team.

While we will consider collaborations with out-of-state talent, the roles of writer and director must both be held by Queensland talent from an underrepresented background.

You must also be able to demonstrate that you own the rights to the story you are trying to tell.
How to apply?

You can submit your concept via SmartyGrants at any time and we will aim to get back to you within approximately 8 weeks.

Your proposal will need following.

Logline.
One-paragraph synopsis.
One-page synopsis.
Treatment (if written).
30 pages of your screenplay, or a completed draft if it is available.
CVs for all key creatives.
Links to your previous work.

You'll get one shot to submit your written pitch so before you apply, make sure you've done everything you can to put forward the best pitch possible:

Make sure your story responds to the RIDE brief.
Take advantage of opportunities to perfect your story through Creative Consultations and SQ Lab.
Get feedback on your drafts from a writers group or someone you trust to give constructive feedback.
Contact us to discuss the suitability of your proposal or to ask any questions on 07 3248 0500 or content@screenqld.com.au

You must read the following documents before you apply.

We're here to help make it happen. If you have an idea you want to discuss and are unsure if you're on the right track, or have any questions, we'll talk you through it.
What we are looking for?

We are looking for fresh concepts that are daring, distinct, captivating and provocative – think bold, push boundaries and surprise audiences. Make sure your concept has an entertaining and commercial hook and that your content will make audiences laugh, cry and rave to their friends about what they have seen.

Check out the RIDE Brief for more guidance.

You can use the following as a self-analysis tool as you develop your project.

Story

Is it a good premise? Is it high concept?

Is it original? Do the story and characters feel fresh?

Will it spark discussion among audiences?

Craft

Does it have a strong beginning, middle and end?

Do the characters proactively move the story forward?

Are the characters well developed with their own voices and satisfying arcs?

Does the writer demonstrate a good grasp on dialogue, tone and genre that works for the film?

Audience

Is this something that will excite an SBS and Madman audience?

Is this a film that would find commercial success with a local and global audience?

Does this respond to the RIDE brief?

Talent

Is the story told by fresh, distinctive, authentic voices from underrepresented backgrounds?

Does the team demonstrate the experience and potential to make this happen?

What impact will this have on the careers of Queensland talent from an underrepresented background and the broader Queensland screen industry?

Budget

Can this be produced for $1.5m?

We are not considering any ideas that have been passed on in previous or current rounds of RIDE.

Please wait until you've heard back on one concept before submitting another.

If you're not sure if your project is suitable, contact us on 07 3248 0500 or content@screenqld.com.au).
What happens after you submit an application?

Once you've submitted your application, it will be considered by the RIDE partners.

We'll contact you within approximately 8 weeks to let you know if:

the partners wish to bring your project onto the RIDE development slate
they want to see more from you or your story before making a decision, OR
to let you know if they have passed on your project.

If your project is slated, you will enter into a Development Investment Agreement with us, Screen Queensland, and we'll guide you in the next steps of development.

The RIDE partners aim to greenlight at least one feature film per year from its slate of developed projects. Greenlit projects will have their full $1.5m budget financed in the following way.

Up to $650,000 in equity investment from Screen Queensland*.
Producer offset cash flow by Screen Queensland's Revolving Film Finance Fund (RFFF).
A distribution advance from Madman Entertainment.
Equity Investment from SBS, The Post Lounge and Media Super.

*Screen Queensland's investment and RFFF cash flow will be subject to Screen Queensland's Terms of Trade.

If your project isn't selected for development, this isn't the end of the road for you or your story. We have a robust program of initiatives, masterclasses and networking opportunities available throughout the year. Subscribe to our newsletter and follow us on social media to find out more.
---
RIDE Slate

The following projects have been selected for development.

Piano Mums

A Chinese-Australian tiger mother pushes her teenage son to succeed at a pivotal piano audition.

Aven Yap, Writer

Benjamin Law, Script Consultant

Soldier

Inspired by historical events, and in the tradition of intimate dramas like Kiss of the Spider Woman and Brokeback Mountain, Soldier reveals an untold story of forbidden love between Australian soldiers during wartime.

Anthony Mullins, Producer/Writer

Krissy Kneen, Writer

Ben Hackworth, Director

Welcome to Country

An ambitious, naive bureaucrat is sent to shut down a beleaguered remote Aboriginal community, but he finds there is more to life than politics and together with the seasoned Mayor and misfit locals they create a kingdom…literally!

Helen Morrison, Producer /Writer

*Dean Gibson, Writer/Director

Tony Briggs, Script Consultant

*Declaration of interest for Dean Gibson. This application was assessed in accordance with SQ's Conflict of Interest Policy following the declaration of a conflict of interest by an SQ board member. Please see our Conflict of Interest Policy for more information.

---