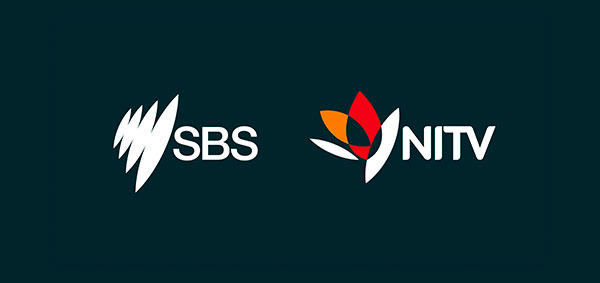 WHERE: Queensland Multicultural Centre (102 Main Street,
Kangaroo Point, Brisbane)
POSTPONED UNTIL FURTHER NOTICE
SCREEN QUEENSLAND WILL BE IN TOUCH WITH REGISTRATIONS AS SOON AS POSSIBLE TO CONFIRM A NEW DATE
---
Screen Queensland is proud to present Meet the Broadcasters: SBS and NITV on Thursday 7 April, 2022.
The FREE industry event gives attendees the opportunity to hear from key decision makers at SBS and NITV, featuring a presentation and Q&A session followed by industry networking drinks. Screen Queensland welcomes the SBS and NITV team to Queensland:
Chris Irvine – Acting Director, Television and Online Content
Tanya Denning-Orman – Director, Indigenous Content
Kyas Hepworth – Head of Commissioning & Programming, NITV
Marissa McDowell – Commissioning Editor, NITV
Julie Eckersley – Head of SBS Scripted
Loani Arman – Commissioning Editor, SBS Scripted
Joseph Maxwell – Head of Documentaries, SBS
Emily Griggs – Head of Food & Entertainment
Michelle Cheng – Content Industry Diversity Manager
---
EXPRESSIONS OF INTEREST FOR PITCHING TO SBS AND NITV
As part of this event, SBS and NITV are offering a unique opportunity for screen practitioners to participate in a speed pitching event, with key decision makers from their teams. Pitch meetings will occur from 2.30-4pm and allow 15 minutes per candidate.  
Applications have now closed.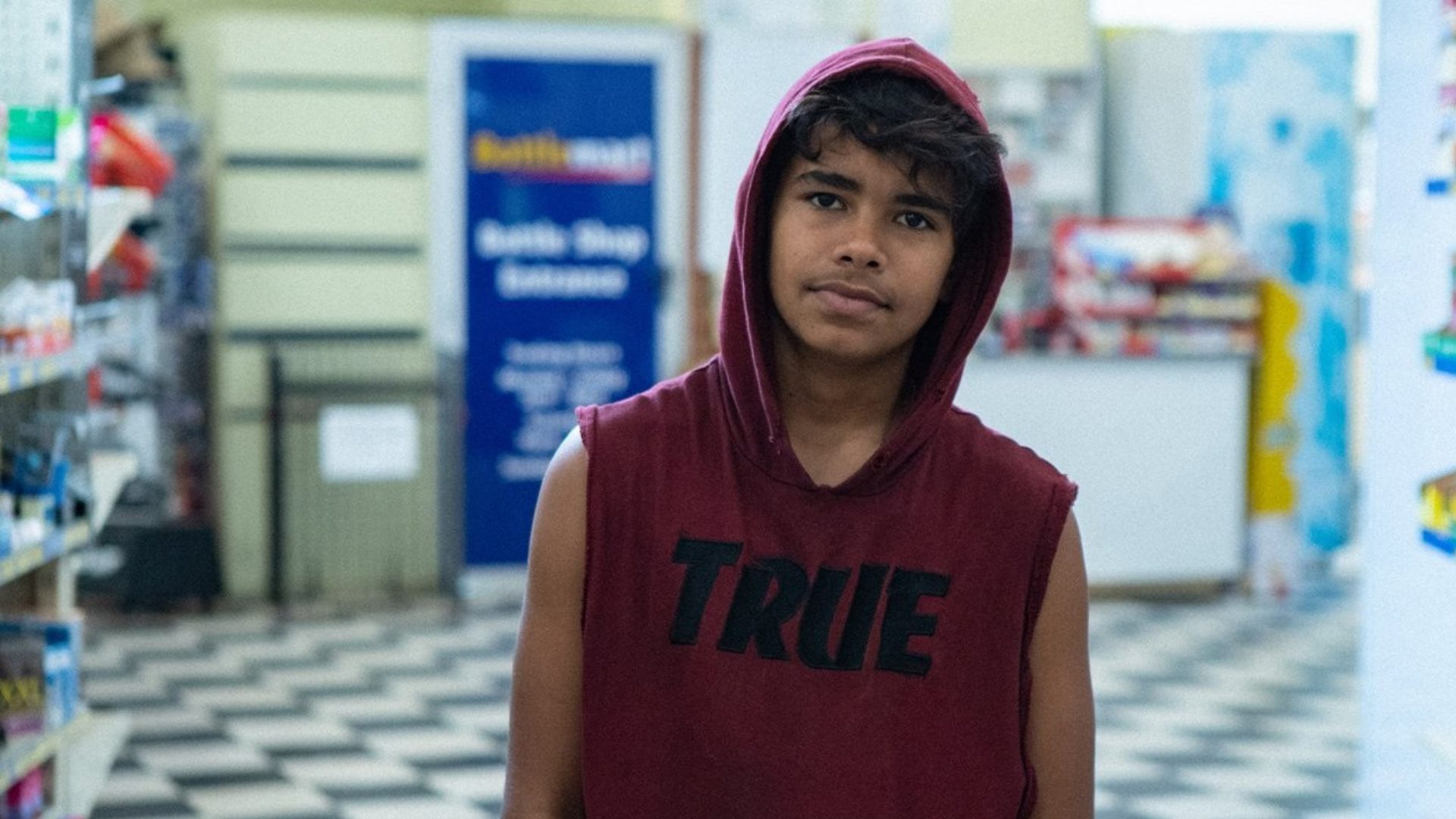 SBS SCRIPTED
SBS Scripted will be taking pitches for drama in the 4 x 1 hour, 6 x 1 hour and 8 x 30 minute format.
Open to all genres including speculative fiction, science fiction, magic realism, musicals, period drama, mystery/thriller, family drama, neo-noir, dramedy and romance and shows that are blends of these. At this point, SBS Scripted are not looking for comedy, features, YA or children's content.
SBS Scripted want to see distinctive, original ideas that are entertaining and also take the audience on a journey. SBS want to make shows where the heroes (protagonists, antagonists) are from diverse backgrounds – please refer to their Diversity and Inclusion Guidelines. SBS want to create heroes that are not like those seen before.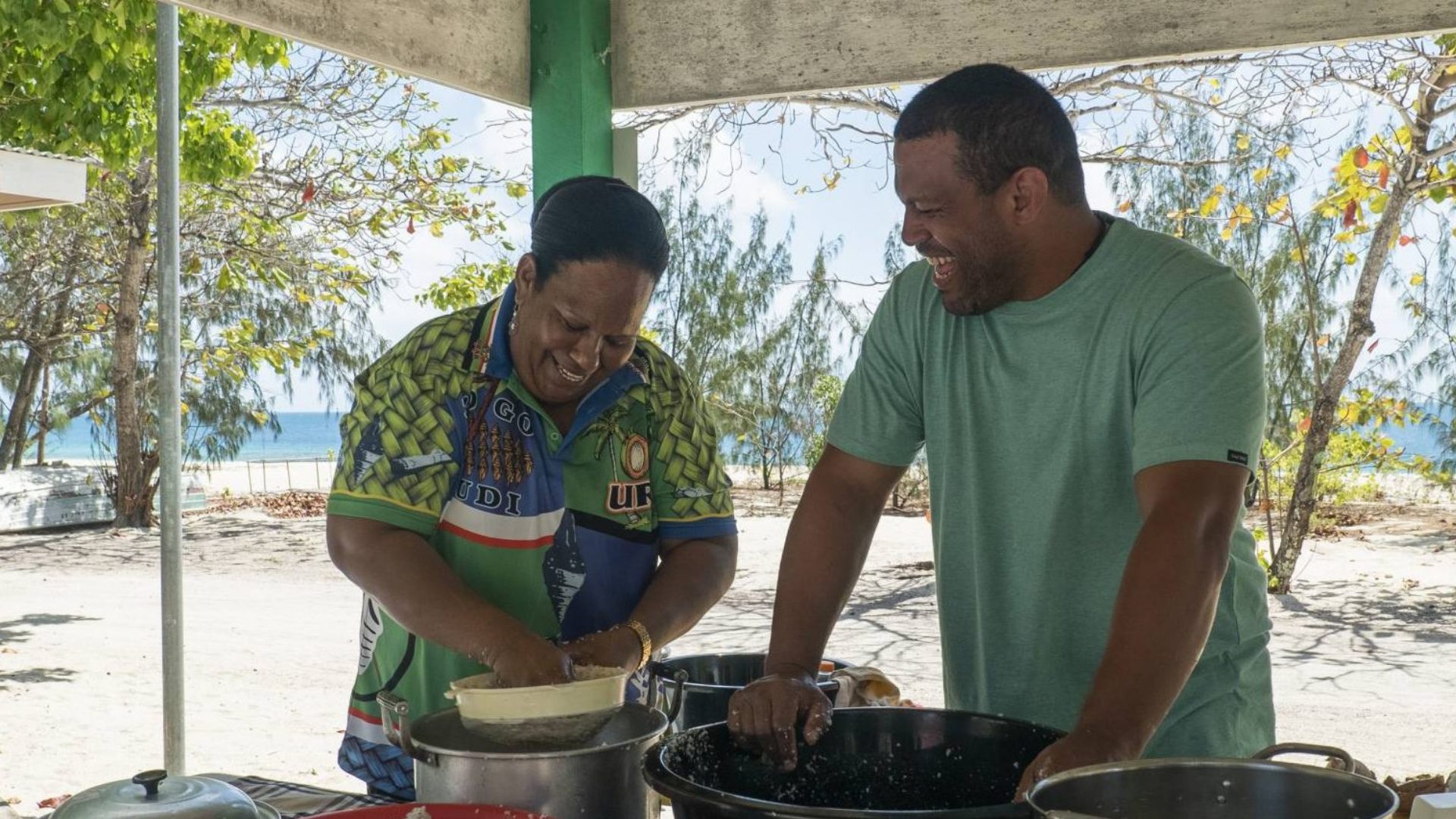 SBS UNSCRIPTED
SBS Unscripted will be taking pitches for Documentaries, Food and Entertainment:
Documentaries – hour long documentaries, either as singles or part of a series, in the areas of History, Contemporary and Indigenous documentaries. Guidelines here.
Entertainment and Factual Entertainment – smart and entertaining with a strong focus on diversity and a distinctive SBS flavour. Guidelines here.
Food – series that celebrate food as well as the people and culture behind it. Guidelines here.
Please note, SBS Unscripted does not commission natural history or lifestyle programs.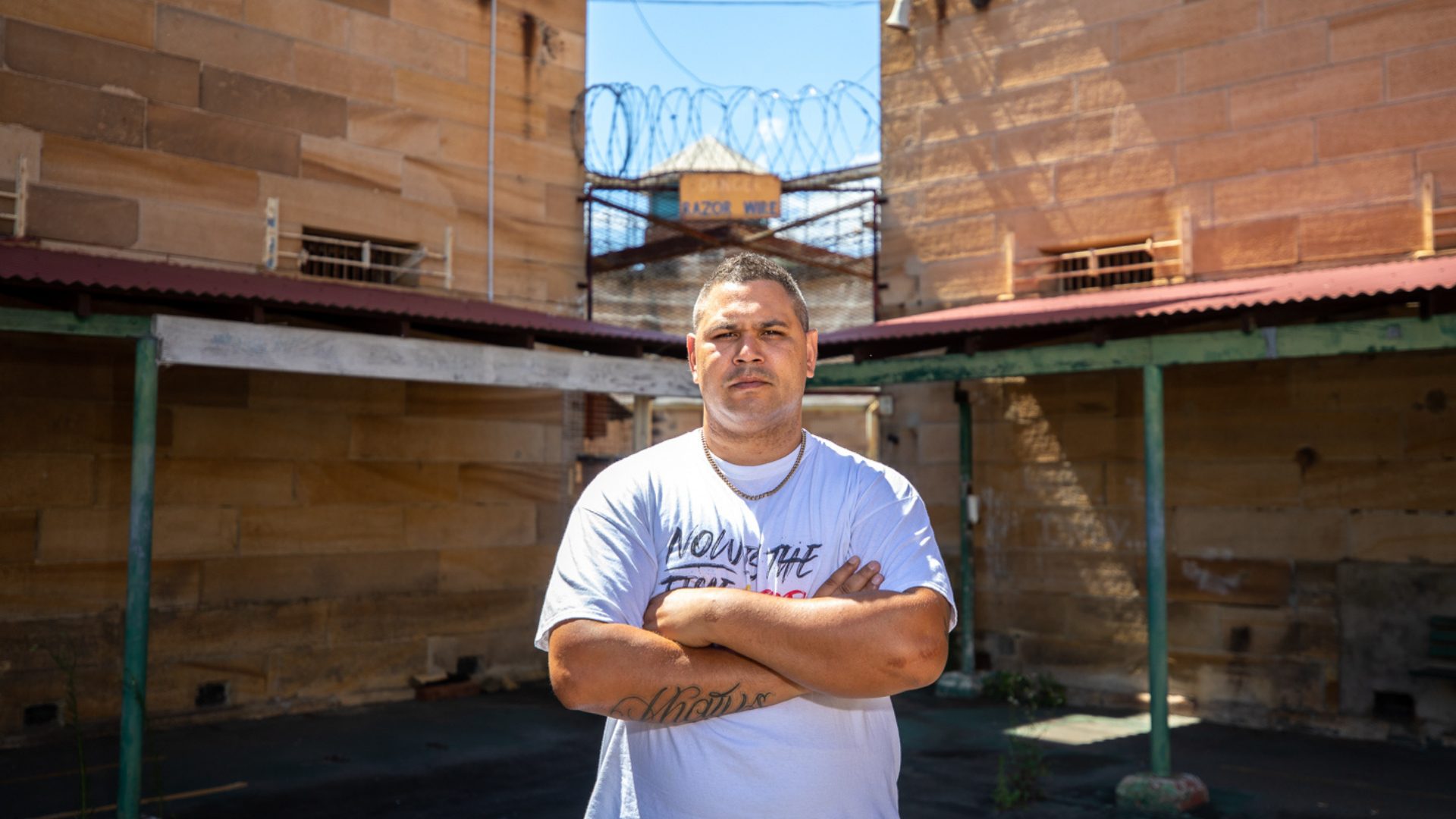 NITV
NITV are looking for blak, broad and entertaining authored content from First Nation filmmakers and from Production Companies who have 2 out of the 3 Indigenous key creatives attached to projects. NITV is interested in pitches in online and childrens' content, documentary, and factual entertainment programming.  More detailed information on NITV commissioning guidelines can be found here.
---
SCREEN QUEENSLAND WELCOMES THE SBS AND NITVE TEAM TO QUEENSLAND:
Chris Irvine – Acting Director, Television and Online Content
Chris Irvine was appointed Acting Director of Television and Online Content in 2022.He remains SBS's Head of Commercial and Production, managing the commercial, financial and production aspects of all TV and online content at SBS, whether commissioned, acquired or internally produced.  Before joining SBS in the role in February 2016, Chris was Commercial Director for Australian independent production company Essential Media & Entertainment. Starting out as an entertainment lawyer, his career spans production, finance and distribution across film, television and online content. In London, before moving to Australia, Chris worked for Channel 4 (as part of its Film4 productions team) and ITV Studios (as part of its Factual production team).
Tanya Denning-Orman – Director, Indigenous Content
Tanya Denning-Orman, a proud Birri and Guugu Yimidhirr woman from Central and North Queensland, has led NITV since it joined SBS in 2012, and more recently became SBS's first Director of Indigenous Content. Tanya manages NITV as a channel dedicated to Indigenous voices, overseeing its diverse and innovative multiplatform content. She also plays an instrumental role in the development and delivery of First Nations storytelling across the SBS network. With more than 20 years' experience working in media, Tanya has previously held positions as a journalist and producer for ABC and SBS, and a number of different roles at NITV since its inception in 2007. As a champion for strong Indigenous media, she also holds a number of industry Board positions including with Media Diversity Australia, First Nations Media Australia, and the World Indigenous Television Broadcast Network. 
Kyas Hepworth – Head of Commissioning & Programming, NITV
Kyas Hepworth (nee Sherriff) is a cisgender Bundjalung woman who has spent her career working in the screen and creative arts sector. As the Head of Commissioning and Programming for NITV, she drives the creative direction of NITV's distinctive offering across commissioned and acquired content and oversees NITV's programming and scheduling to bring it to audiences.  Kyas is responsible for the development and delivery of NITV's acclaimed commissioned content slate, which sees the channel work with Australia's Indigenous production sector across factual, scripted and children's programming. This includes award-winning children's animation, Little J & Big Cuz, the captivating series The Beach from Warwick Thornton, and NITV's first non-children's drama series, True Colours, coming in 2022. Kyas joined NITV as its Senior Commissioning Editor in 2019, from the Australian Film and Television Radio School (AFTRS) where she was the Head of Indigenous. Prior to that, she was the Investment Development Manager at Screen Australia's Indigenous Department where she helped bring TV series like 8MMM, feature film The Darkside, and documentary The Redfern Story, to international screens. Kyas is passionate about bringing unique and diverse stories to the screen and has worked alongside and supported leading and emerging Indigenous practitioners for more than a decade. Her extensive experience in the sector also includes working across feature films, documentaries, television series and shorts.
Loani Arman – Commissioning Editor, SBS Scripted
Loani Arman joined SBS in January 2022 as SBS Scripted Commissioning Editor, working across development and production of original scripted programming. Prior to SBS, most recently Loani was a Content Director at Screen Queensland where she led their development programs and initiatives. Earlier in her career, she was the Drama Associate for Showtime Australia, working across original drama commissions including Cloudstreet and Tangle.   As a screen creative, Loani has had an eight-part drama series developed through the Stan/Screen Queensland Premium Drama Fund, and in 2019, was selected for the Screen Queensland Australians in Film Charlie's Lab in LA to develop her comedy pilot, The Mother Load. Her digital documentary series, My Body Says, launched on ABC iView in 2020, winning the inaugural AIDC Best Short Form Award. In 2019, Loani was the winner of the AACTA Pitch Competition with her short, Our Greatest Escape. 
Loani celebrates her Indonesian-Australian heritage and champions representations of diversity.
Julie Eckersley – Head of SBS Scripted
Julie Eckersley is the Head of Scripted at SBS, overseeing development and production of scripted content across SBS channels and platforms.  Julie joined SBS in 2021 bringing extensive industry experience to the role, which has seen her work as a producer and in development across a range of genres, including drama, comedy, animation, documentary and children's content. Julie has worked internationally with Netflix and NBCU International and her experience includes nine years at Matchbox Pictures where she worked on award-winning Australian projects including the landmark SBS series, The Family Law, ABC drama series Glitch and Australia's first kung fu comedy, Maximum Choppage - among others. She's passionate about creating bold and distinctive stories, supporting new voices and celebrating our diverse perspectives. 
Marissa McDowell – Commissioning Editor, NITV
Marissa McDowell is a Wiradjuri woman, born in Cowra, NSW. She joined NITV in March, 2021 as Commissioning Editor. Throughout her career, she has worked with First Nation communities telling their stories through documentary film making, photography and writing. Her documentaries have been screened on SBS/NITV, poetry published through USMOB Writing and photographs displayed at PhotoAcces and the Sydney Living Museum. She has recently received her Master of Arts Screen Business and Leadership at the Australian Film Television and Radio School (AFTRS) and is currently undertaking her Graduate Certificate in Wiradjuri Language, Culture and Heritage at Charles Sturt University. 
Emily Griggs – Head of Food & Entertainment
Emily Griggs joined SBS as Head of Entertainment and Food in September 2021. As a member of SBS's Unscripted commissioning team, Emily oversees SBS's diverse commissioned entertainment and food shows. She joined SBS from BBC Studios where she was Head of Development and Content and oversaw development and production of various shows, including SBS series' Mastermind and Celebrity Mastermind. With more than 25 years of television experience, she has produced shows for all free to air networks across most genres, from entertainment, comedy, factual and reality, to food, lifestyle and children's programming. Her credits include a variety titles and formats, including The Chefs' Line, The Secret Life Of 4 Year Olds, I'm a Celebrity…Get Me Out of Here!, Dancing with the Stars, and Married At First Sight, and much more.
Joseph Maxwell – Head of Documentaries, SBS
Joseph Maxwell is Head of Documentaries at SBS. Joseph has developed, directed and produced high end, prime time documentaries for most of the major broadcasters in Britain. He joined SBS in 2012 as Commissioning Editor, before taking on his current role in 2016. Joseph's slate of shows at SBS range from returning series such as Who Do You Think You Are?,  to event programming including Go Back to where You Came From – Live and award-winning provocative single documentaries such as Is Australia Racist?
Michelle Cheng – Content Industry Diversity Manager
Michelle Cheng is the Industry Diversity Manager, in SBS's Television and Online Content division. Michelle works adjacent to the SBS Commissioning team, supporting SBS's content and industry initiatives focused on providing tangible pathways and opportunities for diverse practitioners under-represented in the sector. Michelle joined SBS in January 2021. She has worked as a media advisor, with a background in TV presenting/writing, journalism and law (as a qualified solicitor). From 2016 to 2020, she worked with ITV Studios and Channel 7 as a television writer on the quiz show, The Chase Australia. In 2018, she was an ABC TV panelist on the quiz show Think Tank in over 75 episodes. Michelle also has extensive experience as a digital journalist with by-lines that include The Guardian, ABC, Yahoo News and the Daily Mail Australia, and has been Curation Coordinator for TEDxMelbourne, as well as Media & Communications Advisor at Monash University. Michelle is also the co-chair of the Screen Diversity Inclusion Network (SDIN) for 2021-22, effective 1 June 2021. SDIN brings together Australian broadcasters, screen agencies, business associations and industry-aligned education and training organisations to work together towards a more inclusive and diverse screen industry. SBS is a founding member of SDIN and is participating in 'The Everyone Project', an initiative led by the SDIN to implement a simple yet comprehensive way of measuring and reporting on diversity in productions.