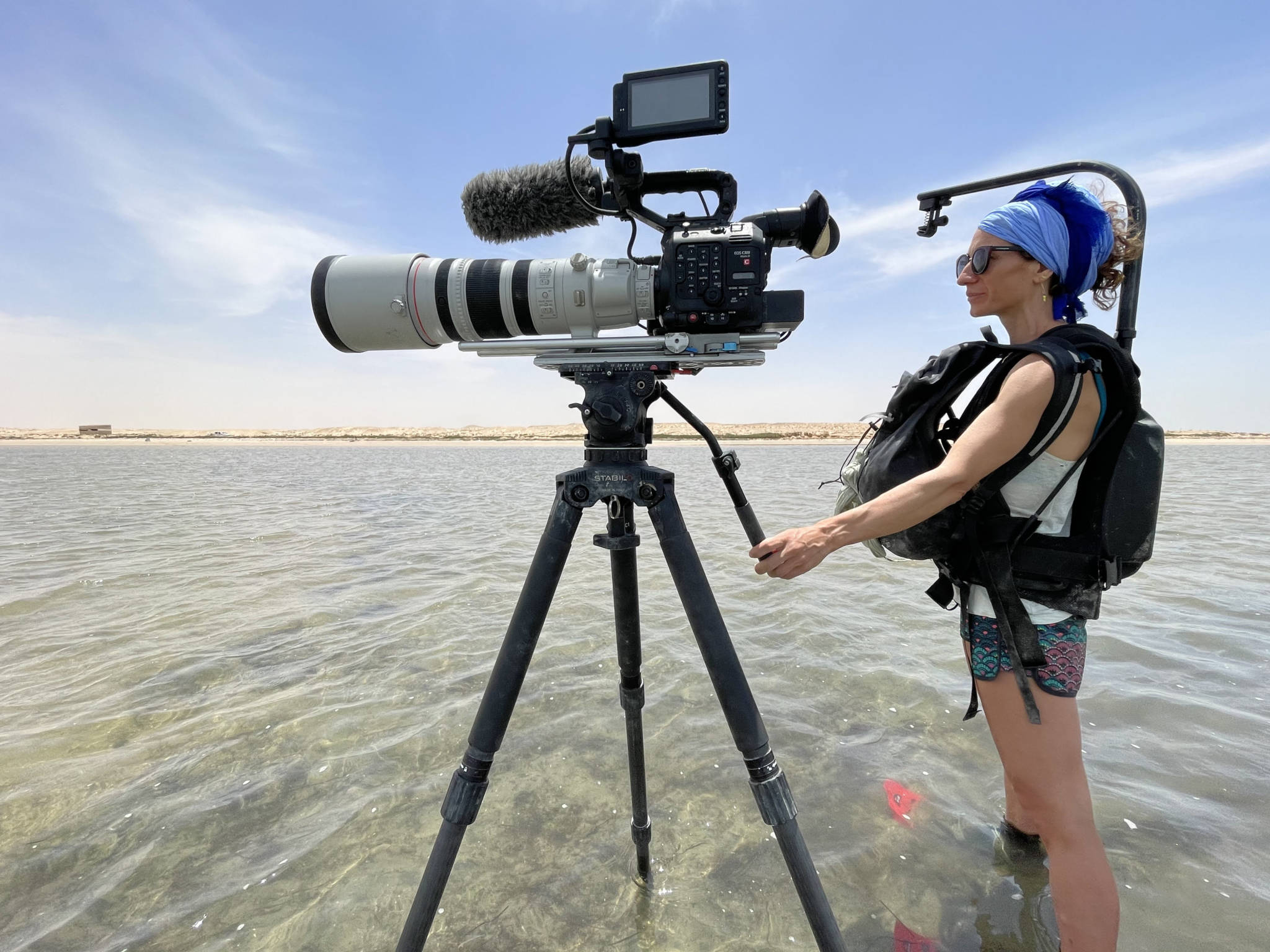 Applications close: Friday 15 December 2023
Screen Queensland has opened applications for SheDoc 2024 in partnership with Documentary Australia. Up to six Queensland women working in creative roles in the documentary sector will receive grants of $10,000 – $30,000 to boost their careers through tailored, self-directed development opportunities.
SheDoc 2024 is open to women working as screen practitioners in the factual space at any career level and can be used to fund travel, research, mentoring, residencies, skill development, project development and forming impact strategies. Grants are not available for production funding or equipment but can support Queensland women working as factual producers, directors, writers, cinematographers, editors, sound designers, composers and more. Applications are strongly encouraged from First Nations practitioners, as well as women from diverse groups.
The applicant must be the individual who wants to benefit from SheDoc 2024. Applications cannot be made nominating others for the program. Only those who are female-identifying are allowed to apply.
The program is proudly supported by the estate of James Simpson Love, and the Nelson Meers Foundation.
WHO IS ELIGIBLE?

The applicant for SheDoc must be female-identifying and a Queensland resident (having lived in Queensland for at least six months prior to submission).
The applicant must have a valid ABN and, if required by law, be registered for GST.
If the application is related to the development of a project or building strategic audience engagement strategies for a project, the applicant must own or control all the rights necessary to carry out the project.
If the grant is to be used for mentorship support or to facilitate attachment to a person or company, a letter or agreement needs to be submitted with the application.

Applications are strongly encouraged from First Nations voices and those from diverse backgrounds (e.g. Aboriginal and Torres Strait Islander people, culturally and linguistically diverse people, people with a disability, or LGBTQIA+ people). We also encourage stepping from one role into another such as from editor to director, director to cinematographer or producer to director.
HOW MUCH CAN I APPLY FOR?

Applications will be considered between $10,000 – $30,000

The budget will be carefully assessed alongside the proposed activity. SheDoc funding may be given for a portion of the requested amount.

SheDoc funding may not necessarily constitute the full budget for the project. Where required, we encourage applicants explore other sources of funds to support their project.

SheDoc applications cannot be used for retrospective funding, production funding or to purchase equipment.
WHAT CAN I USE THE FUNDS FOR?

SheDoc will support travel, research, mentoring, residencies, skills development, seeding new work and the development of impact strategies using documentary.
HOW WILL MY APPLICATION BE ASSESSED?

Representatives from Documentary Australia and Screen Queensland will read all applications and compile a shortlist.

Shortlisted applicants will be interviewed by representatives from Documentary Australia who will jointly make a decision on the successful recipients.
SUCCESSFUL APPLICATIONS

Shortlisted applicants who are invited for an interview will be notified by Thursday 21 December 2023, and interviews will run between Wednesday 3 – Wednesday 10 January 2024.

Successful recipients of the SheDoc 2024 grants will be announced mid-January 2024.
TERMS & CONDITIONS

You will need to finalise and execute the SheDoc grant agreement within 30 days from receipt of the agreement, unless otherwise agreed by Documentary Australia and Screen Queensland. If this does not occur, the decision to financially support the project may lapse.

Recipients will be required to submit an interim and final report on the progress and outcome of their fellowship.

Recipients will be expected to present the results of their fellowship in a public forum to be organised by Documentary Australia and Screen Queensland at a time to be agreed.