SUPPORTING QUEENSLAND CREATIVES AND EMERGING PRACTITIONERS
Queensland is proudly home to skilled screen creatives and crew. In order to sustain and build the talent base of our local screen industry, Screen Queensland supports emerging screen practitioners to develop their practical skills, careers and professional networks, via the Screen Queensland Attachment program.
The Screen Queensland Attachment program facilitates paid, project-based attachments that provide essential on-the-job experience on Screen Queensland-supported films, series and games.

---
CURRENT ATTACHMENT OPPORTUNITIES
Production Assistant (Music) attachment
Start Date: TBC
Duration: 2 days per week over 12 weeks
Location: Brisbane
Position Description: Assist an award-winning team of composers and musicians on a children's animated series. The role is best suited to an up-and-coming Queensland-based composer who is interested in working in film & TV, or anyone interested in working in sound post production roles. You will observe and take notes during music briefings with the production team, set up meetings, help with booking and briefing musicians, be across communications and feedback between the production team, music department and sound post production teams, assist with music deliverables where possible, and learn more about the pipeline of music and sound post production for film & television.
---
TALENT POOL APPLICATIONS
The below attachments are open now for expressions of interest
Sound Assistant (Cable person)
---
MORE INFORMATION
INFORMATION FOR ATTACHMENT APPLICANTS

Attachment opportunities are made available by application, for productions supported by Screen Queensland.

Successful applicants are engaged for a minimum of five weeks and are compensated at a minimum of Level 1 MEAA rates.

Please note, in line with the Terms of Trade, full-time students are not eligible. Qualifications are not a requirement, however transferrable skills are encouraged.

Attachment callouts do not have a set application submission date, as candidates are assessed as they apply. We encourage interested practitioners to submit their expression of interest as soon as possible.

Subscribe to our enewsletter and follow our social media channels to be notified when attachments are open

Screen Queensland is committed to promoting diversity of opportunity in the screen industry as well as the diversity of screen stories. Expressions of interest are strongly encouraged from Aboriginal and Torres Strait Islander practitioners as well as practitioners identifying as female/non-binary, LGBTQIA+, living with a disability, regionally based and culturally and linguistically diverse.
INFORMATION FOR PRODUCERS

Finance, Production Attraction Strategy and PDV Incentive applications must budget for early to mid-career professional attachment opportunities. Applicants should contact the Screen Queensland Content team to identify which attachment roles have the greatest demand and skills shortages.

For the Finance program, attachments should be engaged for a minimum of five (5) weeks and be compensated at a minimum of Level 1 MEAA rates.

Projects applying for under $200,000 must budget for at least 1 attachment
Projects applying for between $200,000 up to $299,999 must budget for at least 2 attachments
Projects applying for $300,000 or more must budget for at least 3 attachments

Attachment candidates cannot be a current or past employee of the production company/producer and practitioners will only be approved for one Screen Queensland attachment opportunity within a 12 month period.

Screen Queensland is committed to promoting diversity in the screen industry as well as the diversity of screen stories. Screen Queensland encourages talent from underrepresented backgrounds to apply, including Aboriginal and Torres Strait Islander identity; culturally and linguistically diversity; disability; sexuality and gender identities including lesbian, gay, bisexual, transgender, queer and intersex (LGBTQI+); age; and talent from regional and remote Queensland.

Where Screen Queensland is the principal state investor, applicants are also expected to utilise Queensland talent for attachments through Screen Australia's 'Inclusive Attachment Scheme.'
WORK EXPERIENCE ENQUIRIES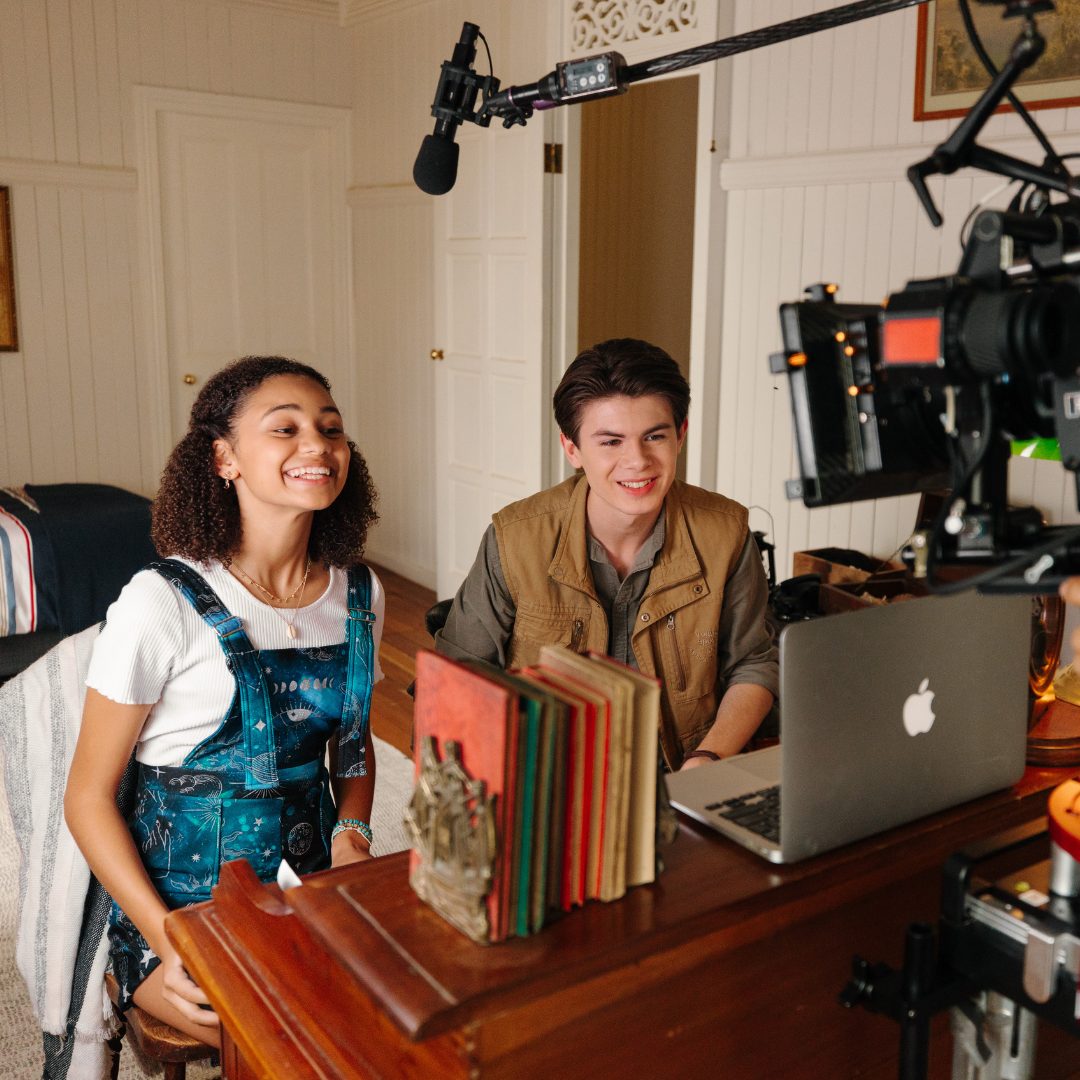 High school and university students studying relevant degrees in the Creative Industries fields, such as including Film and Creative Writing, are eligible to complete work experience at Screen Queensland.
Please take the below into consideration before contacting Screen Queensland to enquire:
Students must be insured by their university, school or the Department of Education, Training and Employment to cover work undertaken at our office or any travel required.
High school students are eligible to complete up to 5 days of total work experience with Screen Queensland.
University students are eligible to complete up to 2 days per week for a placement up to 10-weeks.
Please place your enquiry at least 2 months prior to the required placement dates. Screen Queensland will be in touch to discuss suitable opportunities at Screen Queensland Headquarters and Studios.
---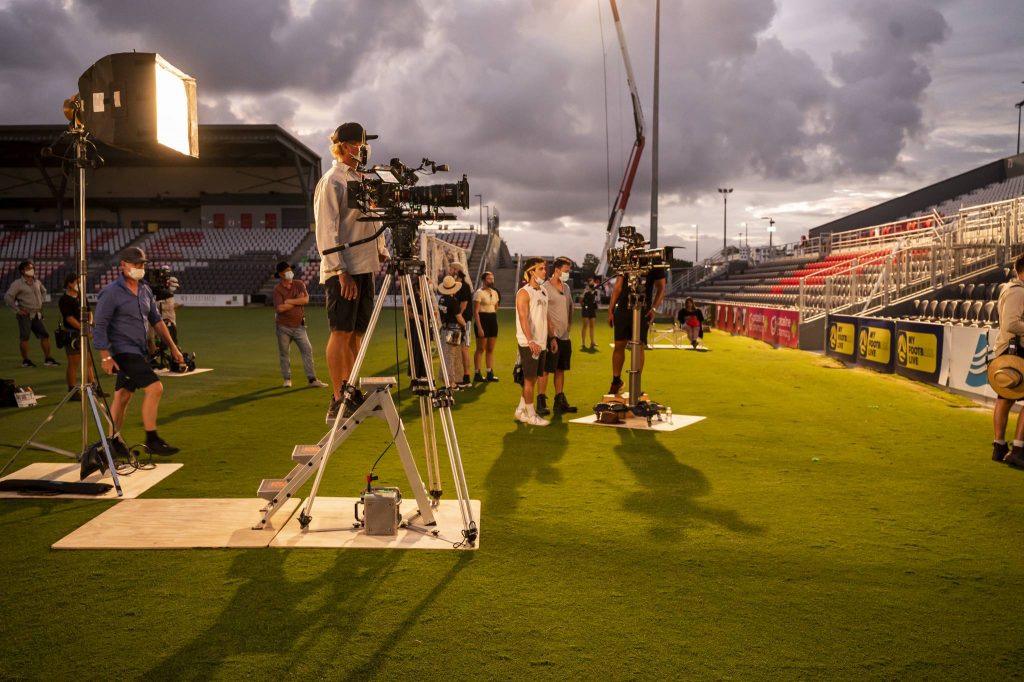 Q&A with Screen Queensland Attachments: Behind-The-Scenes On Young Rock (Season 2)