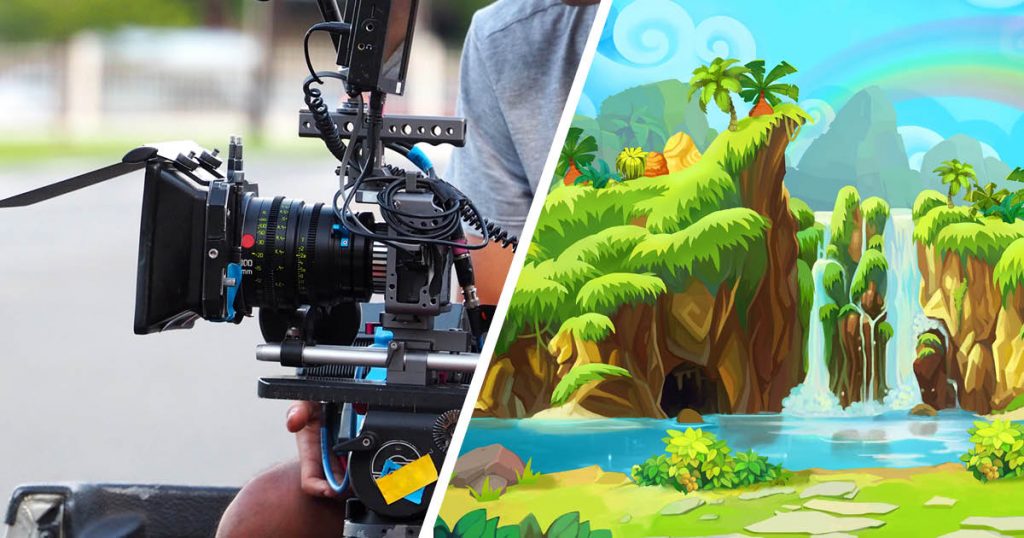 Our Finance Program is for screen stories seeking finance so they may head into production or game development.
Applications for films/series under $100,000 can be submitted anytime. Submissions for projects seeking more than $100,000 must coincide with board dates, listed HERE
Applications for games are for a maximum of $50,000 and can be submitted anytime.
---
Guidelines
What the program covers

This program invests in the production of screen stories across all screen platforms – film, series, online and games.

The rights-holding producer/game developer must apply to this program and all projects must have a Queensland producer or line producer attached.
How much can I apply for?

Up to $50,000 for games
Up to $850,000 for other screen stories, in the context of

Spend in Queensland (as a guide your ask should be no more than 8% of state spend for a commercial project or 15% of state spend for a cultural or career-building project with substantial benefits – beyond the spend – to Queensland)

Other financing partners and their commitment

:Investments through all Finance Programs are recoupable.
Who can apply?

The Finance program is open to anyone who:

The Finance program is open to anyone who:

Lives and works in Queensland (and has been a resident of the state for more than six months);
Can provide the required detail/documents for the program they are applying for – more information can be found on each of the program pages
Owns the rights to the story they are telling
Has read and complies with our Terms of Trade

Anyone applying for Finance (Film/Series) must also :

Be an Australian resident working with someone in a key creative role (writer, director, producer) who lives and works in Queensland;
Have a Producer or Line Producer who is a Queensland resident;

Anyone applying Finance (Games) must also:

Be a Queensland-based games studio or solo practitioner

Please note: Projects unsuccessful twice in a funding program are no longer eligible for further applications to that program
Preparing your application

Finance program applications for film or series for under $100k can be submitted at any time. Applications for film or series for more than $100k need to be submitted in line with SQ's board cut off dates.

Applications for games are for a maximum of $50,000 and can be submitted anytime.

Games application checklist

Screen Queensland requires the following documents to assess an application. Incomplete applications will not be assessed:

Provide a video or trailer (or suitable proof of concept) demonstrating the gameplay and features of your game. Videos should be a maximum of three (3) minutes long.
Pitch document including:

Your idea in one page including any concept art and relevant creative materials.
Project plan – What platform/s will it be released on? What is your release plan? Provide a timeline including key milestones including the completion of the work.
Audience plan – who is your audience and how will you reach them?
Competitor and market analysis – are there similar games in the market? What demand is there for your game?
Commercial plan – how will it generate income?
Evidence of interested distributors/publishers (if relevant) – attach confirmation of attachment and deal terms
Evidence of Licenses, approvals and development kits (if relevant)

Game developer company details and ABN
CVs and bios of key team members
Details of professional placements for Queenslanders (if applicable)
Copies of all legal documentation, including all agreements and chain of title documentation as relevant
Itemised budget (using provided template) with Queensland expenditure included
Copies of all financing documents associated with each third-party finance source. Please ensure these documents include deal terms (at least a Letter of Intent is required)
Where team members or suppliers are reinvesting their fee, a list of budget line items and their associated position/service will be required as well as a letter of commitment from each person that is reinvesting their fee (signed by the team member). The payment of reinvested fees should also be represented in the recoupment schedule.

Film/series application checklist

Your proposal will need to include:

Your proposal will need to include:

Creative materials including logline, one-pager, scripts
Project plan (incl. proposed schedule/timeline, director's vision, benefits to Queensland)
Audience plan (incl. competition)
Confirmation of all market, cast and key attachments
Finance plan, commercial plan and recoupment structure
A-Z Budget including a column for Queensland Production Expenditure (QPE). Use the template available at the Screen Australia document library. (A locked PDF will not be accepted.)
Team – cvs and bios of the key creatives involved in your project, director showreel

Legalities – things you must have:

Rights to the story – tick the box
Option agreement and/or the approval of Aboriginal and Torres Strait Islander owners of the story
Writers/key creative agreement
Supporting documents for the finance plan incl. Provisional certificate for projects applying for the Producer Offset, completion guarantee etc.
What is SQ looking for?

Your proposal will be assessed against the following criteria:

Is it a good story?
Is it well-told and likely to excite an audience?
Does the team have a clear idea of who their audience is and how to reach them?
Is the budget appropriate for the kind of project and the size of the audience it will reach?
Does the team have a good reputation for delivering what it says it will and the skills to make this happen?
How will this impact the careers of Queensland talent and the state screen sector more broadly?
IMPORTANT: Documents to read before you apply

You must read our Terms of Trade, QPE definition and our corporate and strategic plans before preparing your application.
Contact us

SQ are keen to help you submit the best application you possibly can, so please feel free to call or email us should be need assistance.

Call us on 07 3248 0500 or email content@screenqld.com.au
As a member of the Screen Diversity and Inclusion Network (SDIN), Screen Queensland uses The Everyone Project to benchmark and track the diversity of the Australian screen industry.
The Everyone Project is an easy-to-use survey and reporting tool that invites people working on current projects to self-identify on a set of characteristics to help us benchmark and track the impact of work to diversify the talent and crews working in the screen industry.
Productions supported through Screen Queensland must register with The Everyone Project and, with appropriate consent, provide their cast and crew's names, roles and contact details so that they may be invited to participate in voluntary, de-identified demographic surveys.
Learn more about The Everyone Project