The SQ board ensures SQ acts in accordance with its Corporate Plan while functioning and achieving results effectively and efficiently through providing expert governance and guidance for the team at SQ.
Our board is responsible for managing and approving significant SQ investments.
Applications for SQ Investment, RFFF and any other programs where stipulated should be submitted in line with the below dates:
(PLEASE NOTE: Application deadlines for Production Attraction and PDV incentive can be found on the individual web pages. )
| | |
| --- | --- |
| Board Meeting | Application Close |
| 10 February 2021 (Wednesday) | 4 Dec 2020 |
| 14 April 2021 (Wednesday) | 5 Feb 2021 |
| 16 June 2021 (Wednesday) | 9 Apr 2021 |
| 18 August 2021 (Wednesday) | 11 Jun 2021 |
| 13 October 2021 (Wednesday) | 6 Aug 2021 |
| 8 December 2021 (Wednesday) | 1 Oct 2021 |
---
Meet the board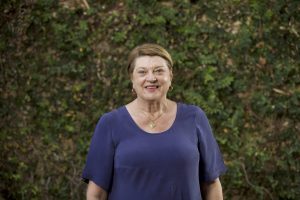 Linda Lavarch (Chair)
Linda is a lawyer by profession and has broad experience in developing and advising on public policy in Australia. She now combines her legal skills and policy experience as the Director of Member and Specialist Services for the Queensland Nurses and Midwives' Union (QNMU). Linda served in the Queensland Parliament from 1997 to 2009 and was appointed the State Attorney-General in 2005.

After leaving Parliament in 2009 Linda joined the team at the Australian Centre for Philanthropy and Nonprofits Studies (ACPNS) a QUT co-ordinating a Nonprofit Law project aimed at streamlining the laws that regulate charities and not for profits in Australia.

Through this project Linda gained extensive experience in working with and for the Not-for-profit Sector in Australia.

She was appointed by the then Federal Government as Chairperson of the National Not-for-profit Sector Reform Council (2011-2013) and Chairperson of the Not for Profit Sector Tax Concession Working Group.

Linda has held a number of Board positions including a Director on Hockey Queensland, Chair of Coast 2 Bay Housing Group and a Director of the Princess Alexandra Hospital Research Foundation. Linda currently serves as a Director and Deputy Chair of the Australian Cervical Cancer Foundation (ACCF) and is Director on Volunteering Queensland. Linda is also a member of the Advisory Board of Australian Centre for Philanthropy and Nonprofit Studies (QUT).

Linda was named as one of the YWCA 125 leading Queensland women and was chosen to be part of the National Library of Australia's trailblazing women in the law project documenting the oral history of women lawyers in Australia.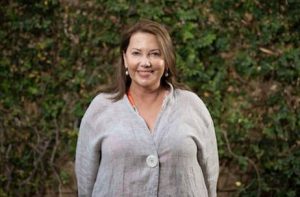 Patricia Heaton
Ms Heaton is an AFTRS graduate, former CEO of Ausfilm, and former Manager of the Production Liaison Unit at the FTO (now Screen NSW). Patricia has worked in the screen sector since 1980 as a producer, location manager, senior executive and company director. Ms Heaton served as a Board member at Ausfilm (1999) and served on the Screen NSW Board (2009-2014). Currently, Ms Heaton is a co-Director of The Heaton Group with her husband, developing real estate projects in Sydney.
---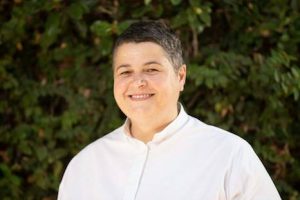 Sally Robb
Sally Robb is a barrister and a member of the Bar Association of Queensland. Ms Robb works across public and administrative, regulatory, criminal and quasi-criminal jurisdictions. Her practice includes a focus on corporate regulatory matters.
Ms Robb has a longstanding interest in film and tv.
---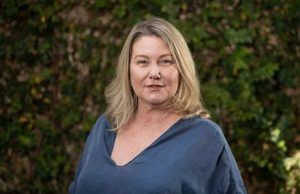 Kylee Ratz
Kylee is a highly experienced leader in the film and television industry. With 23 year's experience in the field, the last 13 as Group General Manager at Cutting Edge, Kylee is recognised for her focus on building trusted relationships with clients and colleagues. Leading a team of 110 creative and administrative staff in Australia and Japan, Kylee focusses her team on delivering quality and creating a high performing workforce and has a proven track record for being agile, dedicated and passionate about the industry.
As Group General Manager Kylee seeks out and provides the context for organizational information. She helps her colleagues and industry associates make sense of what they read and hear and ensures information is relevant so every employee knows how they belong in the bigger picture. Kylee started the Cutting Edge Film and TV Mentoring and Internship Program in 2006; her strong ability to transform the landscape of business and mentor fellow colleagues is a rewarding part of her career.
---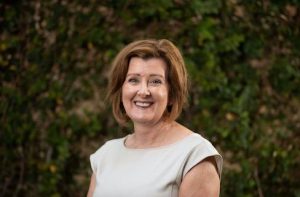 Lynne Benzie
Lynne Benzie has over 28 years in the film, television and entertainment industry. Her career started in the United Kingdom in Engineering, she then migrated to Australia in 1979 where she developed a very diverse background in the Insurance, Finance, Legal, building and Information Technology industries, which led her to a position with EMI Records in promotion and marketing. Lynne joined Village Roadshow Studios in 1990 as PA to the General Manager of the Studios, after 5 years of being involved in the operations of the Studio Complex she was promoted to Studio Manager, then to Vice President Studios Operations and in January 2008 was promoted to President of the Studios.
In her capacity as President of Studios she is responsible for the day to day running and operations of the Studio Complex including, financial planning and marketing the studio facility, travels to U.S.A. twice a year and works closely with Screen Queensland and City of Gold Coast to attract productions in Queensland and lobby governments to increase incentives. Lynne was on the Board of the PFTC for 7 years and was Chair on Film Gold Coast and a committee member for REDAB (Regional Economic & Advisory Board for the film industry) and is currently on the Board of Ausfilm Australia. Bond University – Film and TV advisory board, QUT – CI Faculty Advisory Committee Meeting and in 2018 on the board for Gold Coast Film Festival and Screen Queensland.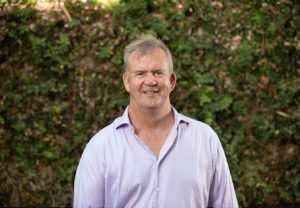 Paul Syvret
Mr Syvret is a multi-award winning journalist with 30 years experience in the media who has worked across the platforms of print, television and digital. His speciality is finance and economic reporting and analysis; skills honed over many years working on mastheads including the Australian Financial Review, The Bulletin magazine, and The Courier-Mail where he has assistant editor and columnist. Most recently he has taken up a role as digital campaigns and communications officer with the CFMEU. Paul also brings with him a life-long passion for Australian film and regularly appears as a guest presenter at genre cinema events.
---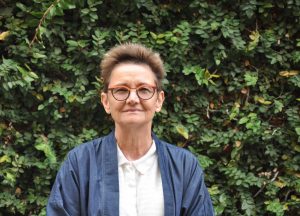 Cathy Hunt
Cathy is a successful cultural sector consultant and businesswoman, with thirty years' experience providing research and advice to governments, architects, planners, arts and cultural organisations in the UK, Australia, New Zealand and Hong Kong as the Co-founder and Director of Brisbane based Positive Solutions. She is the founder and investor in QuickstART, an interest-free loan program for artists and creative practitioners and is an advisor to the $1 million Arts Business Innovation Fund (ABIF) a partnership between the Queensland State Government and Tim Fairfax Family Foundation. Formerly a Festival Producer in the UK, Cathy recently returned to that role, assisting Jude Kelly Artistic
Director of London's Southbank Centre to bring the WOW Women of the World Festivals to Australia. As Executive Director of non-profit company Of One Mind Cathy was the Executive Producer of WOW at Festival 2018: Celebrating the Women of the Commonwealth and is now a Global Ambassador for the WOW Foundation in London.
---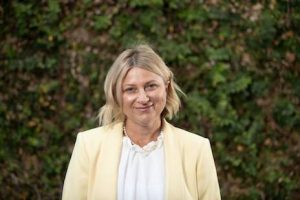 Patricia Alner
Patricia Alner has worked in the Education sector for the last 25 years and brings a wealth of experience in financial management, strategic asset planning and management, performance management systems, data analytics and business technology solutions, business process improvements, and policy and strategy formulation.
Patricia has a Bachelor of Informatics from Griffith University, a Graduate Diploma in Communication and a Master of Business (Communication studies) from QUT. She has also completed a Graduate Diploma in Professional Accounting from QUT and is a Graduate of the Australian Institute of Company Directors (GAICD) and CPA. Patricia is also a Non-Executive Director of the Asset Institute Australia and a member of the Audit and Risk Management Committee of the Queensland Catholic Education Commission.
---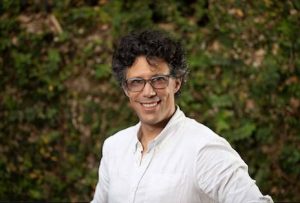 Morgan Jaffit
Morgan Jaffit is an 18 year veteran of the global games industry creating games for PC, consoles, mobile, and alternate gaming platforms including virtual and augmented reality. He is the Game runner and co-founder at independent game studio Defiant Development, Brisbane Australia, employing a team of 25 creating and publishing mobile, PC and console games. Defiant's current title "Hand of Fate 2" has been a critical and commercial success on Steam, PS4, and Xbox One. Morgan represents and supports Australian game development through community engagement, policy advisement, media liaison and higher education.
---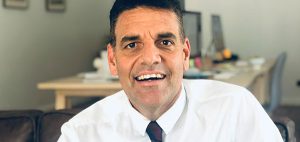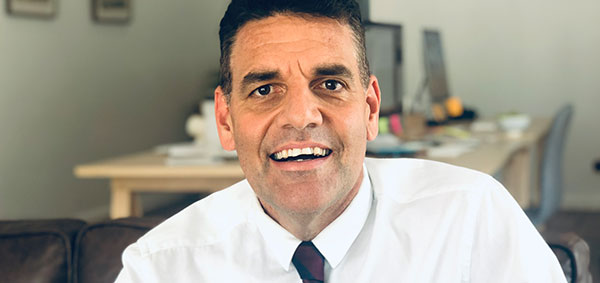 Dean Gibson
Dean Gibson is an Aboriginal filmmaker with over 10 years' experience in creating, writing, directing, editing and producing content. His work has screened on ABC3, ABC1, SBS and NITV and includes children's television, documentary and drama. Gibson's onscreen highlights in the children's television space include directing a Sesame Street film Five Kangaroos, featuring Jessica Mauboy, and TV series Handball Heroes, which screened on ABC3. In the documentary space, Gibson was the writer and director of Wik vs Queensland that world premiered at the 2018 Sydney International Film Festival and won the 2018 ATOM Award for Best History Documentary & Best Long Documentary and the 2018 First Nations Media Awards in Alice Springs. He co-directed the feature documentary A War of Hope, and also created and directed ABC documentary, From the Ashes, following the Australian Indigenous cricket team as they toured the UK and discovered the history of Aboriginal cricket in Australia.