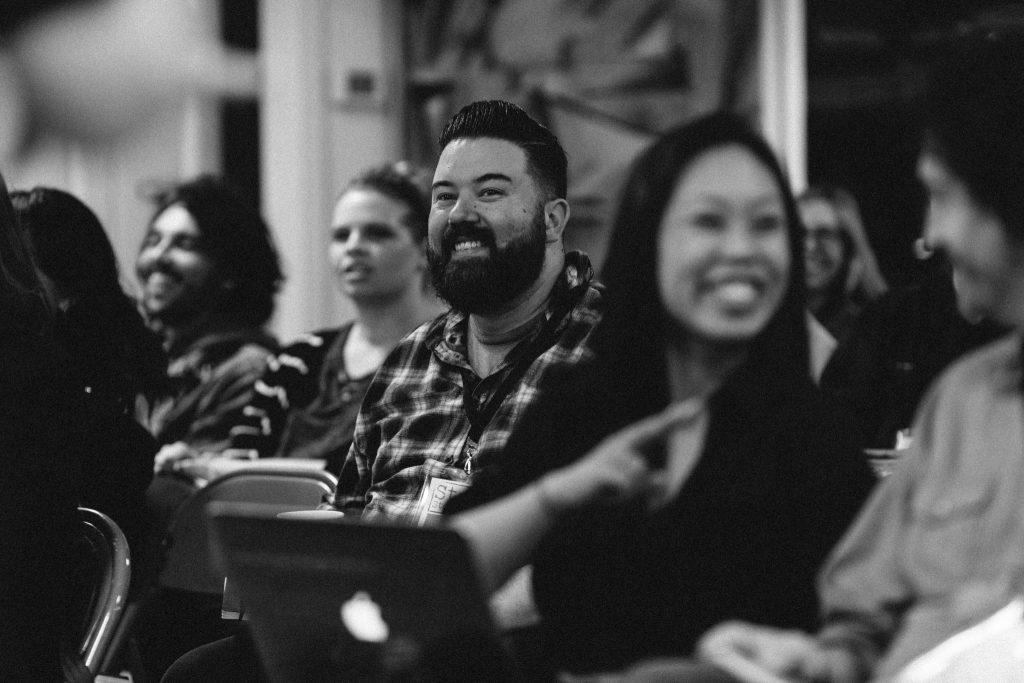 CONTACT
content@screenqld.com.au
07 3248 0500
---
Stowe Story Labs is a U.S-based non-profit founded in 2013, offering a range of advanced development programs for top emerging screenwriters and filmmakers from around the world.
Screen Queensland is proud to partner with Stowe to offer supported placements for six Queensland individuals/teams (three per program) to attend two initiatives, aimed to help participants to develop work, hone craft and skill and prepare to get work made on screen.
Three Queensland-based individuals/teams will be selected per program. A team must be a maximum of two practitioners, composed of a writer with either another writer, director or producer.
---
PLEASE NOTE: Full program schedules are yet to be announced, as is the list of expert industry mentors. A partial list of mentors can be found on the Stowe Story Labs website.
---
August Sidewalk Narrative Lab
Online, 25-28 August, 2021
Applications closed Thursday 6 May 2021, 5pm
Guidelines

Who can apply

A Queensland based individuals/teams individuals/teams can apply to attend the lab.

A team is a maximum of two practitioners, composed of a writer, or a writer with either another writer/director or producer.

A director and producer can not apply. Applications without a Queensland based writer attached will not be considered.

Full Eligibility is outlined in the application form.

---

How to apply

You can submit an application via Smartygrants. Applications are currently open for the August Narrative Lab only. Applications will need to include the following

Logline
One paragraph synopsis
Screenplay
CVs for all key creatives
Links to previous work.

What are we looking for?

We are looking for fresh idea, concepts and good stories worth telling. Writers and Writing teams that are looking to further develop their project, their craft, their understanding of storytelling and with a strong desire to elevate their work.

Availability to attend the online lab in August.

---

Important documents to read before applying

You must read our Terms of Trade, QPE definition and our corporate and strategic plans before preparing your application.
Please note, eligibility criteria applies. Please click the Apply Now button above to read more.

Stowe's 4-day intensive Narrative Story Lab is the cornerstone of Stowe Story Labs' programming. It brings selected participants together with top industry mentors to workshop, collaborate, network, skill share, and demystify the international film and television industry.

This four-day intensive programs feature:
Skill development and focus on story structure, character and theme; conversation about story; packaging; elements of creative production; casting; adaptation; and finance and distribution
Direct access to working industry professionals, top in their fields
Opportunities to build knowledge, skills and insights to navigate the film industry
A network of talented peers, vital in this collaborative art and business
workshop, roundtable and social time
A beautiful setting to develop your craft
---
Remote Fall Writers' Retreat
Online, October date TBA
Register below to be notified when applications open

Stowe's Writers' Retreats provide small groups of writers workshop content, structured social and recreation time, and the focus of the program is on three one-on-one script notes meetings with three different industry mentors top in the field.

This online retreat includes:
Three one-on-one, one-hour meetings with three different industry mentors to discuss your script, approach to project or career pathway
Daily structured one hour, small group, peer-to-peer meetings
Group workshop sessions on subjects vital to developing the craft and navigating the business of screenwriting
Time to reflect and write


Register below to be notified by Screen Queensland when applications open. for the Remote Fall Writers' Retreat