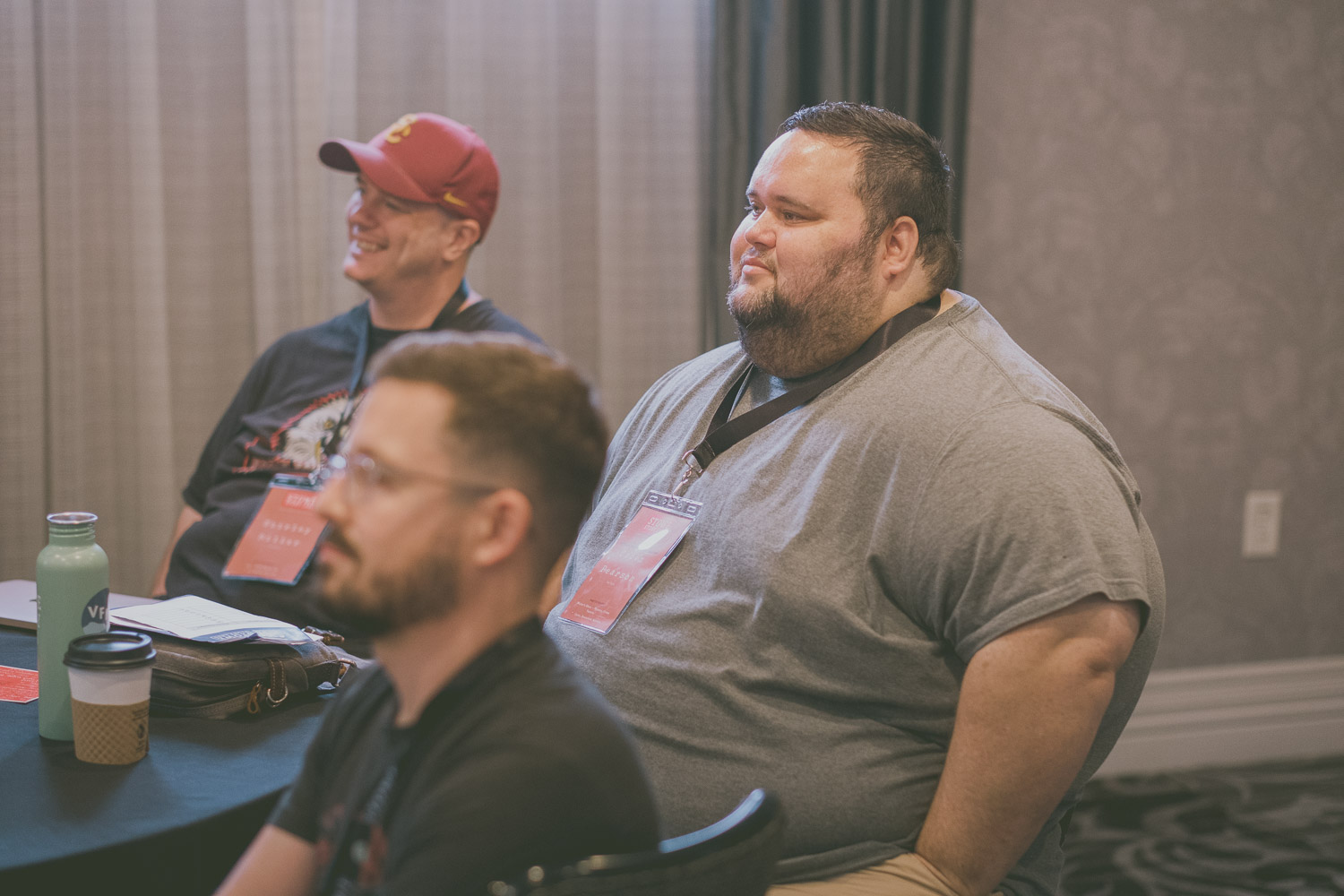 Recipient Caden Pearson at the Stowe Story Labs Sidewalk Narrative Lab in Birmingham Alabama
---
The Screen Queensland and Stowe Story Labs Fellowship Program offered support for up to two Queensland-based mid-career screenwriters, directors and creative producers to:
Attend Stowe's Sidewalk Narrative Lab 23-26 August 2023 at the Sidewalk Film Festival in Birmingham Alabama
Work remotely with one of Stowe's industry mentors for up to six months in a custom-designed mentorship program
Stowe's 4-day Sidewalk Narrative Lab brings participants together with top industry mentors to workshop, collaborate, network, skill share, and demystify the international film and television industry.
The program features:
Skill development and focus on story structure, character and theme; conversation about story; packaging; elements of creative production; casting; adaptation; and finance and distribution
Direct access to working industry professionals, top in their fields
Opportunities to build knowledge, skills and insights to navigate the film industry
A network of talented peers, vital in this collaborative art and business
workshop, roundtable and social time
A beautiful setting to develop their craft.
Screen Queensland covered:
· Airfare up to US $2,000/person
· Lodging for 1 week to account for travel up to US $1,400
· Per diem at US $55/day (total US $385)
---
Applications closed: 10 June 2023
RECIPIENTS
Caden Pearson
Walter's Ghost
Alex Philp and Luisa Martiri
Pools
---
About Stowe Story Labs
Founded in 2013, Stowe Story Labs is a 501 (c)(3) nonprofit based in Stowe, Vermont, USA, offering labs, writers' retreats and mentoring programs throughout the year to top emerging screenwriters, filmmakers and creative producers from around the world. The labs are presented with support from the National Endowment of the Arts; fellowship partnerships including Fís Éireann/Screen Ireland, SAGindie, the University of Vermont, Final Draft, Film Fatales, Maven Screen Media and Screen Queensland.
Find out more about Stowe Story Labs: stowestorylabs.org