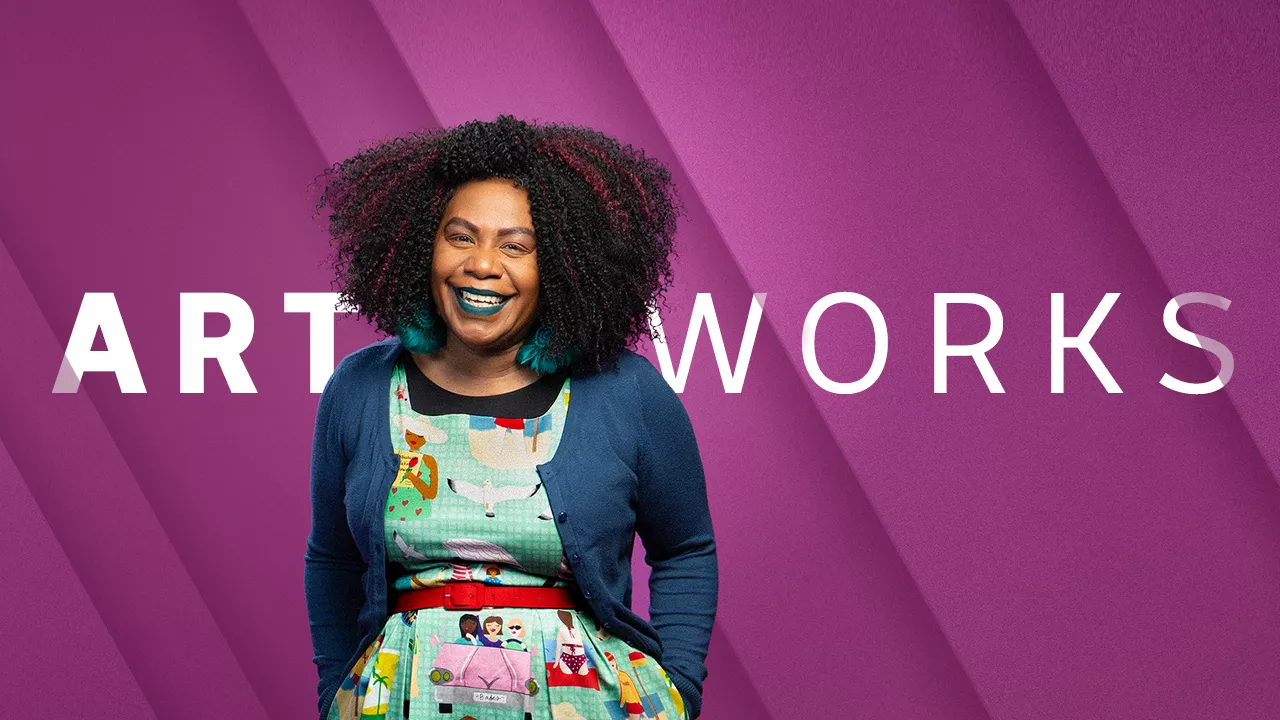 APPLICATIONS CLOSED
Screen Queensland has partnered with the ABC to support two emerging, diverse producers to create short-form "magazine style" documentaries for ABC's weekly half-hour factual program, Art Works.
This fantastic opportunity is designed to give practitioners hands-on experience with a national broadcaster, work in show-specific workflows and receive direct feedback on stories.
Up to two 3-8 minute stories will be commissioned – one per practitioner – with the intention to premiere on ABC's Art Works (broadcast and online) and potentially run as stand-alone content on ABC iview and ABC's social platforms. ABC will provide creative feedback and support to the chosen practitioners during development, from September 2022.
Screen Queensland will commit $3,000 per story and the ABC will commit $3,000 per story for up to two stories, which must be delivered to the ABC.
GUIDELINES
CONTENT FORMAT

What is the story format?

Art Works covers all art-forms; visual arts, theatre, music, literature, design, dance and everything else. The styles of stories range from profiles of artists and creative communities, to stories about artistic processes, must-see exhibitions and arts festivals.

What is the story duration?

An average story is 6-minutes for the program. If your story is covering a big event and multiple artists, it can head towards 8-minutes. A profile of a single artist, performance or company must be 3-5 minutes.
WHO CAN APPLY

To be eligible for this opportunity, applicants must:

be an Australian Citizen or Permanent Resident, aged 18 or over
be bona fide Queenslanders and be emerging and diverse producers (in accordance with Screen Queensland's Terms of Trade).

Please note, diverse screen practitioners identifying as Aboriginal and Torres Strait Islander, culturally and linguistically diverse, female, non-binary, LGBTQIA+, person living with disability, regional or remotely based, under-represented age and socio-economic status can apply.

Applicants who do not fulfill these obligations will not be eligible.

Submit an application by Monday 5 September, 9am AEST using Screen Queensland's SmartyGrants Application Portal. Late applications will not be accepted.
WHAT INFORMATION IS REQUIRED FOR THE APPLICATION

You will need to include the following:

CV including relevant experience (such as work on indie films and/or accreditations) and links to previous work where applicable
A 300-word cover letter OR a 60-second video, introducing yourself, explaining where you are in your career, why you are applying and why you believe this opportunity will benefit your career pathway in the screen industry
Have your primary residential address located in Queensland
Be available to travel, if needed.

On submission, applicants will receive a confirmation email. Please notify Screen Queensland if you have NOT received this within 30 minutes. Following submission, your application's eligibility will be checked and, if approved, will proceed to assessment.
APPLICATION DATES

Applications Close: Monday 5 September, 9am AEST
Applicants Notified: Thursday 8 September, 9am AEST
Final Delivery To ABC: 30 September 2022
Content TX Date: November (TBC)
HOW WILL APPLICATIONS BE ASSESSED

Your proposal will be assessed against the following criteria:

Is it a good story?
Is it well-told and likely to excite an audience?
Does the team have a clear idea of who their audience is and how to reach them?
Is the budget appropriate for the kind of project and the size of the audience it will reach?
Does the team have a good reputation for delivering what it says it will and the skills to make this happen?
How will this impact the careers of Queensland talent and the state screen sector more broadly?
Your passion for storytelling conveyed via the cover letter or video.
The potential impact this opportunity will have on your career trajectory.

We seek to support the creation and growth of Aboriginal and Torres Strait Islander screen content, practitioners and representation across our industry and state. Additionally, we are committed to ensuring diverse representation across all aspects of the production and development process, including differences in gender; age; Aboriginal identity; cultural and linguistic diversity; disability; sexuality and gender identities, including lesbian, gay, bisexual, transgender, queer and intersex (LGBTQI+), location (including regional and remote areas); and socio-economic status.

Recommendations will be approved by Screen Queensland and the ABC. You will be notified of the outcome of your application by Thursday 8 September, 2022.
IMPORTANT DOCUMENTS TO READ
---