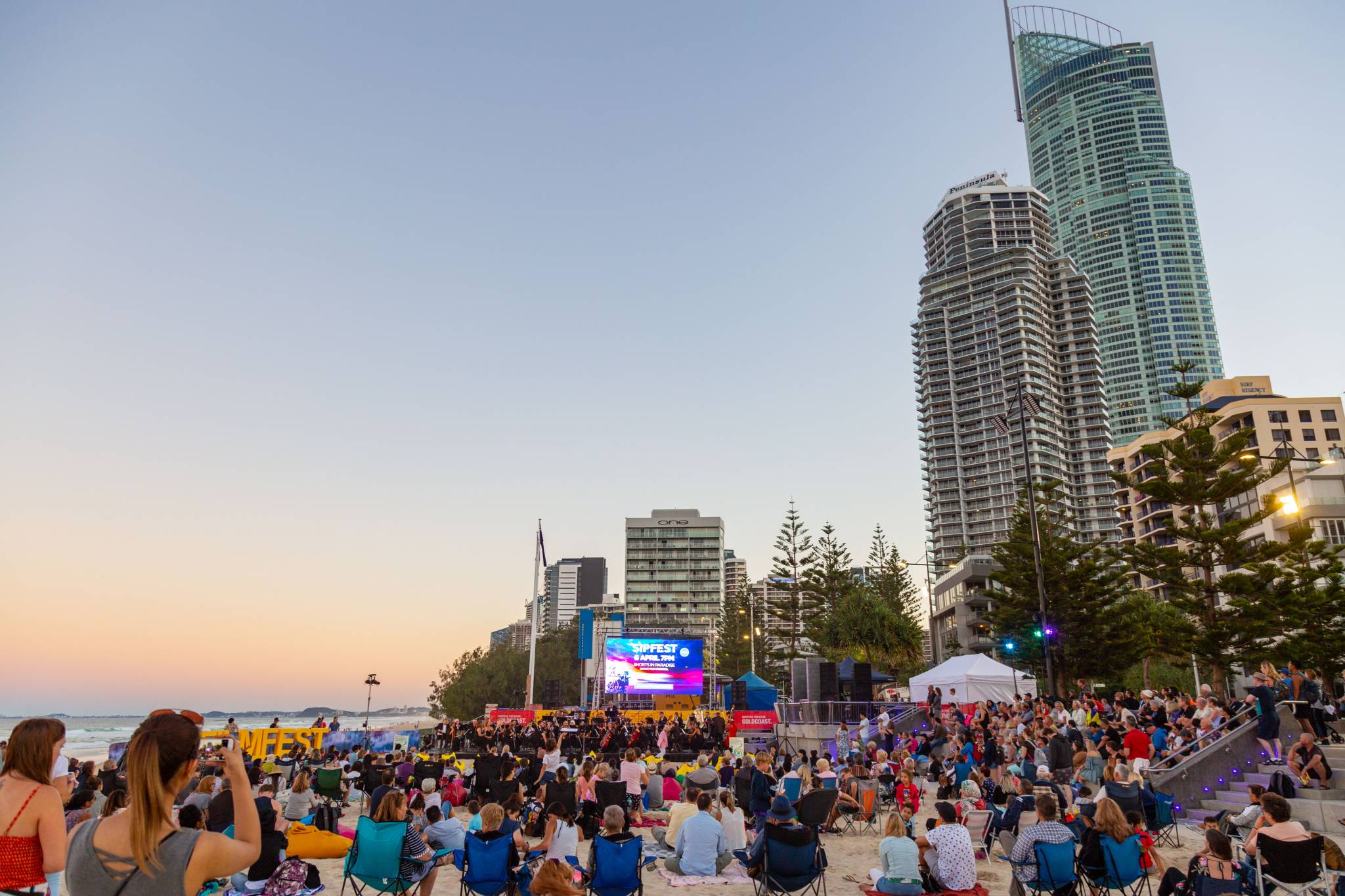 Applications closed.
Screen Queensland and Film Fantastic, in partnership with the Queensland University of Technology (QUT), is proud to announce the Festival Programmer Internship — a brand-new opportunity for emerging to early career screen practitioners.
Film festivals are an important part of the screen industry's ecosystem, providing a crucial connection point for local communities and filmmakers to network, share ideas and exhibit valuable local works. Queensland has a vibrant screen community, with Screen Queensland's Screen Culture Funding program supporting more than 30 screen events and festivals across the state.
This paid, part-time internship will provide a suitably qualified practitioner with the opportunity to increase their skills within the film festival arena, creating a foundation for future employment opportunities, and upskilling in diverse programming delivery.
The internship will involve targeted and practical learning and engagement opportunities within Film Fantastic as a programming intern supported by Screen Queensland and with support from QUT over an eight-month period.
GUIDELINES
ELIGIBILITY REQUIREMENTS

This internship is suitable for early and mid-career practitioners who are interested in developing their skills in the festival space in curation.

Applicants must be a Bona Fide Queenslanders, meaning the applicant has lived and worked in Queensland for at least six (6) months immediately preceding the application.

The successful candidate will need to be able to work within the host company as applicable for the placement and as negotiated, with some remote elements potentially possible.

Screen Queensland is actively seeking expressions of interest from practitioners identifying as Aboriginal and Torres Strait Islander, female, LGBTQIA+, culturally and linguistically diverse, living with disability, regionally/remote-based and from underrepresented ages and socio-economic backgrounds.
ABOUT THE ROLE AND CRITERIA

Successful applicants will be invited to commence work within Film Fantastic in early 2023, following an application and interview process from December-January conducted by Screen Queensland, Film Fantastic and QUT.

ABOUT THE ROLE

The successful candidate will:

be available to work in a part-time capacity (up to three days a week) and available to commence from February 2023 through to October 2023
work with the Programming and Festival team at Film Fantastic in the lead up to the Gold Coast Film Festival
work within Screen Queensland's Screen Culture department for a two-month period or alternate as directed
work with the Brisbane International Film Festival team in the initial research phase and lead up/during the festival
engage with QUT in an activity to enhance teaching and learning
assist with delivering programming research and curation elements as directed
assist with administration, provide marketing assistance and aid with deliverables for the festival team

CRITERIA

Screen Queensland and Film Fantastic are looking for:

passionate practitioners with a keen interested in film festival curation and programming
tenacious individuals who are actively striving to develop skills and learn
positive learners who can receive constructive direction and feedback
dedicated professionals, who demonstrate a strong work ethic
capable organisers, able to manage tasks, have attention to detail and work to a deadline
fast learners with an ability to problem solve
collaborative team players with a good verbal communication skills.
someone with experience within the creative industries and/or can demonstrate skills, interest that are relevant to the role.

REMUNERATION

Remuneration will matched to qualification and experience. If applicable, some travel assistance may be available for regional and remote.
HOW TO APPLY

Your application must include:

a cover letter (in Word or PDF format) – no more than two pages and it must include a response to the selection criteria above
a resume – clearly detailing your skills and experience as relevant to this role
the details of two referees

Applications are to be submitted via Screen Queensland's SmartyGrants application portal by 16 December 2022, 5pm AEST. Late applications will not be assessed.

When you submit your application, you will receive a confirmation email. Please notify Screen Queensland if you haven't received this within 30 minutes. Following submission, your application's eligibility will be checked and if approved will proceed to assessment.

For further information, please contact Screen Queensland by phone 07 3248 0500 or email screenculture@screenqld.com.au.
IMPORTANT DOCUMENTS TO READ BEFORE YOU APPLY

You must read Screen Queensland's Terms of Trade, QPE definition and corporate and strategic plans before preparing your application.
---
The internship will be facilitated by Film Fantastic, which runs Brisbane International Film Festival and Gold Coast Film Festival, with support from Screen Queensland and QUT.