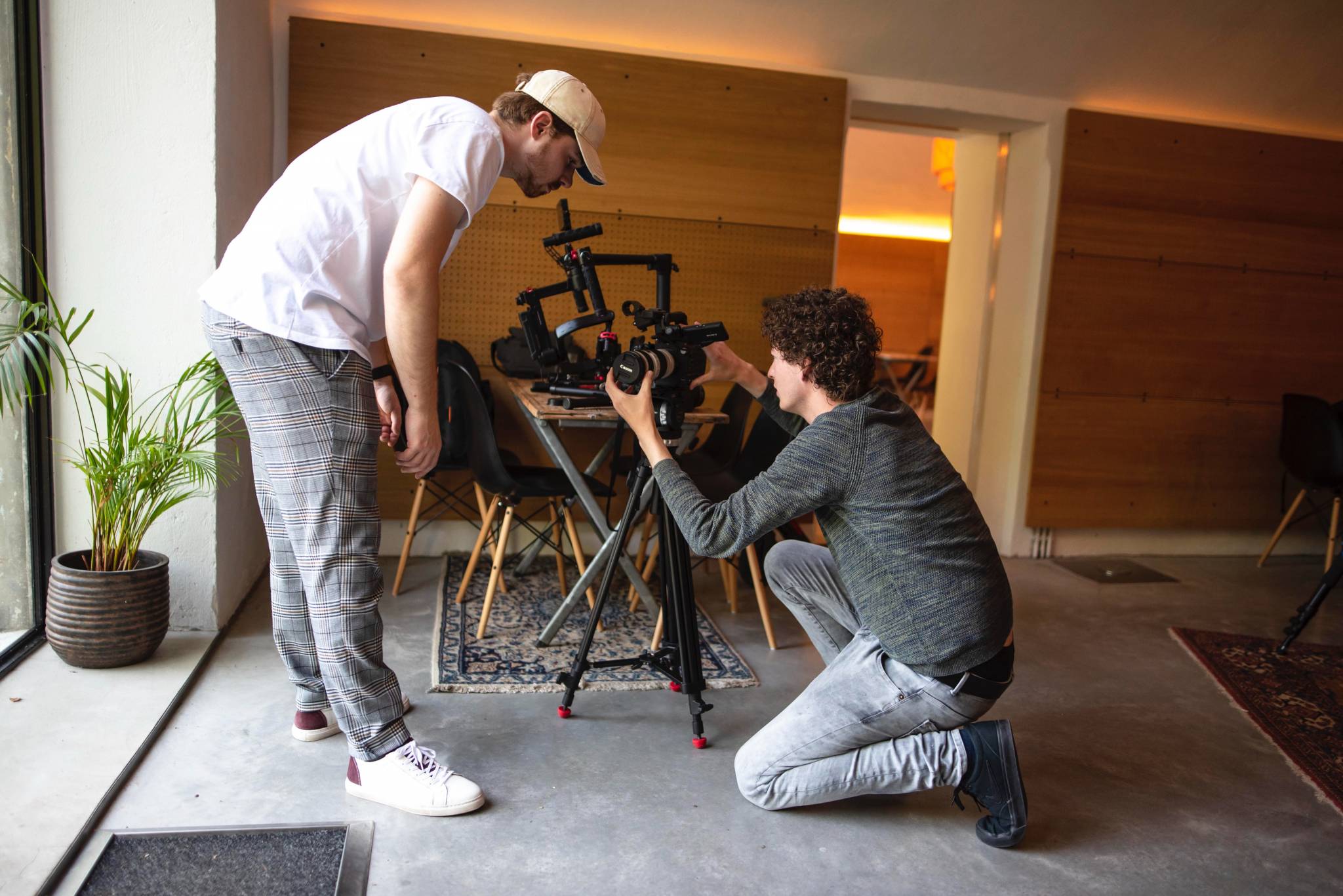 CLOSED
 13 and 14 May 2022.

In this introductory two-day course, participants will get an insight into the role of the producer, and how much it varies across different types of content. Participants will become familiar with the workflows of a producer in both series and film formats, and learn the most effective and efficient ways to produce a project.
Led by industry professional Sallyanne Ryan and joined by guests speakers Aaron Fa'Aoso and Pam Collis, participants will receive real world advice, case studies and information, and hear from guest speakers from different areas of the industry.
Workshop content includes:
Primary tasks and responsibilities of the producer
Different roles of Producers depending on platform
Major stages in production
Building a creative team and idea/script development
Importance of understanding research, audience and marketing
Introduction to finance, funding, legal and insurance issues.
This course is designed for emerging to early-career practitioners.
Times: 9am – 5pm both days
Cost: $197.50 excl. GST and booking fees
Location: CQUniversity Australia, Room 2.23, Level 2, Cnr Abbott & Shields St, Cairns QLD
---
Introduction to Producing – Cairns is presented in partnership with the Australian Film Television and Radio School (AFTRS).
---
ABOUT THE COURSE LECTURER

SALLYANNE RYAN

Sallyanne Ryan is an award-winning independent producer whose films have screened at festivals around the world, including Rhode Island International Film Festival, Raindance International, Melbourne International Film Festival, Boston International Sci Fi Festival (winning Best Vision), and Sydney Science Fiction Film Festival.

Sallyanne's broad knowledge of the media landscape comes from an almost thirty-year career as an entertainment professional. Beginning her career in a leading role acting alongside Eric Bana, and Stephen Curry in Bill Bennett's (Spider and Rose, Kiss or Kill) 2002 movie The Nugget, she has written a Tropfest finalist film, starring Damon Herriman (Justified, Mr Inbetween, Once Upon a Time…In Hollywood), and has produced educational videos for agricultural schools in NSW.

In 2017, Sallyanne was hired to produce the feature film Project Eden, which she successfully steered to a limited US theatrical release, followed by streaming on Hulu, and Australian distribution through Umbrella Entertainment.

Sallyanne is also a producer of radio broadcast content, having created content for MMM, Nova, and multiple other radio stations in Brisbane, Melbourne, and Sydney. This work extended to creating content for the Today Show on channel 9, Sydney, for a period of four years.

She currently has a six-part series in development, an adaptation of much-loved Brisbane journalist and author Frances Whiting's The Best Kind of Beautiful. The project has Michael Rymer (The Fires, Hannibal, Battlestar Galactica, Angel Baby) attached as series creator, alongside Courtney Wise (One the Ropes, Dance Academy), and it is signed to Escapade Media for Worldwide distribution.

Sallyanne has a post graduate diploma in Media Arts and Communication (Producing) from University of Technology, Sydney, and is a 2020 graduate of AFTRS with a Master of Arts in Screen Business and Leadership.
ABOUT THE GUEST SPEAKERS

PAM COLLIS

From Medical Research to the Film Industry, Pam combines her analytical and scientific skills with the vision and artistry of producing and managing Feature Films and TV shows, nationally across Australia.

Early 2000's saw Pam work alongside internationally renowned Chris Brown and Chris Fitchett (Pictures in Paradise), and was credited Associate Producer of the critically acclaimed Australian feature film 'The Proposition', winner of Best Film at the 2005 IFAwards.

She followed this to Line Produce the 2006 IF and AFI nominated feature '48 Shades' and was Associate Producer of the chilling 2007 teen thriller 'Acolytes', another critically acclaimed Australian independent feature.

Pam went on to Line Produce three feature films for the American Sci-fi market. 'Goblin Shark Attack' (2007), 'Beauty and the Beast'(2009) and Sinbad and the Minotaur (2010), followed by the Children's TV series 'K–9', Stewart-Wall's exciting 2009 sci-fi series about the robotic dog of Dr Who fame.

AARON FA'AOSO

Aaron Fa'Aoso is a Torres Strait Islander, actor, screenwriter, director and producer. Since 2013 he has been the Managing Director of his own production company, Lone Star. Aaron is the producer and presenter of Strait to the Plate, an NITV SBS Food series featuring the culture and culinary traditions of the Torres Strait.

Aaron has also starred in films and TV series including RAN: Remote Area Nurse, East West 101, The Straits, Bikie Wars: Brothers in Arms, and Goldwater. Aaron actively supports and mentors other film practitioners and was previous a board member of Media RING—an industry group that developed and enhanced career opportunities for First Nations Australians in the media.