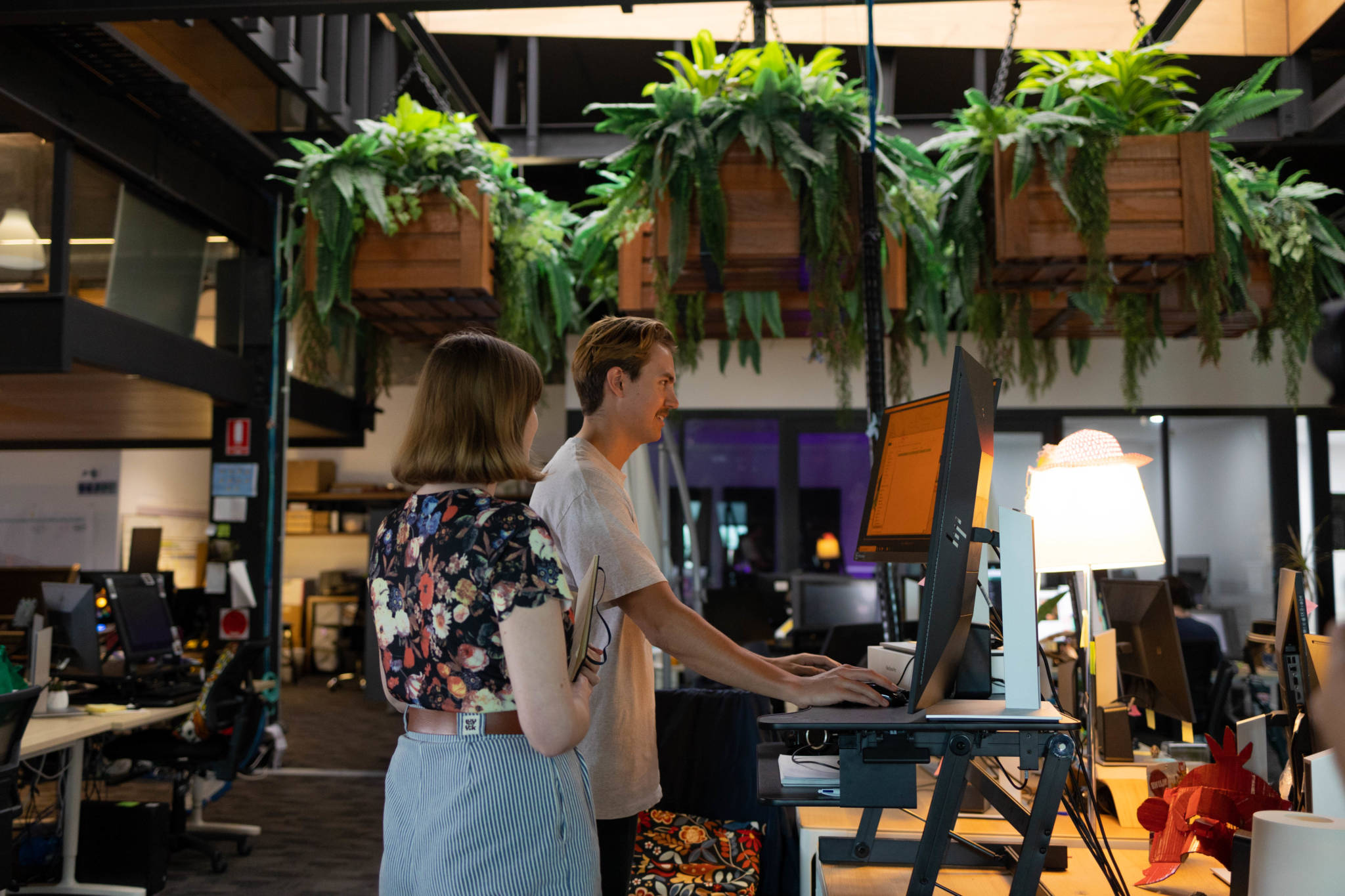 APPLICATIONS CLOSED Wednesday 19 July, 12.00am
Bootcamp commences: Early August 2023
Screen Queensland in partnership with Screenworks and multi-Emmy® award-winning production company, Ludo Studio is offering an exciting opportunity for two emerging animators from North Queensland.
The NQ Animation Bootcamp will support early-mid career practitioners to work at Ludo Studio under the guidance of Beth Durack (Bluey, Two Girls From Amoongun) and Chris Bennett (Bluey, Alfred & Poe). The opportunity includes travel support to Brisbane.
Running for six weeks from early August, the selected participants will work on industry briefs, receive targeted feedback from their mentor and gain significant industry experience working in a leading professional studio.
This initiative is part of Screen Queensland's North Queensland Regional Program in partnership with Screenworks and Ludo Studio.
APPLICATION GUIDELINES
WHO CAN APPLY

To be eligible for this opportunity, applicants must:

be an Australian Citizen or Australian Permanent Resident
be a Screenworks member
be aged 18 or over
demonstrate they have lived in North Queensland or its surrounding region for at least the past 6 months.

Applicants who do not fulfil these obligations will not be eligible.

Please note, people identifying as Aboriginal and Torres Strait Islander, culturally and linguistically diverse, female, non-binary, LGBTQIA+, people living with disability and members of other under-represented groups are encouraged to apply.
HOW TO APPLY

Applications for the NQ Animation Bootcamp close Wednesday 19 July, 12.00am.
HOW APPLICATIONS WILL BE ASSESSED

Screenworks will forward applications to independent assessors to assess suitability to participate in the NQ Animation Bootcamp.

The NQ Animation Bootcamp Assessment Committee will assess all eligible applications against a set of guidelines and assessment criteria. The Assessment Committee is under no obligation to read or assess all content provided.

The following selection criteria may be considered when assessing applications:

The potential for the mentoring opportunity to help the applicant build relevant industry skills
The skills, achievements, experience and track record of the applicant
The applicant's potential to contribute to and enhance the growth of screen production in Far North Queensland.

The Assessment Committee will not redress errors in applications. If an application is deemed ineligible, it will not be assessed. The Assessment Committee will make the ultimate decision regarding the successful applicants. This decision is final and no correspondence will be entered into.