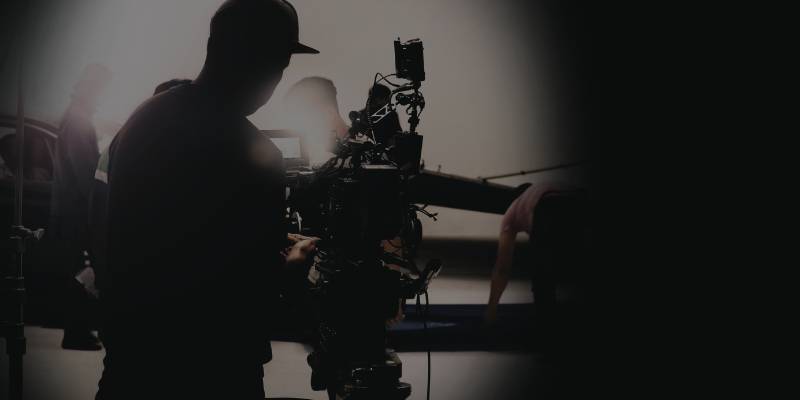 DATES: 20 & 21 September
LOCATION: Cairns
Panavision – a world leader in camera equipment rentals for the screen industry – is coming to Cairns to deliver two collaborative camera workshops for local filmmakers of all experience levels.
Panavision delivers educational workshops for a variety of film crew members, cinematographers, creatives and producers, encompassing early to mid-career filmmakers.
The specialised, hands-on workshops use Panavision cameras and an array of vintage and modern lenses to show how technology influences visual storytelling. Modern filming techniques will be explained, and explore how the future landscape of filmmaking is evolving. Workshops will incorporate video references, 'lit set' demonstrations and theory presentations. Panavision cameras and lenses will be available to inspect.
These workshops will be delivered by Screenworks, as part of Screen Queensland's Far North Queensland Screen Production Strategic Plan.
WORKSHOP 1
FOR NON-TECHNICAL ROLES

DATE: Tuesday 20 September
TIME: 2-5PM
LOCATION: CQU, Cairns (42-52 Abbott Street Cairns, 4870)
---
This workshop is suitable for creatives and non-technical filmmakers (including directors and producers), with medium to high level experience. The workshop will:
Explain modern camera and lens technology used in Features, Series and TVCs about creativity and the basic technical requirements to communicate effectively with DOPs/Producers/Agencies.
Understand film language, story-telling through a lens and the techniques used.
Hands-on tutorial with Panavision Cameras and lenses and explanation of the reasons its technology is used in Films, TV series and TVCs worldwide.
Provide insight into Panavision's role in the film industry for the past 63 years. Share knowledge on our experiences and how we have contributed to the global Film industry.
Provide a free online technical reference library for all attendees.
Give an insight into future trends in technology advancements in large format, 4K and HDR Deliveries.
Recommendation of strategies to avoid budget pitfalls.

WORKSHOP 2
FOR TECHNICAL ROLES

DATE: Wednesday 21 September
TIME: 9AM-12PM
LOCATION: CQU, Cairns (42-52 Abbott Street Cairns, 4870)
---
This workshop is suitable for technical roles in filmmaking (including cinematographers, AC's and post-production roles), with experience using cameras. The workshop will:
Provide current filmmaking trends and update of technology advancements in the Film and TV Industry.
Update on current Large Format technology, 4K, UHD, HDR advancements and Deliveries for Netflix and other streaming platforms.
Technical breakdown of Motion Picture lens characteristics and its evolution over the last 60 years.
Show samples of TVCs and explain how the technology relates to the creative elements of each project.

ABOUT THE WORKSHOP FACILITATOR

NICOLAS GODOY
NATIONAL TVC MARKETING MANAGER, PANAVISION AUSTRALIA

Nic Godoy is Panavision Australia's nationally and globally recognized Film and TV professional with over 23 years' experience. He is a film industry influencer, with a proven history of business development, market growth and building careers of Australian filmmakers. Nic hasvworked in varied sectors of the Film and TV industry in technical and consultant roles. Astute in technical and creative areas of the end to end filmmaking process.

As National TVC Marketing Manager for Panavision Australia, Nic heads educational workshops, mentoring and film support service for Cinematographers, Directors, and Producers, within the areas of
Feature Films, Drama Series, and TVCs. Nic also represents Panavision industry partnership initiatives and grants with societies, guilds and screen agencies.