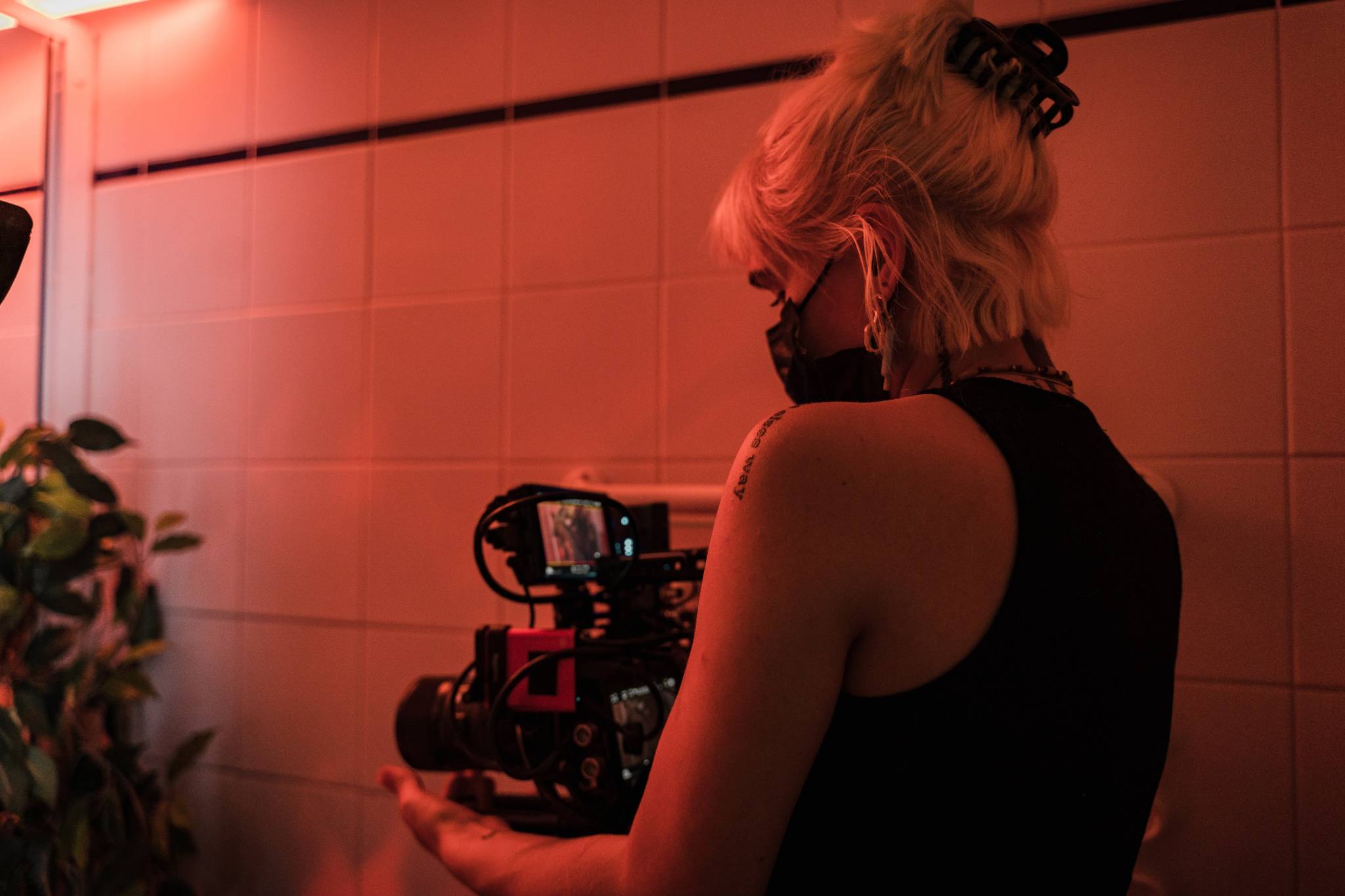 Dates: 23-27 May (in-person). followed by 7-weeks online
Cost: $1,100 excl. GST and booking fees
Location: CQUniversity Brisbane, 160 Ann St, Brisbane QLD
In this 8-week course, participants will learn knowledge and skills to read and interpret the requirements of a script to create a production schedule and budget, for scripted content.
This course is delivered in-person for the first week, followed by 7 weeks of online sessions.
This course covers scripted TV and film production and is relevant for drama and narrative comedy. Participants will learn how drama projects are produced for Australian and International audiences and the financial models broadly used including television drama for broadcasters, feature film distribution and understanding the Producer Offset.
Content includes:
the range of approaches and production requirements for a variety of genres;
formats and styles of drama television in Australia;
how to identify the unique requirements of a production based on a script;
the Production Manager's roles and responsibilities;
how to apply learned knowledge to create a production plan, schedule and budget;
financial models broadly used including television drama for broadcasters, feature film distribution;
understanding the Producer Offset; and
how to manage the budget using cost reporting.
Please note, candidates will need to apply to be considered for this course.
This workshop is presented in partnership with the Australian Film Television and Radio School (AFTRS).

WHO CAN APPLY?

This course is suitable for emerging production managers, including production co-ordinators. It would also be useful for emerging producers wanting to learn about Budgeting and Scheduling. Please note, this course assumes that you have some production knowledge, and are competent using Excel.
HOW TO APPLY?

Applicants must complete the application form via the SmartyGrants portal by Thursday 5 May, 5pm AEST.

Successful applicants will be notified by 12 May, 5pm AEST and will be sent the form to make course payment. Payment must be paid in full to confirm registration.
COURSE REQUIREMENTS

All students will need a laptop with Excel installed for this course. You should also have a good familiarity with Excel before commencing the course.

This course commences with a 5 day intensive (Mon – Fri) in Brisbane. Then, over the subsequent 7 weeks, there are online workshops (via Zoom) and assignment work to complete (in the form of a Production Schedule and Budget).

For the online components of the course, you will need access to a desktop or laptop computer with camera, sound and good internet connection. We recommend allowing 8-10 hours per week minimum to do the course work outside of class hours.

What you will need:

Internet with good bandwidth;
Laptop with a built-in camera or USB microphone/camera running Windows 10 & Windows 8.1 or Mac OS: Catalina or High Sierra (8GB RAM minimum);
Minimum laptop display resolution 1024×768;
Internet browser, preferably Chrome or Firefox.
COURSE DATES

IN-PERSON

Dates: 23-27 May
Time: 9.30am – 5.30pm per day

ONLINE SESSIONS

Tuesday, 31 May – 6pm to 8pm
Saturday, 4 June – 10am to 2pm
Tuesday, 7 June – 6pm to 8pm
Saturday, 11 June – 10am to 2pm
Tuesday, 14 June – 6pm to 8pm
Saturday, 18 June – 10am to 2pm
Tuesday, 21 June – 6pm to 8pm
Saturday, 25 June – 10am to 2pm
Tuesday, 28 June – 6pm to 8pm
Saturday, 2 July – 10am to 2pm
Tuesday, 5 July – 6pm to 8pm
Saturday, 9 July – 10am to 2pm
Saturday, 16 July – 10am to 4pm
TRAVEL COVER

Screen Queensland is offering up to $1000 for hotel/travel costs, including travel via flights, trains and car (petrol) for successful applicants who are based more than 150km away from Brisbane.

Please consider the following:

Travel includes economy plane tickets, train tickets, local taxis from an airport, petrol, car hire and reasonable overnight accommodation costs.
The applicant must supply receipts for all costs, with an invoice for the total amount. Without this we cannot reimburse.
We will not cover food or drink costs.
Any travel costs totalling over $1000 will not be covered by Screen Queensland.
---
ABOUT THE COURSE LECTURER

Margaret Tillsen is a screen industry consultant and producer with over 18 years experience in production and creative business, graduating in 2013 from the AFTRS with a Master of Arts – Screen Arts and Business.

Margaret began her career in 2002 as a Script Supervisor, back in the days of celluloid, on films like You Can't Stop The Murders (2002) & Backyard Ashes (2012). She has since Line Produced two feature dramas The Last Goodbye (2013), and indi sci-fi Terminus (2015), which sold into multiple territories worldwide. In 2019/20 she co-produced multi-award winning feature drama One Punch for Rooftop Film Co. with Darcy Yuille and Sher-Li Tan (still in festival distribution).

Margaret is also a highly respected Production Manager / Coordinator, having worked on some of Australia's premier dramas such as Hacksaw Ridge, Doctor Doctor S1, Love Child S4, RIOT (Tele-Movie), High Life, Soul Mates S2, Here Out West and documentary / factual projects such as; The Pool, Birdsville or Bust; The Scribe & Two Tonnes of Love (U.S Discovery Channel).

From 2010 to 2011 her 'in between films' gig was working with some of the best minds in the country, as Digital Media Manager for The Creative Industries Innovation Centre (CIIC) at the University of Technology Sydney. The program developed innovative services demonstrating the critical place Design Thinking has in driving business competitiveness across the economy.

Her experience in business support and screen production has given Margaret a unique perspective on the challenges faced by companies as they strive to balance good people management with creative and commercial concerns. Margaret became an accredited Mental Health First Aider in 2020 and is passionate about helping creative businesses deliver high quality projects inside healthy workplace cultures, which nurture their people, projects and their bottom line.

Margaret will be joined by several Queensland practitioners to deliver this course.