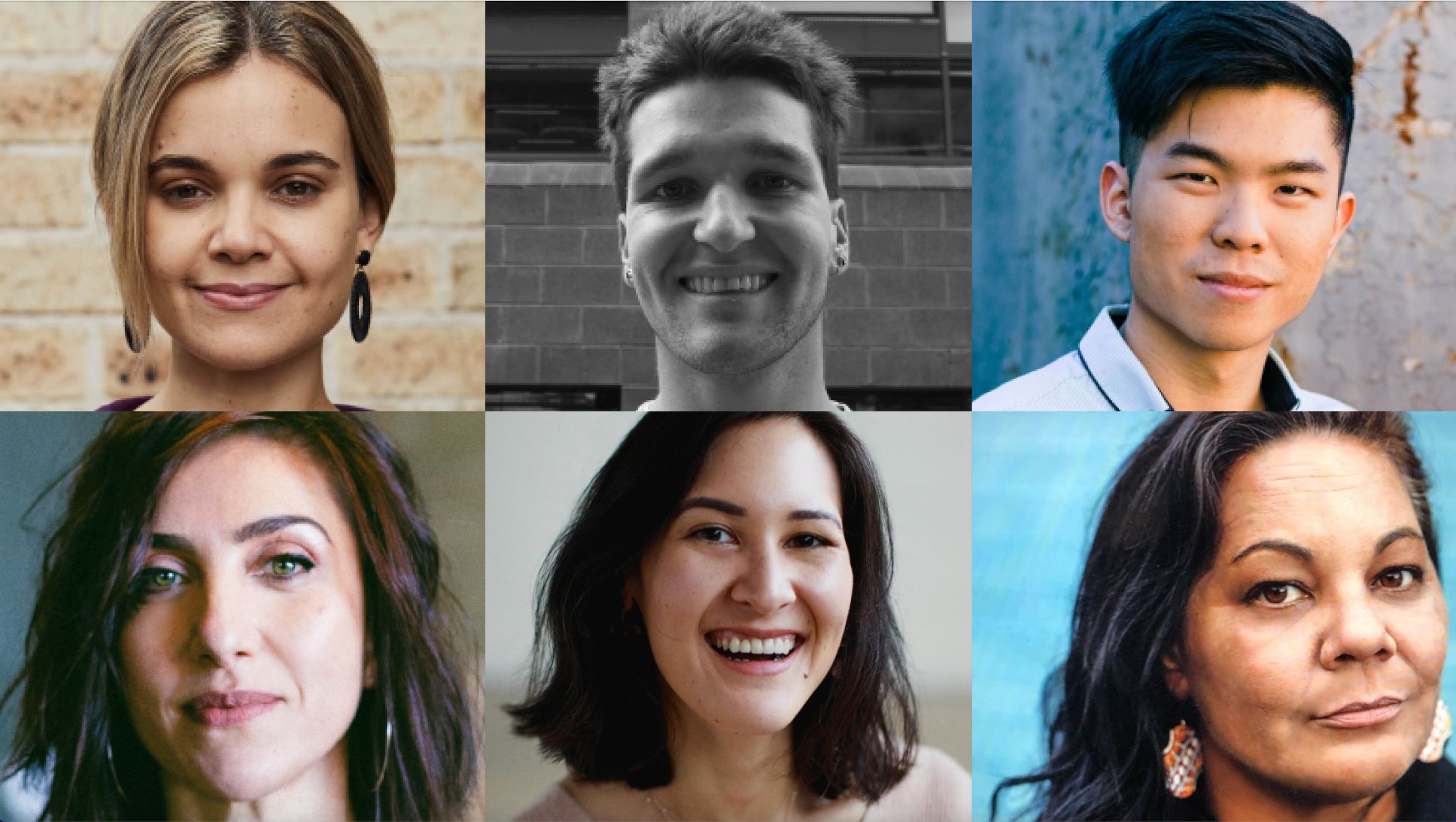 Applications close 16 June 2023.
Applications are now open for the SBS Emerging Writers' Incubator, a nationwide initiative supporting the development of historically under-represented screenwriting talent in the Australian screen sector.
In its third year in 2023, the initiative will be delivered in partnership with Screen Australia, and state agencies Screen NSW, Screen Queensland, Screen Tasmania, Screenwest, the South Australian Film Corporation (SAFC) and VicScreen, and with the assistance of the Australian Writers' Guild.
This year, Screen Queensland will support a 12-month paid placement at Orange Entertainment Co, for a Queensland-based writer from an under-represented background,
This includes Aboriginal and Torres Strait Islander peoples; people who are culturally and linguistically diverse; people who are Deaf, hard of hearing or with disability; people who are female or gender diverse; people who identify as LGBTQIA+; and people located in regional and remote areas.
Over a 12-month period, employed full-time, the selected writer will gain significant work experience further developing their skills, knowledge, and networks, working across Orange Entertainment Co.'s slate of drama productions. They will also be supported by the Australian Writers' Guild with access to creative and training workshops.
Applications close 16 June 2023. Applicants will be notified of the outcome of their application by late August 2023, with placements in host companies due to commence later this year.
Read the guidelines below.
---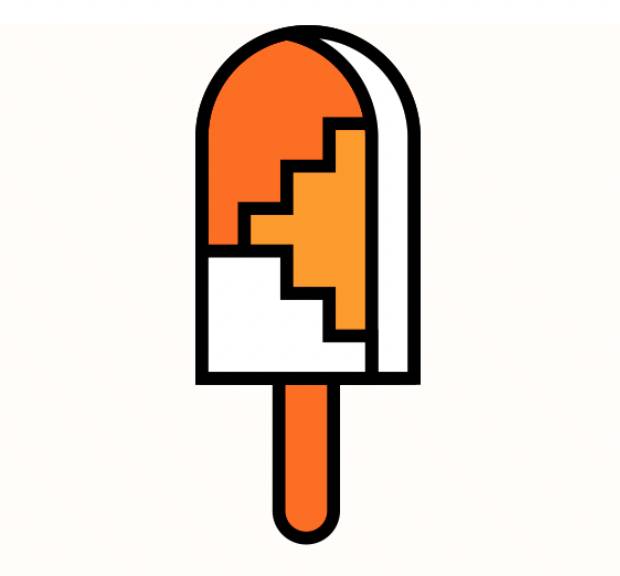 About Orange Entertainment Co.
Orange Entertainment Co. is a queer-led production company with a focus on growing the next generation of the Australian entertainment industry. OEC aims to platform creators who approach storytelling from different perspectives to tell stories that are unique, must-watch, and hopeful. Collaboration and co-production has always been core to the OEC ethos. Since launching in 2019, produced credits include Retrograde (ABC, co-produced with Unless Pictures), Lindy Chamberlain: The True Story, (Network Ten, co-produced with Easy Tiger), and Finding Jedda and Shiny One for NITV's No Ordinary Black program (co-produced with Since1788 Productions and Unless Pictures). OEC is currently in post-production on a premium true crime documentary series, a dark comedy feature film, and also has an exciting slate of projects in development they can't wait to share with you.
GUIDELINES
WHAT IS THE OPPORTUNITY?

Orange Entertainment Co. will hire a Development Associate for a one year contract as part of the SBS Emerging Writers' Incubator. The successful applicant will based based at their Brisbane office in Woolloongabba and will work across their scripted slate, which spans a broad range of genres from supernatural family drama series to dark
comedy feature films.

Orange Entertainment Co's ethos centres on collaborating with underrepresented voices to create compelling content that has something to say to a clear audience, and we are looking for someone who embodies that in all their work.

They are seeking someone who is a voracious viewer of Australian and international content, who loves watching, re-watching and analysing shows, reading and dissecting scripts, and thinks about what
they'd do differently.

The Development Associate will:
● Will work across our development slate
● Shadow the production company's producers from concept creation and slate selection through to development, pitching to market, finance and greenlight to building capacity, knowledge and honing industry / craft skills
● Receive pitches and assist with assessing creative materials
● Assist with creative feedback (e.g.: script notes, script feedback meetings)
● Participate in the production company's development slate meetings
● Assist with creating pitches and creative material
● Attend pitch meetings (as appropriate)
● Draft funding applications
● Prepare for and attend writers' rooms (as an observer, notetaker, or contributor where appropriate)
● Have dedicated time weekly to writing and developing their own original concepts
● work with Dan Lake regarding all financing and market strategy
● work with Diya Eid regarding creative development and feedback
Our ideal Development Associate:
● Is a great storyteller who is building a career as a screenwriter or is looking to transition into screenwriting
● Is a self-professed screen-nerd (like us!)
● Is passionate about nurturing underrepresented voices
● Is collaborative, proactive and enjoys work with a variety of teams
● Has great communication skills and is excited to have passionate, creative discussions
● Has a warm nature and is able to have honest and encouraging conversations with early-career
talent as well as more experienced partners
● Has a positive attitude, loves a new challenge and is welcoming of feedback

The Emerging Writers' Incubator partners (SBS, Screen Australia and the Selected Writer's local Screen Agency) will provide total funding of up to $80,000 to each production company as the salary for the writer (inclusive of superannuation, payroll tax, insurance, workcover). The production company will be ultimately responsible for ensuring that the Selected Writer is paid according to all applicable legislation and industrial awards including the superannuation guarantee and workplace insurance requirements.

A contribution toward relocation or travel (if applicable) may be available from Screen Queensland. Please contact content@screenqld.com.au for further information.

All intellectual property generated during this opportunity will be the property of the production company, but each writer's credit, where applicable, and associated benefits will be determined by AWG standard agreements. To the extent that a writer may subsequently be engaged as a writer of an episode of television, the Miniseries and Telemovie Agreement 2010 (MATA) (2021 rates) or Series and Serials Agreement 2008 (SASA) (2021 rates) will apply.
AM I ELIGIBLE TO APPLY?

APPLICANTS MUST

be an early career writer from one or more of the following backgrounds:

identify as First Nations Australians;
are from culturally and linguistically diverse (CALD) backgrounds;
are Deaf or hard of hearing or People with disability;
are Female or Trans/Gender diverse;
identify as LGBTQIA+; and/or
are located in regional and/or remote areas.

MEET AT LEAST ONE OF THE EXPERIENCE CRITERIA

has participated in a scheme run by a major screen agency/organisation/broadcaster in Australia (e.g.: AWG Pathways (writer applicants only), Screenability, AFTRS Talent Camp, Plot Twist Programs, Cinespace's Package to Pitch, Impact Australia) and/or;
has a writer or co-writer credit on a piece of completed narrative fiction (television episode, feature film, or webseries of at least 30 minutes cumulative duration), and/or
who is currently in development on a project with support from a broadcaster, major online content provider or screen agency/organisation)
has a body of work in related areas (e.g. playwright)

Applicants must meet the general eligibility requirements set out in Screen Queensland's Terms of Trade and Screen Australia's Terms of Trade

They also must be a permanent resident and/or citizen of Australia and based in Queensland. A Queensland resident refers to a person residing in Queensland for at least six months prior to making an application.
HOW DO I APPLY?

Applicants must apply via the SmartyGrants form (the "APPLY NOW" button above). by Friday 16 June 5:00pm AEST.

Before applying, please read the Screen Queensland's Terms of Trade and Screen Australia's Terms of Trade

All relevant information in your application will be shared with Screen Australia and the partners to this initiative during the assessment process, so please check all information carefully.

Applicants will need to provide a written response to the selection criteria and submit a:

Bio
one page CV
one page statement outlining where you are in your writing career and how this program will progress your career
10 page writing example
full length writing example (a minimum half-hour episode, or feature film script)

Please contact Screen Queensland if you require any assistance or allowances to complete your application content@screenqld.com.au
HOW ARE APPLICATIONS ASSESSED?

1. APPLICATIONS AND ASSESSMENT

Stage One Assessment: Screen Queensland will receive and assess all writer applications for eligibility in the first instance. They will produce a long list of applicants based on the career statements, CVs and 10-page writing sample for SBS, Screen Australia and Screen Queensland to assess.

Stage Two Assessment: SBS, Screen Australia and Screen Queensland will work with Orange Entertainment to select a shortlist of Queensland writers, reviewing all application materials (including the full-length writing samples) from the shortlisted writers. They will select the three (3) shortlisted candidates that they wish to interview.

2. INTERVIEWS

Orange Entertainment will select a narrative screen project from their slate and set a script assessment task for the three shortlisted writers. This can be an oral or written script assessment. Interviews and tasks will be coordinated by Screen Australia. The interview panel will include representatives from Hoodlum and Screen Queensland as well as SBS and/or Screen Australia.

3. SELECTION

Once all interviews have been completed, Orange Entertainment, SBS, Screen Australia and Screen Queensland will discuss the shortlisted candidates and mutually agree on the Selected Writer, having regard to the most suitable and appropriate match between Orange Entertainment and the Selected Writer. Decisions will be made within 3 days of the final interview and will be communicated to the Selected Writers following final consultation and confirmation with the host companies.

ASSESSMENT CRITERIA

Each eligible applicant will be assessed taking into consideration the below criteria:

The writer's objectives for undertaking the placement, including how it will assist their career development and what specific skills they expect to gain from the experience if successful;
The writer's perceived ability to successfully engage with Orange Entertainment's slate across the 12-month period;
The standard of the supplied writing sample, and its demonstration of the abilities and skills of the writer; and
The alignment of the writer with the diversity and inclusion aims of the initiative.

Previous funding to undertake a placement or equivalent program will be taken into account.