SQ Mentorship is a three-year program (2017-2019) delivered as part of our commitment to diversity and achieving gender parity in the screen industry.
SQ will provide three outstanding early to mid-career screen or game practitioners $20,000 each to support them to undertake a self-structured mentorship program designed to elevate their professional practice. Mentorships are available for one:
female screen or games practitioner
Aboriginal or Torres Strait Islander screen or games practitioner
screen or games practitioner from a diverse community, including people with a disability, people from a culturally and linguistically diverse background, LGBTQIA people and regional Queenslanders.
2019 SQ Mentorship recipients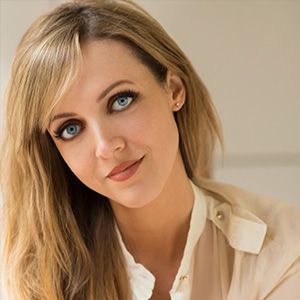 Priscilla Bonnet
Mentor – Mike Binder
Priscilla Bonnet is a writer/actress originally from the Gold Coast whose comedy series Lemons, funded in part by SQ and ABC TV will be shooting in Queensland early 2020. Priscilla is heading to LA where she will be mentored by Mike Binder, an award-winning American screenwriter, director, producer and actor/comedian. Most recently he directed and produced, Paper Tiger, Bill Burr's newest stand up special on Netflix. He also wrote and directed projects including The Upside of Anger, The Mind of the Married Man, Reign Over Me and is currently writing, directing and producing a series for Showtime on the iconic Comedy Store in Los Angeles and the comedians whose careers began there. Binder will be incorporating Priscilla on this series along with other ongoing projects including a comedy series with Bill Burr, Will Arnett and a feature project which is being co-written by Owen Wilson.
"I'm so grateful to Screen Queensland for their belief in me and their continued support. This program will afford me the opportunity to work with an incredible mentor and on projects with some of the biggest names in comedy, which will bring me further mentorship, development of important relationships and experience/opportunities that are invaluable to my career. I am so excited to bring what I will learn back to Queensland, to keep creating comedy projects with women, for women and about women…"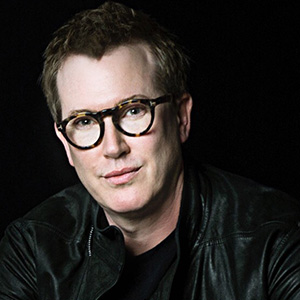 Stephen Lance
Mentor – John Dahl
Stephen is an award-winning writer and director of films, music videos and commercials. In 2014 he co-wrote and directed his first feature film, My Mistress, and followed this up with the release of The Second in 2018, which he wrote and co-produced as part of the SQ/Stan fully funded feature initiative. Stephen will be mentored by internationally renowned film and TV director, John Dahl (Billions, Ray Donovan, The Americans, Dexter). He will shadow John on TV productions in New York and Los Angeles.
"I'm thrilled to be supported by Screen Queensland through their mentorship program, and excited by the opportunity to focus on television directing with John Dahl."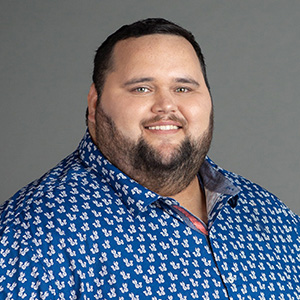 Caden Pearson
Mentors – Beatrix Christian and Mike Jones

Caden is an Indigenous screenwriter, director, and producer originally from Cairns. He is currently developing a half-hour documentary with NITV and last year wrote and directed a short drama funded by SQ titled Walter's Ghost. He will be mentored by screenwriters Beatrix Christian (Picnic at Hanging Rock) and Mike Jones (The Gloaming) as he aims to sharpen his screenwriting craft and expand his skills towards story development, building on his work in writers rooms over the last year. Caden will also undertake an internship with Fremantle in Sydney, and attend StoryExpo in Los Angeles, SCREEN FOREVER in Melbourne, and Content 21 in London to pitch his original scripted and unscripted concepts, and network.
I taught myself screenwriting through books and reading scripts and I knew if I just got the chance to prove myself to the right people that I'd finally get to live my dream, which has evolved, but for the longest time was to work in writers rooms creating worlds. For me, the SQ Mentorship program is about getting access to the places that were far away and only a dream until now.
Previous recipients of the SQ Mentorship include:
Benjamin Southwell who is undertaking a directing mentorship with Ivan Sen (Mystery Road, Goldstone)
Games Producer Kim Allom, whose mentorship took her to California and Berlin to be mentored by Blizzard Producer Kim Sellentin and Creative Director of Tru Luv Media Brie Code.
Meg O'Connell who is developing her abilities as a showrunner by undertaking a mentorship with a series of international talent including A24, Fremantle Media, Nadcon and Rose Troche.
Maxine Williamson who is working with award-winning film producer Zeynap Atakan as well as Paul Tonta and Nick Batzias to make a career transition from festival director to film producer.