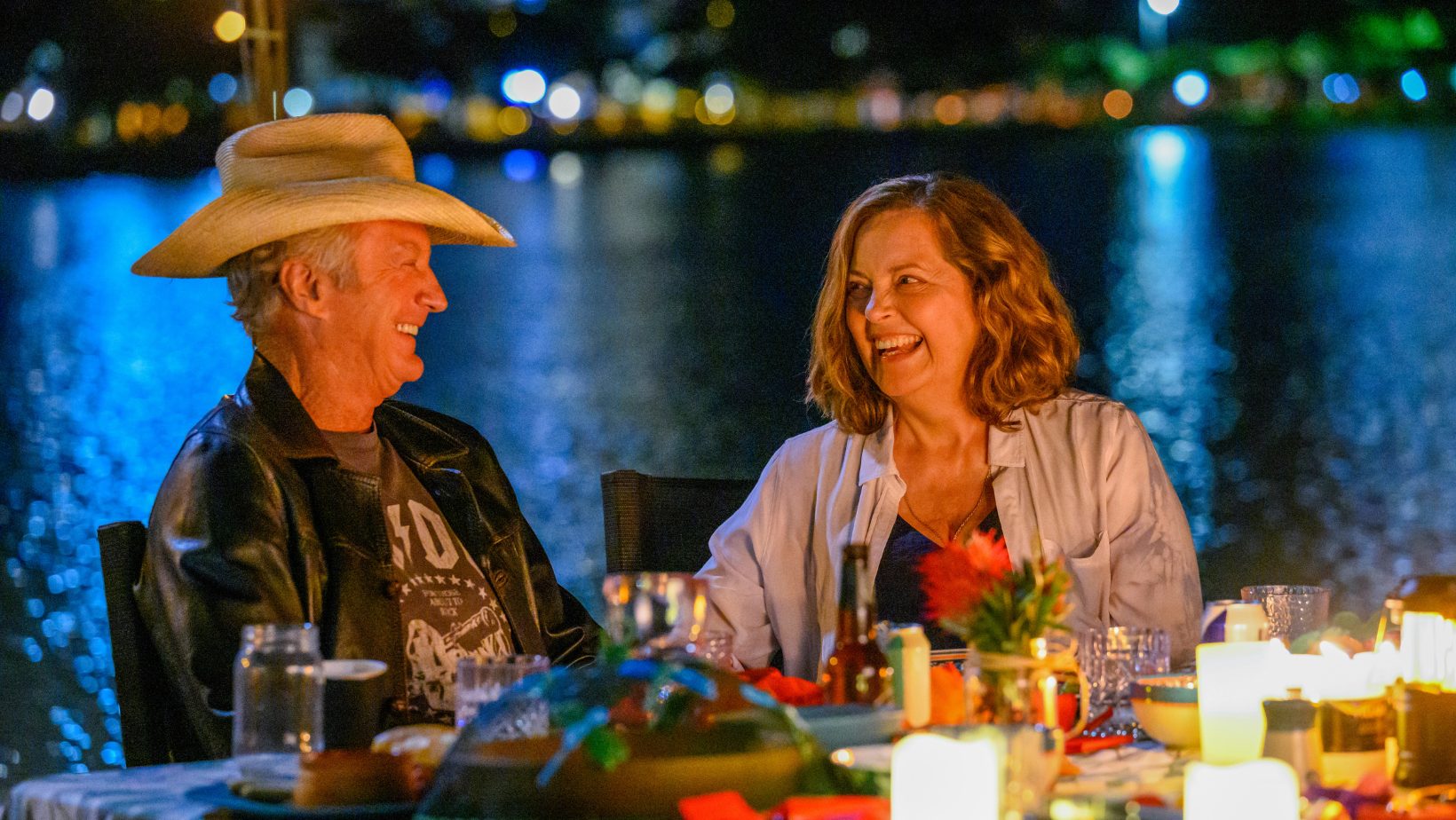 APPLICATIONS CLOSED
Join us for an exclusive online writers' workshop with Darby and Joan Executive Producers, Claire Tonkin and David Hannam.
Ten writers will be selected to participate in the 3-hour workshop, hosted on Thursday 25 August from 1-4pm. The session will focus on writing for television and give participants an exclusive look into the creation of Darby and Joan.
The workshop will cover:
How to write for specific series genres and weave together episodic arcs with serial arcs.
The practicalities behind production – moving beyond the script.
How to work with notes, take constructive feedback and collaborate throughout the process of development and production.

---
ABOUT THE WORKSHOP FACILITATORS
CLAIRE TONKIN

CLAIRE TONKIN
An award-winning writer, producer and executive, Claire Tonkin has worked in scripted drama production and development for two decades. As Head of Drama for CJZ, she has recently completed an eight-part drama series, Darby and Joan (Acorn TV), starring Bryan Brown and Greta Scacchi and has just wrapped production on a third series of My Life is Murder (Acorn TV/TVNZ/DCD/Network 10)starring Lucy Lawless.

Prior to joining CJZ, Claire spent a decade as Drama Executive for broadcaster Network Ten, working across development and production of Offspring, Rush, Mr & Mrs Murder, Puberty Blues, Wonderland, The Wrong Girl, Bikie Wars: Brothers in Arm, Secrets & Lies, Underground, The Making of a Princess, Brock, Hawke and long running series Neighbours. An Australian Writers Guild Award recipient, in 2009 Claire was also awarded the Sir Peter Ustinov Scriptwriting Award by The International Academy of Television Arts & Sciences Foundation.
DAVID HANNAM

DAVID HANNAM

Best known in Australia for penning ABC's hugely popular biopic Carlotta, and developing the internationally successful Prisoner reboot Wentworth, David's work on Matchbox/NBCU's hit teen sci-fi Nowhere Boys garnered numerous awards, including a BAFTA and an International Emmy. Other recent writing credits include Secret Bridesmaids Business, A Place to Call Home, and The Doctor Blake Mysteries.

With more than two decades of experience in scripted, David has original projects in development with Australia's Beyond and ACTF, and with Synchronicity and Headline in the UK, where he is represented by Casarotto Ramsay.

David most recently served as writer and executive producer on Acorn's first Australian original commission Darby and Joan, starring Bryan Brown and Greta Scacchi.
ABOUT THE SERIES
Darby and Joan is a road trip mystery series, starring Emmy® Award-nominated and Logie Award-winning Bryan Brown (Bloom, Cocktail, The Thorn Birds) and Emmy® Award-winning Greta Scacchi (Palm Beach, War & Peace, The Terror).
Commissioned by Acorn TV and supported by the Queensland Government via Screen Queensland's Screen Finance Program, the series was produced by Australian production company CJZ and filmed in locations across Queensland.
Darby and Joan is streaming now on Acorn TV.