NQ Screen Forum 2023
Presented by Screen Queensland in Partnership with Screenworks

8–10 November, Townsville
Quest Townsville on Eyre | 19-21 Leichhardt St, North Ward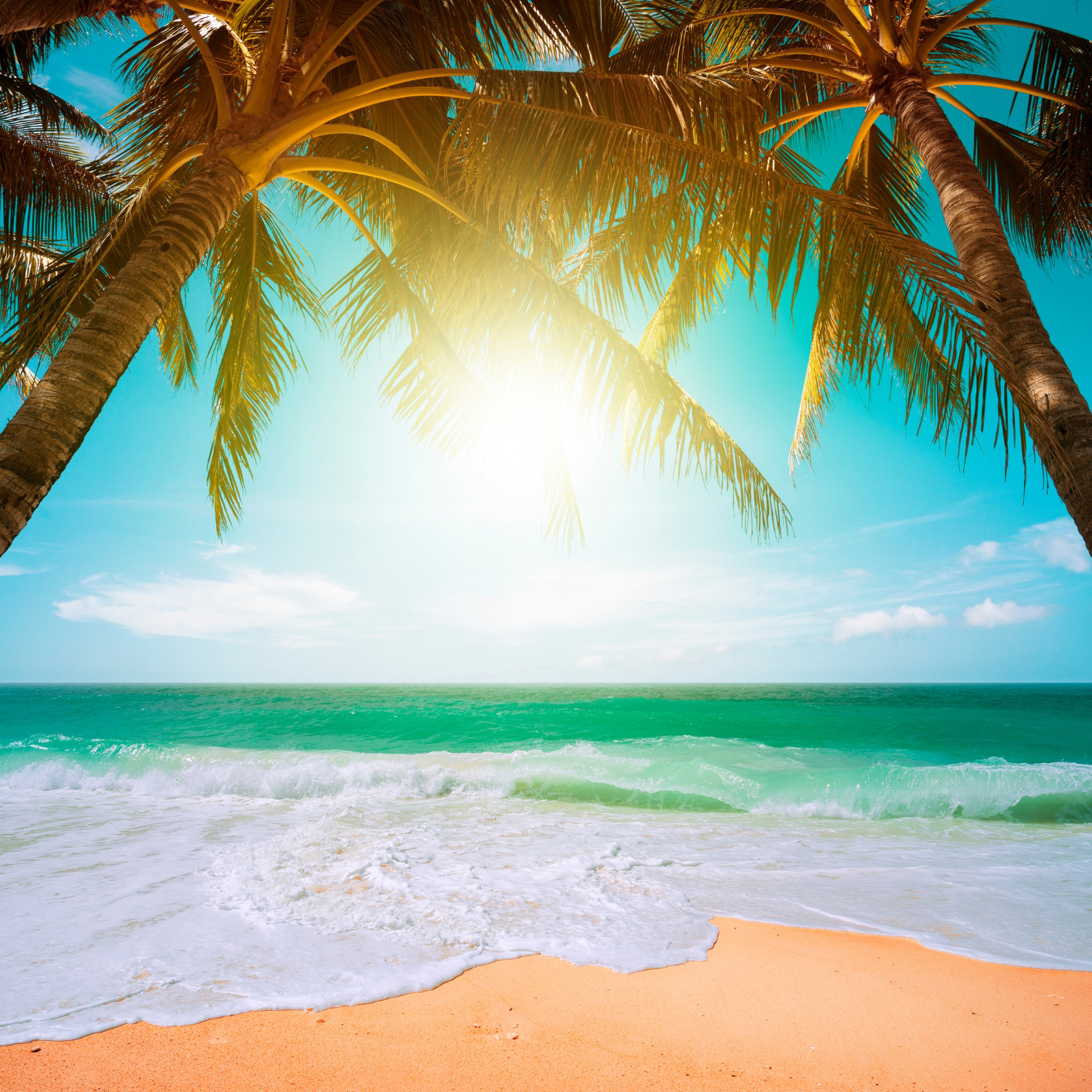 Build your screen industry skills and connections at the second NQ Screen Forum — a three-day event for regional film and television practitioners of all experience levels.
Q&A panels, workshops, roundtable discussions and one-on-one consultations will equip participants with valuable industry insights, as well as tailored, practical advice to finesse screenplays, pitches and funding applications.
Get inspired by screenwriter and producer Adam Grossetti (ABC's The Black Hand) and take a detailed look behind the making of the Stan Original documentary The Cape.
Dedicated networking sessions will unlock connections with local screen practitioners, guest speakers and other visiting filmmakers.
Guest speakers include Wooden Horse CEOs Jude Troy and Richard Finlayson, Screenwriter Adam Grossetti (The Black Hand), Producer/Director Mandy Lake, WIFT Chairperson and Producer Liz Tomkins, Screen Queensland Head of Creative Industry Partnerships Rowena Billard, Screen Queensland Head of Content Tanya Ellen and Screenworks CEO Lisa O'Meara.
The NQ Screen Forum is part of Screen Queensland's North Queensland Regional Program — a series of informative events and hands-on workshops delivered by Screenworks, helping creatives in NQ and FNQ to develop screen industry skills and career pathways.
TICKETS ARE FREE. GET YOURS NOW.
1 x and 3 x day passes available.

---
PROGRAM

DAY 1: WEDNESDAY 8 NOVEMBER
Workshop: Life's A Pitch And Then You Buy! – A Pitch Workshop with Producer/Director, Mandy Lake in Association with WIFT (Women in Film and Television Australia).
Time: 09:45 am – 4:30 pm
Networking event: Sponsored by WIFT (Women in Film and Television Australia). Join Mandy Lake and Liz Tomkins at the CBar, finger food provided.
Time: 05:30pm – 07:30pm
---
DAY 2: THURSDAY 9 NOVEMBER
Round Table: Ask the Agency, with Screen Queensland and Screenworks.
Time: 09:00 am – 10:05 am
Workshop: Writers Room, Workshop and Pitch: The Story of The Story —Adam Grossetti Unpacks The Making Of The Black Hand.
Time: 10:30 am – 2:30 pm
Q&A: A Different View – Q&A with Murray Lui and Jimmy Purtill
Time: 2:45 pm – 3:45 pm
---
DAY 3: FRIDAY 10 NOVEMBER
Case Study/Q&A: Screenworks in conversation with Wooden Horse and Matt Okine on distinctive storytelling opportunities.
Time: 9:30 am – 01:00 pm
Networking event: A casual lunch networking opportunity with Jude Troy, Richard Finlayson and Matt Okine. Lunch provided
Time: 01:10pm – 02:00pm
---
SPEAKERS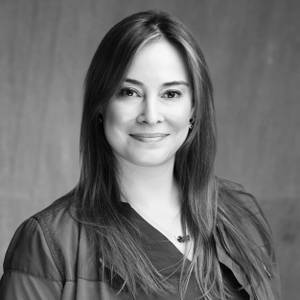 ROWENA BILLARD
SCREEN CULTURE & COMMUNITY DIRECTOR OF SCREEN QUEENSLAND
As the Head of Creative Industry Partnerships at Screen Queensland, Rowena is responsible for the grant assessment and partnership management of over 30 film festivals, screenings, conferences and other industry-related events, across metropolitan and regional Queensland.
She has sat on judging, jury and advisory panels of multiple film festivals, including Asia Pacific Screen Awards and Forum, Brisbane International Film Festival, Gold Coast Film Festival, West End Film Festival, Australian Teachers of Media and the Noosa International Film Festival.
Rowena also administrates Screen Queensland development and production initiatives, such as short film initiatives SCREAM Queensland and RIDE Shorts and the Stowe Story Labs Screenwriting Fellowship.
In particular, a key aspect to Rowena's remit is to oversee the delivery of the Far North Queensland Screen Production Strategic Plan and North Queensland Regional Program. This involves liaising with key stakeholders to roll-out production initiatives, workshops and events to engage and empower the local screen community and boost overall production capacity in the regions.
TANYA ELLEN
HEAD OF CONTENT AT SCREEN QUEENSLAND
Ms Ellen's career has ranged between the creative and commercial sides of the screen sector. Recognised by Screen Producers Australia's Ones to Watch program a decade ago, she has worked as a creative producer across panel, reality, news and morning shows, as well as film and documentaries.  
As a practising lawyer, Ms Ellen has advised multimillion dollar Australian and international productions and has a robust understanding of screen financing and problem-solving from pre-production to delivery. After graduating with an MBA, she worked for a not-for-profit organisation established by the United Nations in the area of sustainability and adaptation, and is well versed in how environmental, social and corporate governance (ESG) is shaping the screen sector, both in Australia and abroad.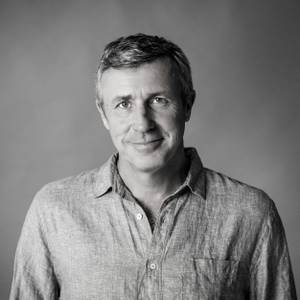 RICHARD FINLAYSON
EXECUTIVE PRODUCER I PRODUCER AT WOODEN HORSE
Joint Director and CEO of Wooden Horse, Richard Finlayson has worked in television production and executive roles for over 20 years. He was the Director of Television at the ABC between 2012 and 2017 with final commissioning approval for all ABC TV Programming. Richard produced the true crime feature documentary The Cape which premiered in competition at the 70th Annual Sydney Film Festival before its national release on Stan. He produced Rose Gold for ABC, a feature documentary that charts the success of the Australian Boomers basketball team at the 2020 Olympics. The film was released in cinemas nationally by Madman Entertainment after it premiered at Melbourne International Film Festival in 2023. Richard was an executive producer on The Clearing for Disney+ globally, starring Teresa Palmer, Miranda Otto and Guy Pearce, and the reimagining of Mother And Son with comedians Matt Okine and Denise Scott.
Richard also executive produced the first season of Stuff The British Stole for ABC and CBC in Canada. The factual series is a co-production with WildBear Entertainment and Cream Productions (Canada) and stars Marc Fennell. Season two of the series is currently in production.
During his tenure at ABC, Richard commissioned thousands of hours of original award-winning programming. Notable dramas commissioned include Secret River (Ruby Entertainment), Glitch (Netflix co-production), Nowhere Boys (International Emmy winner from Matchbox/NBC) and Cleverman (Goalpost Pictures and AMC). Prior to the ABC, Richard was the Chief Operating Officer at public broadcaster SBS. After leaving the ABC, Richard independently produced, in partnership with WildBear Entertainment, Benjamin Law's two-part documentary series, Waltzing the Dragon, which premiered on the ABC.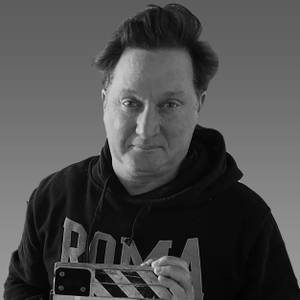 ADAM GROSSETTI
WRITER | CREATIVE PRODUCER
As a writer and creative producer Adam's work has been produced for theatre, television, radio, web and print. Early plays produced at The Old Fitzroy Hotel, Belvoir Street Theatre' BSharp, Sydney Theatre Company's Wharf2Loud, Queensland Theatre Company, Urban Stages, New York.
In television development, he has worked on drama series including Sea Patrol, Troppo. He has worked on commissions for David Elfick, Palm Beach Pictures (Newsfront, Rabbit Proof Fence), Cate Blanchett and Andrew Upton (STC).
Adam wrote and co-created the multi-award winning web series, 'Low Life'. Wrote and produced numerous radio documentaries for ABC Radio National's Earshot and The History Listen. He researched and scripted documentary series including Fatal Shot (Foxtel History Channel), Future Warfare (Amazon Prime Video), Cold War Tech Race (N-TV/Passion).
Most recently as Concept Originator, Writer and Co-producer of the documentary series The Black Hand, WildBear Entertainment, ABC TV & eOne Entertainment/Lionsgate (Dir) Kriv Stenders, starring Anthony La Paglia.
Awards include Best Script, Montreal Web Festival, "Coup de Coeur" Marseille Web Festival, Best Drama, Bilbao Web Festival, The Philip Parsons Playwrights Award, and the Queensland Premiers Award for Drama.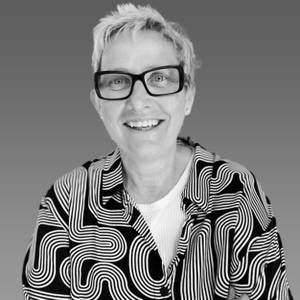 MANDY LAKE
DIRECTOR | WRITER | EP | PRODUCER OF FLICK CHICKS
Having spent more than 25 years on both sides of the story pitching table – as a photo-journalist, media/marketing/PR operative, artistic director, producer/director, and top chook at film production house, Flickchicks – Mandy has gained an appreciable insight into the art of selling stories and yourself.
So much so, she's a big subscriber to the notion that "life's a pitch and then you die" and has given strict instructions for this to be inscribed on her tombstone.
When she's not in pitching mode, spruiking her goods and wares, Mandy's directing and producing them – for the likes of SBS (Bowled Over), Animal Planet (Series 1+2 of Snake Boss), and ABC TV (The 100+ Club, The 110+ Club). She's also currently in full flight developing, amongst many other things, the FACT ENT format Return to Me, with Ancestry.com.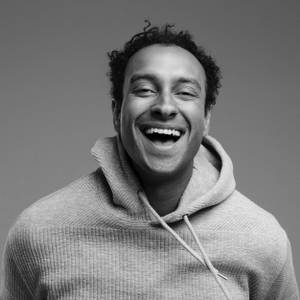 MATT OKINE
ACTOR | WRITER | PRESENTER AT WOODEN HORSE
Multi-talented actor, writer & presenter Matt Okine is one of Australia's favourite award-winning comedians, having spent 20 years appearing on screens and stages around Australia and the world.
Matt spent 3 years co-hosting Triple J radio's hugely successful national Breakfast Show before hanging up his headphones to go into production on the television adaption of his award-winning semi-autobiographical stand up show The Other Guy for Australian streamer STAN alongside Aquarius Films and Wooden Horse Productions. Matt co-wrote and starred in both seasons of the show which aired in 2017 and 2019 and earned him an AACTA nomination for Best Comedy Series (2020) and Subscription TV Best New Talent (2017).
As a stand up comedian, Matt has won several awards including the ARIA Award for Best Comedy Release, The Melbourne Comedy Festival's Director's Choice Award, and the Best Newcomer Award at the Melbourne International Comedy Festival (which he shared with Ronny Chieng), as well as being nominated for Best Comedy Performer at the Helpmann Awards. On screen, he has appeared in several shows including Fisk, Stateless (ABC & Netflix), H2O: Just Add Water, Orange Is The New Brown (Ch7), and Doctor Doctor (CH9). He's appeared in films Fox2000's Aquamarine, Paramount's 'Dora and the Lost City of Gold' and Christmas Ransom (STAN).
In 2019, Okine published his debut novel, Being Black N Chicken & Chips, with Hachette Australia. This heart-warming coming of age novel is based on his 2012 live stand-up show of the same name, which earnt him a Best Newcomer Award at the Melbourne International Comedy Festival, and a Best Newcomer Nomination at the 2013 Edinburgh Festival Fringe. Being Black n Chicken & Chips was shortlisted for the 2020 ABIA Award for New Writer of the Year and Matt has appeared at writing festivals around Australia.
In 2020, Matt returned to the airwaves with his former cohost Alex Dyson to host SCA's Matt & Alex: All Day Breakfast on their Listnr app. Their fans welcomed them back with open arms and ears, having since amassed almost 10million downloads and winning an Australian Podcast Award for "Moment of the Year" (2020). As a side project, Matt is also one half of children's music group, Diver City, who have released two ARIA-nominated albums and toured around Australia to thousands of young fans.
Matt is currently working on a film adaptation of his novel, Being Black N Chicken & Chips with Wooden Horse Productions and the Oscar-nominated production team at Aquarius Films.
In 2023, Matt created the long-awaited reboot of hit Australian series Mother and Son for ABC. Matt plays the title role of Arthur alongside Denise Scott, while also working as a writer and executive producer for the series.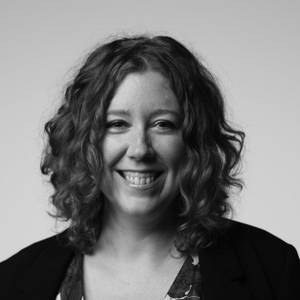 LIZ TOMKINS
WIFT AUSTRALIA BOARD CHAIR AT WIFT AUSTRALIA
Liz is a producer and production accountant, born and raised in regional Australia. She has worked for companies including E-One, Seeds Accounting (Entertainment Specialists), and Taqqut Productions (the film arm of the first Inuit-owned independent publishing company). She also serves as the Creative Liaison for the Canadian Australian Chamber of Commerce (CACC) and is currently developing a number of projects as a producer with Dicentium Films and going into production in 2023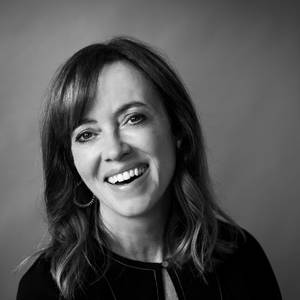 JUDE TROY
EXECUTIVE PRODUCER I PRODUCER AT WOODEN HORSE
Jude is a Director and Joint CEO of Wooden Horse, founding the company in 2019 after a successful seventeen-year career at global entertainment group Entertainment One (eOne) and iconic Australian film company, Hopscotch Films, where she was a partner.
Jude produced Wooden Horse's The Clearing for Disney+ globally, starring Teresa Palmer, Miranda Otto and Guy Pearce. She produced the reimagining of Mother And Son for ABC starring Matt Okine and Australia's beloved Denise Scott. She executive produced Season One of the ABC/CBC factual series Stuff The British Stole and is an EP on Season 2 which is shooting now. Other EP credits include feature documentary The Cape for STAN and feature documentary Rose Gold for ABC which premiered at Melbourne International Film Festival 2023, followed by a theatrical release nationally through Madman Entertainment. Jude was an executive producer on AACTA Award-winning feature documentary All This Mayhem and co-produced with Aquarius Films two seasons of the 6 x 30 comedy The Other Guy for STAN and HULU.
Working in acquisitions across film and television while at Hopscotch/eOne, she built a catalogue of titles that included the Oscar-winning documentary Amy, and TV series Peaky Blinders, Catastrophe, The Inbetweeners and The Slap.

8–10 November, Townsville
Quest Townsville on Eyre | 19-21 Leichhardt St, North Ward
$15 for 1 x day pass | $35 for 3 x day pass