An open letter from Tracey Vieira – outgoing CEO of Screen Queensland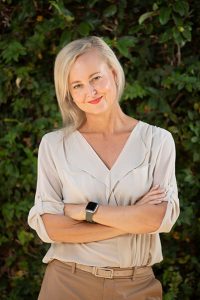 Today is my last day in the office at Screen Queensland.
This is actually my second farewell to Screen Queensland. I first started work with Screen Queensland then known as the PFTC in 2002.
2002 – back when Ben Affleck was People's sexiest man alive and American Idol, premiered in the US.
John Howard was our Prime Minister and in January 2002 $1 USD would get you $1.97 AUD.
I worked with Miramax on The Great Raid and Universal on Peter Pan. I had my first induction into briefing Government on a crisis when Warner Bros. pulled its production well into its pre-production build for Darren Aronofsky's The Fountain and; I took a call from Lynne Benzie at Village Roadshow to say that a $10 million sound stage was on fire and collapsing thanks to a candle on the film House of Wax.
2002 was the same year that a mobile phone for the first time ever had a built-in camera.
I left in 2004 for Los Angeles and ten years later I came back to Screen Queensland in 2014. In those ten years, a lot changed for screen.
The iPhone launched and, in our hands, we had the ability to make content on our phones. In fact, 38% of our media consumption is now done on a phone something that has only been possible since 2007.
The domain name YouTube was registered in February 2005 and the first video on YouTube launched in April that same year. It was sold 18 months later to Google for US$1.65 billion. It now has 1.9 billion users logged in every month.
Netflix moved from a DVD mailing company competing with Blockbuster to an online streaming company and then a content creation company competing with everyone – essentially starting an avalanche of production in the industry.
Their content creation was heavily influenced by user data informing what content they should make. A complete change in how content decisions
Amazon launched Amazon Studios through their shopping site and shared pilots of shows, allowing customers to decide which shows should go to series. A huge first when it came to audiences being the decision-makers.
And the average home has 8 screens to consume content on and its common to be using two of those screens at once.
I started as CEO in 2014 – the same year where Ebola became a global health crisis, and where a terror group that most of us had never heard of prior to this year became a household name – ISIS.
And Sony was hacked also forever changing our industry and starting an overdue discussion on gender pay gaps in the screen industry.
Ironically, Australia didn't yet have Netflix when I took the role, but it arrived a year later along with the Nine Network/Fairfax created Stan.
Just this week, it was announced that Australians taste for Subscription Video on Demand has reached new heights with 12.3 million total subscriptions at the end of June 2019.
Almost half of those subscriptions are for Netflix and Stan. That is a solid year-on-year increase of 29% – going from 9.8 million just a year prior. Today more than half of Australian households now subscribe to SVOD services and 43% of homes have more than one.
So that brings me to you – the Queensland Screen Industry.
So much has changed in five years.
In the five years before I started at SQ – the total direct production expenditure in the state was $374 million. In the LAST five years, it was $1.1 billion.
My focus on coming here was to revolutionise what a screen agency could be and to ensure that all of those changes in the industry were the places that Queensland was leading in.
There was no point trying to be Sydney or Melbourne. Our strength was and still is that we were not them!
We were not tied to making content the way it has been made for 25-years. Queenslanders have always had to do things differently.
We take risks. We innovate.
And the great thing about being revolutionary is that instead of treading the worn-out path – we have chosen our own adventure.
When I took meetings in 2014 broadcasters said to me – there is no talent in Queensland. We can't make drama in Queensland as Australian audiences won't watch it. They like things set in Melbourne. And – if talent is good, then they will go to Sydney.
I thought – well we'll just go global. We will be so good that you can't deny us.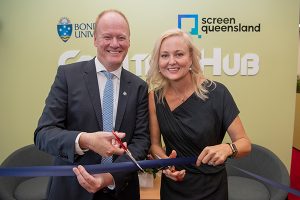 And that is exactly what we are doing!
We are backing our local home-grown talent like never before.
We have first time writers and directors getting credits on series and films.
We've partnered with Stan.
We've partnered with YouTube.
We've done Podcast development and the first of those has been picked up.
We've done the first original drama in the country with Netflix.
We were first into VR with a broadcaster.
We launched the biggest film fund.
We run initiative after initiative after initiative and they are all focused on brilliant stories, audiences and getting Queenslanders credited.
We didn't have a market in Queensland, so we went and got the Asian Animation Summit.
We got the World Congress of Science and Factual Producers.
We got the Logies.
We're bringing back Screen Forever.
We have television series consistently in the state.
We have Indigenous production like never before and it keeps growing.
We've launched two SQ hubs – one here and one on the Gold Coast.
We've got a 10-year roadmap for screen that includes all of Government.
We've got a plan for Far North Queensland.
We have 30 plus film festivals.
We've backed games like never before.
We have indie films.
We have blockbusters.
We have a superstage.
We have Brisbane stages.
And we've had Thor and Aquaman and Dora and Pirates of the Caribbean and of course, Elvis is coming to town,
But we all know that our true superstar is Bluey. Homegrown and going global.
We have animation studios with Like a Photon and Ludo and Liquid Animation.
We have a PDV incentive.
And we have so much more!
But more than all of that – you have the team at SQ.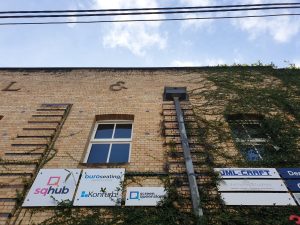 A passionate, generous and excellent from industry team that care deeply about your success. They are the backbone of the Queensland industry and I want to acknowledge each and every one of them.
Barb and Dee – our finance team, Andrea and Mark – our legal team, Rowena – who looks after Far North Queensland as well as the 32 Festivals we support across the state, Jen Todd who supports both the Board and myself and ensures I am where I need to be every single day.
Gina, Kathryn and Jen who hassle UPM's about getting our locals employed, who sell our locations, work with councils and who do everything they can to get production to film in our State, Bronwyn, Katlin, Mel and Liana who look after every event, newsletter, website, social media post, communication with Government;
Caitlin who is our passionate community manager of the SQhubs, Diya, Amy, Sam, Kasie, Douglas, Bella, Liz, Christian who are the team that develops and manages all of those initiatives, assessments, funding recommendations, industry relationships and so much more; and Derek and Monty who are the team leading the our Studio at Hemmant.
And of course, Jo – who currently leads the content team and who will step up next week as Acting CEO. Jo's love of screen stories and the industry means lots of hours outside of work and a commitment to being revolutionary and to continue to push boundaries.
Brene Brown said the following and I think it perfectly describes working at Screen Queensland and in the trenches of the industry.
'A lot of cheap seats in the arena are filled with people who never venture onto the floor. They just hurl mean-spirited criticisms and put-downs from a safe distance. The problem is, when we stop caring what people think and stop feeling hurt by cruelty, we lose our ability to connect. But when we're defined by what people think, we lose the courage to be vulnerable. Therefore, we need to be selective about the feedback we let into our lives. For me, if you're not in the arena also getting your ass kicked, I'm not interested in your feedback.'
I have every confidence that this team will continue to knock it out of the park.
I have had some amazing champions during my time at SQ including the very first Chair who took the risk on a first time CEO. And our current Chair Linda Lavarch who is brilliant at governance but also calm in the storms and keeps me focused on the goal. I want to thank you both as well as the SQ Board.
I also have to acknowledge the amazing support of the Premier – who has a vision for the future of screen as a key sector in Queensland and understands the jobs and economic impact of this industry.
Finally, let me thank you. The industry. For being daringly brave. When you make the choice to dare greatly, you do risk failure. But there is no innovation and creativity without failure, and innovation and creativity are the soul of this industry.
In picking a career you can choose courage or choose comfort, but you really don't get to have both. Not at the same time.
And so, it's with courage that I leave to start a new adventure and wish you every success on yours.
Tracey Vieira – Outgoing CEO of Screen Queensland