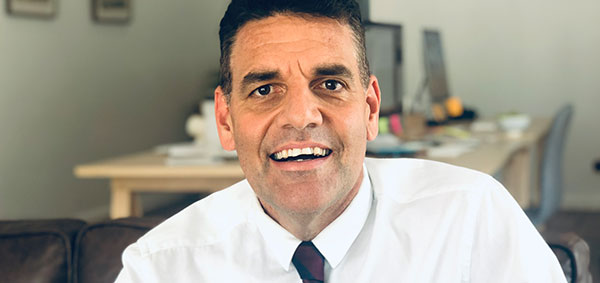 Screen Queensland (SQ) is delighted to welcome Dean Gibson to the Board of Directors.
Dean Gibson is an Aboriginal filmmaker with over 10 years' experience in creating, writing, directing, editing and producing content. His work has screened on ABC3, ABC1, SBS and NITV and includes children's television, documentary and drama.
SQ Chair Linda Lavarch said that Gibson's expertise and passion for local industry made him an ideal addition to the board.
"Dean is a strong advocate for screen in Queensland, and a consummate professional in our industry," said Lavarch.
"On behalf of the board, I look forward to working alongside Dean and am confident that we will greatly benefit from his experience and perspective."
Gibson's onscreen highlights in the children's television space include directing a Sesame Street film Five Kangaroos, featuring Jessica Mauboy, which has screened to audiences all over the world. He also created and co-directed the TV series Handball Heroes, which screened on ABC3.
In the documentary space, Gibson recently was the writer and director of Wik vs Queensland that world premiered at the 2018 Sydney International Film Festival. The documentary has since gone onto win the 2018 ATOM Award for Best History Documentary & Best Long Documentary at the 2018 First Nations Media Awards in Alice Springs.
He co-directed the 50-minute feature documentary A War of Hope, which screened on NITV on ANZAC Day this year. He also created and directed the 50-minute ABC documentary, From the Ashes, following the Australian Indigenous cricket team as they toured the UK and discovered the history of Aboriginal cricket in Australia.
In 2014 in collaboration with Screen Queensland and Screen Australia, Gibson also designed and oversaw a program for emerging Indigenous filmmakers, called The Production Line, as part of his passion for helping others, particularly Aboriginal and Torres Strait Islander professionals to gain opportunities in the industry.
Gibson's own full-service production company, Bacon Factory Films established in 2013, sees him travelling the world to create films, helping to tell the story of Indigenous peoples – past, present and future.
"It's great to see local production currently looking strong with so many different types of production formats and genres coming out of Queensland," said Gibson.
"Our local talent production pool of professionals and small production businesses are leading the way across the Australia.
"I look forward to continuing to be a voice for local content creation, emerging professionals and small production businesses to the Board of Screen Queensland."
Gibson also spoke further about his passion for diversity and inclusivity in the screen industry.
"Queensland is full of diverse stories to share, covering our remote, regional and urban footprint," said Gibson.
"I specifically look forward to making sure our first nations stories have their pride and place in Screen Queensland's production slate and investment in the future."