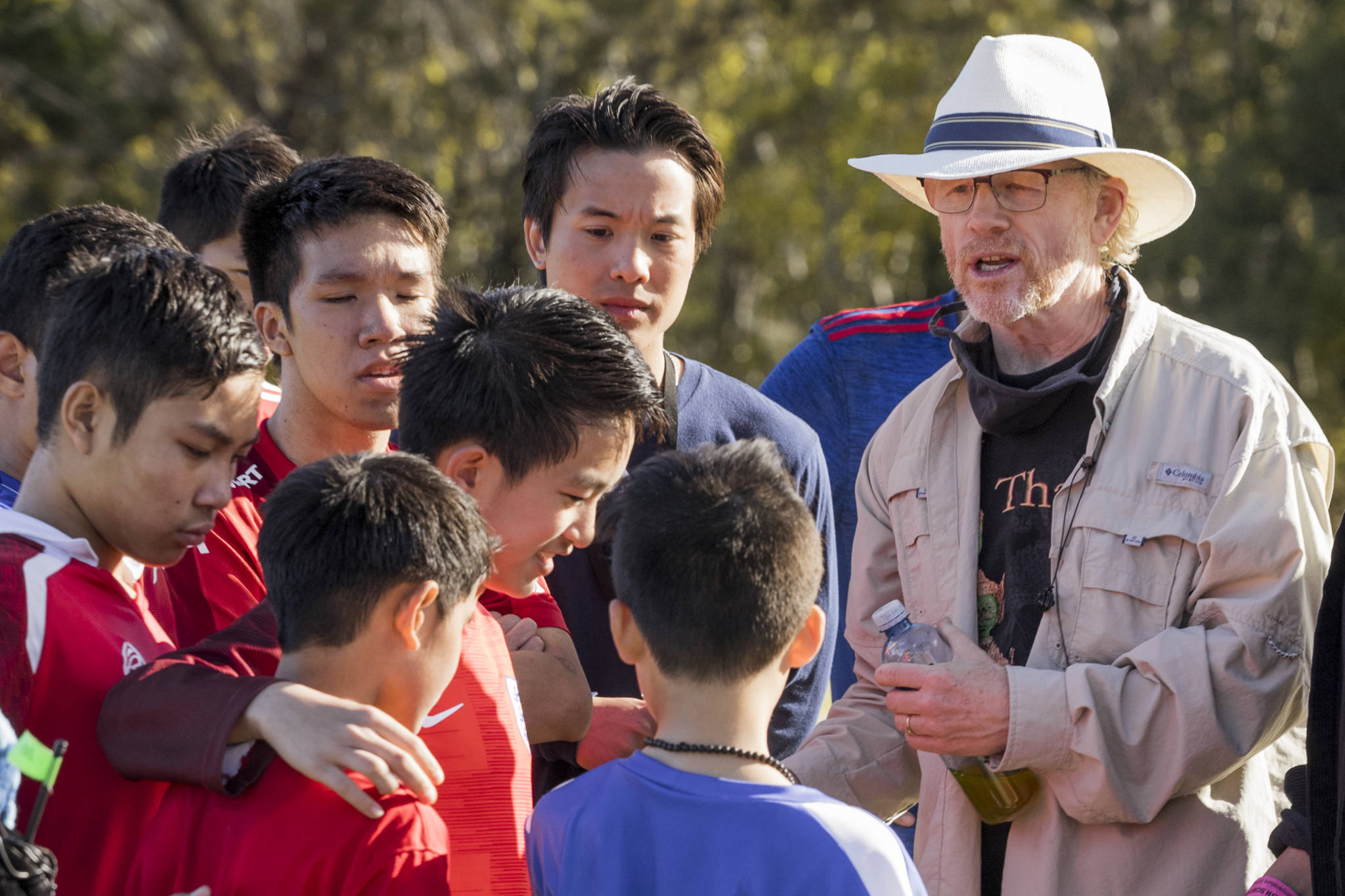 STATEMENT FROM
QUEENSLAND PREMIER AND MINISTER FOR THE OLYMPIC AND PARALYMPIC GAMES
Academy Award-winning director Ron Howard returns to the Gold Coast with Eden
The Imagine Entertainment and AGC Studios feature commences filming from 27 November
Eden will generate an estimated $26.5 million for the Queensland economy and create more than 300 local jobs
Filming on survival thriller Eden will begin on Monday (27 November) at Queensland's Gold Coast, directed by acclaimed director Ron Howard.
Imagine Entertainment's Eden is the second Ron Howard feature film to be made in Queensland following the 2022 release Thirteen Lives, with the sunshine state doubling this time for the Galapagos Islands.
The production stars Jude Law (The Talented Mr Ripley, Sherlock Holmes, Nest), Ana de Armas (Blonde), Vanessa Kirby (Pieces of a Woman, Napoleon), Daniel Brühl (All Quiet on the Western Front) and Sydney Sweeney (The White Lotus, Euphoria).
Eden is written by Noah Pink (Tetris) and produced by Imagine Entertainment's Ron Howard, Brian Grazer and Karen Lunder; AGC Studios' Stuart Ford; and Bill Connor and Patrick Newall. 
The production will be based at Village Roadshow Studios and was secured by the Queensland Government via Screen Queensland's Production Attraction Strategy and supported by the Federal Government's Location Incentive.
Quotes attributable to Premier Annastacia Palaszczuk:
"Ron Howard's return to Queensland reinforces our state's renowned reputation as a destination of choice for the world's leading filmmakers.
"Our government's commitment to developing Queensland's screen industry secures high-profile local, national and international film and series, which ultimately creates good local jobs.
"Since 2015, the Production Attraction Strategy has generated $2 billion for the economy and created more than 20,000 employment opportunities.
"Queensland's screen production sector also supports small businesses across an array of industries — from accommodation to medical services, catering to landscaping, recycling to wardrobe supplies.
"I look forward to bringing the many benefits of our thriving screen industry to Far North Queensland when the $12.6 million Screen Queensland Studios, Cairns development opens in early 2024."
Quotes attributable to Screen Queensland CEO Jacqui Feeney:
"Screen Queensland is delighted to welcome Ron Howard back to Queensland for Eden.
"Mr Howard's appreciation for our highly experienced crews and creatives, stunning locations, first-class facilities and generous production incentives is cemented by his return with this latest production.
"Our state's screen sector is achieving record-breaking levels of production expenditure, as demonstrated by the recent Screen Australia Drama Report, and Screen Queensland is proud to support a robust roster of homegrown films and series as well as high-profile international projects."
Quotes attributable to Eden Director, Ron Howard:
"I have always been impressed with the professionalism and creative spirit of the Australian film community.
"My experience with our Queensland crew on Thirteen Lives only confirmed that and more.
"I'm thrilled with the opportunity to bring Eden to Queensland and continue the collaboration." 
Quote attributable to Producer Karen Lunder, Imagine Entertainment:
"It's exciting to continue our incredible creative partnership with Screen Queensland and all the exceptional talent here in Australia."

-ENDS- 
Media Contact
Amanda Lawson (Screen Queensland)
Head of Marketing and Communications
media@screenqld.com.au
07 3248 0500