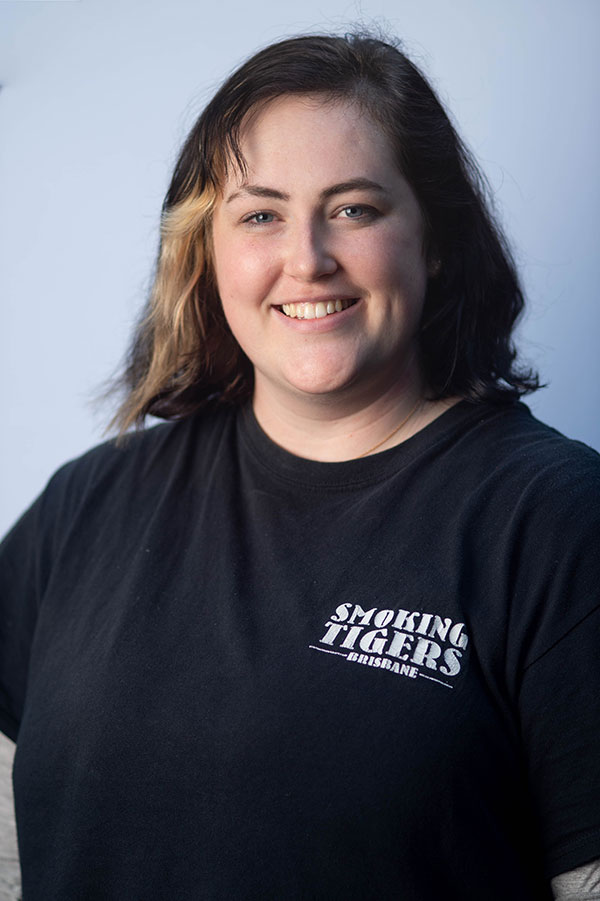 The final round of SQ's 2019 Game Finance program will invest $200k across five games on diverse themes from moving towns and making friends to an immersive VR experience aimed at helping people experiencing trauma and mental illness.
Emerging game developer Lexi Townsend created Runaway Mage to help those suffering from anxiety and PTSD, and had no idea it would grow exponentially from an idea conceived just after graduating with a Bachelor of Games and Interactive Entertainment from QUT over 18 months ago.
"Runaway Mage started as a cool concept that I wanted to develop largely for my own development portfolio, but Screen Queensland really encouraged me to push myself and investigate the project's full potential," explained Townsend.
"Now, with this investment, I'm able to establish a strong foundation for an indie development studio, start working with other developers, obtain IP and get experience managing a sizeable project from its inception."
Lexi's game is a single-player VR experience designed to help those suffering difficult episodes of mental illness and focuses on exploration, immersion and relaxation.
"I drew on my own experience dealing with mental illness and how much escaping into a virtual landscape helped me through difficult periods – I was really creating a safe place for myself," said Townsend.
"I'm seeing now that this game has the potential to help so many others, both in terms of its content and the fact that I'm able to give other emerging developers the opportunity to work on a meaningful project with cool mechanics for their portfolios."
Lexi plans now to begin the process of consulting with experts in the medical world and cognitive VR space to ensure Runaway Mage is as useful to as many people as it can be.
"I'm really excited to be given the opportunity, through this Screen Queensland investment, to really do this project justice."
The other four projects funded in this final round of SQ Games Finance are:
Anytown: Garage Sale Monsters from Binary ZERO

A Role Playing Game (RPG)/Collectible Card Game (CCG) where you are a kid who has moved to a new town following a divorce, with your mum, sister and dog. In a year full of adventure, players must choose their path to making friends or foes.

Binary Zero – creators of Anytown

About Binary ZERO
Binary ZERO is Zeynep Akcay and Orcun Nisli, an indie couple creating interactive narratives. Zeynep Akcay is an international animator, filmmaker and lecturer. Besides her extensive industry experience, she has a PhD on interactive animation and empathy. She is teaching animation at Griffith Film School, Brisbane Australia. Orcun Nisli is an indie game developer, artist & designer. He is the creative director of cinematic puzzle platformer Monochroma. He has 12+ years of industry experience including renowned studios such as Bohemia Interactive and Madfinger Games. Their current project Anytown Garage Sale Monsters is a non-punishing, non-linear role playing & card game upcoming to PC and mobile.
Blueberry from Mellow Games

Blueberry is a colourful and emotional narrative game about growing up, growing old and dealing with trauma. Experience how her personality changes as you go on a journey through a woman's mind. Guide her through life and help her deal with her inner demons.

The Mellow Games Team

About Mellow Games
Mellow Games was founded in 2018 by Melanie Taylor, who previously co-created the award-winning privacy invasion thriller Orwell – Keeping an Eye on You as well as its sequel Orwell – Ignorance is Strength.

The studio strives to deliver unique emotional experiences through accessible, quirky and imaginative interactive stories. Currently, the team is working on Blueberry, which is a narrative platformer about growing up, growing old and dealing with trauma.
Capes from Defiant Development*

A tactical superhero management game, in the vein of X-Com, Freedom Force, Jagged Alliance or Fire Emblem, which taps into the huge strength of Marvel and DC superhero films. It allows players to build your own team of supers and put them to work saving the city or whatever gets you paid.

About Defiant Development
Defiant Development was founded in 2010 by a bunch of grizzled game industry veterans seeking a better life. We believe that to make great games you put together a great team and give them a great place to work. Defiant is based out of Brisbane, Australia, because the fantastic weather makes up for the global isolation.
Dros from emergeWorlds

An adventure puzzle game for VR with additional plans to port to mobile, where players guide a fallen hero, known as the 'Captain.' Players must use their abilities to progress through 8 surreal levels, battling the Dros and a challenging array of tactile puzzles.

About emergeWorlds
emergeWorlds was started by two long-time friends Tim Molony and Ben Ward. Our shared love of VR, games and all things creative is what drives us to create our unique experiences. Add to this a fascination with cutting edge tech and you'll get an idea of what it's like working with EmergeWorlds.
*Declaration of interest for Defiant Development. This application was assessed in accordance with SQ's Conflict of Interest Policy following the declaration of a conflict of interest by an SQ board member. Please see our Conflict of Interest Policy for more information.