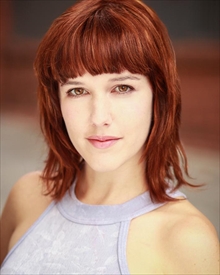 ---
We are pleased to announce the recipients of the latest round of the Ideas program.
The SQ Ideas program is a rolling fund , supporting stories from conceptual stage through to production-ready development.
The Ideas Program is open to anyone who:
lives and works in Queensland (and has been a resident of the state for more than six months);
is an Australian resident working with someone in a key creative role (writer, director, producer) who lives and works in Queensland;
can provide the required detail/documents for the program they are applying for.
owns the rights to the story they are telling
more eligibility criteria is also detailed in the Terms of Trade.
The Book Ninja — Veronica Fury, Chris Brown

Theatrical Feature – Rom Com, 90 min


Sometimes love means having to broaden your literary horizons. Frankie Rose is desperate for love. Her plan? Plant her favourite books on trains inscribed with her contact details in a bid to lure the sophisticated, charming and well-read man of her dreams.


PRODUCERS: Veronica Fury, Chris Brown
WRITERS: Ali Berg, Michelle Kalus, Alexandra Head
Untethered — David Peterson

Theatrical Feature – Drama/Sci-Fi

When a former refugee embarks on a prototype spacecraft to Mars, her lack of trust in her crew compounds the danger when the ship is damaged, and she must unlearn the lessons of her deadly voyage with people smugglers 30 years earlier.


WRITERS: David Peterson
Extreme Women — Julia Baker, Lance Reynolds and Hamish Thomson

Documentary Series – 10 x 30 min

Extreme Women is a series about women who have stepped out of their own comfort zones to pursue challenging and unique careers in what were male-dominated jobs. Julia Baker joins them on the job to experience first-hand the challenges they face each day. Women carving out careers in traditionally male-dominated domains like emergency services, construction, extreme sports, animal wrangling … even space

PRODUCERS: Julia Baker (EP), Lance Reynolds, Hamish Thomson (EP)
DIRECTOR: Lance Reynolds
Deadly Creatures — Wooden Horse Pty Ltd

Broadcast Series – Crime, 6 hrs

Two women, heads of warring fishing families, engage in a deadly struggle for domination in one of Australia's toughest and most isolated corners, Cape York.

Wooden Horse Pty Ltd
PRODUCERS: Richard Finlayson, Jude Troy (EP)
WRITERS: Jane Allen, Caden Pearson, Peter Michael
Inferno — Hoodlum Active Pty Ltd

Broadcast Series – Drama, 8 x 1 hr

When the charred remains of a mother and daughter are found following a bushfire – with a bullet hole in one skull – the investigation pits two extraordinary women against each other in a nail-biting journey of truth and discovery.

Hoodlum Active Pty Ltd
PRODUCERS: Nathan Mayfield (P/EP), Tracey Robertson (P/EP)
WRITERS: Justin Monjo
The Good Knight — Samuel Keene

Broadcast Series – Animation, 26 x 11 min

When a young child's fears begin to manifest as monstrous Knightmares, a fluffy knight in cardboard armour is all that stands between one girl and her greatest fears.

PRODUCER/WRITER/DIRECTOR: Samuel Keene
Tiny Tails — Like A Photon Creative Pty Ltd

Broadcast Series – Animation, 26 x 11min

Follow your favourite characters from the feature film "Combat Wombat" – Maggie, Bradley and Daniel, all the way back to their preschool days as they try and find their own special place in Sanctuary City in this magical 3D animated preschool series.

Like A Photon Creative Pty Ltd
EXECUTIVE PRODUCERS: Nadine Bates, Kristen Souvlis
PRODUCERS: Ryan Greaves, Rhiannon Steffenson
DIRECTOR: Tania Vincent
WRITER: Matt Kinmonth
Cafe Japan — NQ Films

Theatrical Feature – Rom Com, 100min

Tragedy also brings clarity as a Salaryman, questioning life and love, rejects a promotion and becomes an 'Artisan Baker' in a fish out of water love story of bread, barista and belonging in the Tropics of Far North Queensland.


NQ Films Pty Ltd
PRODUCERS: Karen Jones, Lawrence Woodward, Andrew Marflett (Associate Producer), Vic Carson (EP), Michael Boughen, Matthew Street
DIRECTOR: Paul Middleditch
WRITER: John Doyle
A Date for Christimas — Stephen Vagg

Theatrical Feature – Rom Com, 90min

A woman is told her mother is ill, and wants to meet her daughter's new fiancee at Christmas "before it's too late". Unable to contact her fiancee, the woman asks a work rival to take his place. The mother gets along with the fake fiancee so well that she starts to recover… just in time for the real fiancee to show up

WRITER: Stephen Vagg
DIRECTOR: Louise Alston
Alligator Creek — Mad Dan Productions Pty Ltd

Broadcast Series – Animation, 12 x 5min

There's something in the water at Alligator Creek that's making the locals stranger than usual.

Mad Dan Productions Pty Ltd
WRITER/PRODUCER/DIRECTOR: Madeleine Dyer
EXECUTIVE PRODUCER: Ben McNeill
WRITER/PRODUCER: Dan Mulvihill
WRITER: Sam Carroll
ART DIRECTOR: Catriona Drummond
Lone Star — Little Squid Pty Ltd

Broadcast Series – Western, 8 x 52 min

When badly-behaved TV star, Gene Baxter, is fired from his hit 1960's Western series, he is mysteriously transported to the fictional Wild West town from his TV show – where Gene is the local Sheriff! To find a way home, Gene must become the man he could never be in real-life: the heroic and trustworthy Sheriff – and confront a dark secret in his past, that is inexplicably linked to why he is here, and why he is under threat. At stake is his family, his identity, his sanity and his life.

Little Squid Pty Ltd
PRODUCER/WRITER: Leigh McGrath
The Gulf — Wooden Horse Pty Ltd

Broadcast Series – Crime, 2 x 60 min

In the Cape York fishing industry, there's only one thing deadlier than Crocs: people.

Wooden Horse Pty Ltd
PRODUCERS: Richard Finlayson, Jude Troy
DIRECTOR: Kriv Stenders
WRITERS: Peter Michael, Caden Pearson
Black Snow — Goalpost Television Pty Ltd

Broadcast Series – Drama, 6 x 1 hr

A time capsule unearthed at a high-school offers a window into the past – 90's fashion, music and culture… and the unsolved murder of one of the students.

Goalpost Television Pty Ltd
PRODUCERS: Rosemary Blight, Kylie du Fresne
WRITERS: Lucas Taylor, Beatrix Christian
G.O.D.S — Stephen Irwin

Broadcast Series – Sci Fi, 8 x 1 hr

Human Yvette emerges from hiding aboard the war-ravaged, massive spacecraft Providence with her companion android, Daniel. Yvette thinks herself the last human alive, until she meets male Seth and his android companion. Yvette and Seth realise the future of humanity rests with them, but their smart, powerful, and increasingly jealous companions have other ideas.

WRITER/PRODUCER: Stephen Irwin