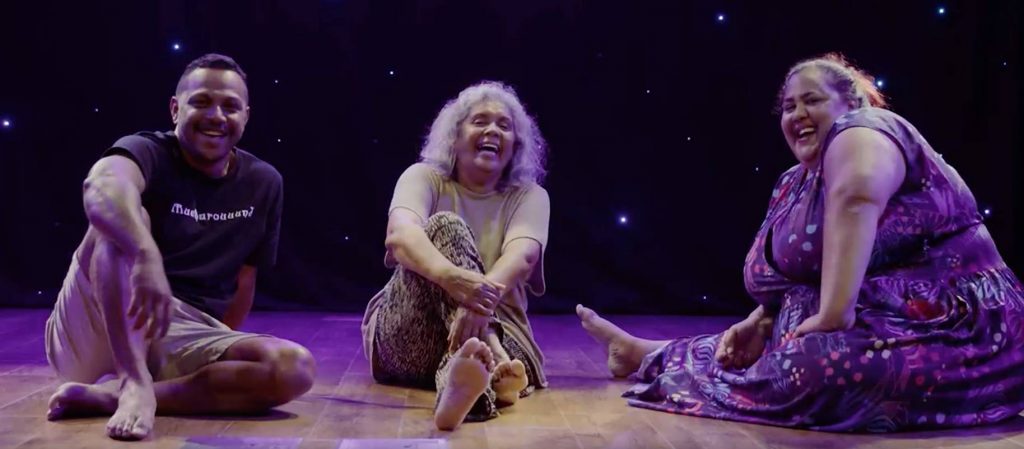 ---
Short documentary, Always Blak, Always Cracked, directed by Angelina Hurley and produced by EJ Garrett (JETZAK), is available to stream on SBS on Demand now.
Originally aired on NITV during Reconciliation Week (27 May 2021), the documentary features Murri comedians Roxanne McDonald, Steph Tisdell and Gabriel Willie as they explore the question, "What is Murri humour?"
This funny and insightful 15-minute yarn dives into First Nations age-old storytelling traditions, as well as exploring questions of self-expression, authenticity and the healing power of laughter.

Director Angelina Hurley said that she has always been interested in the ongoing maintenance of Aboriginal culture and history, and sees screen as a way to preserve stories for future generations.
"Aboriginal humour is used and expressed through themes of identity, as a tool of education, a form of healing, a way of communicating, maintaining language, and providing an Aboriginal voice and perspective on history, survival and resistance," Ms Hurley said.
"Contemporary trends in First Nations arts highlight the visual and performing arts, however, the primary form of artistic expression, which informs and inspires other media, is the tradition of oral storytelling.
"Greetings, introductions and ice-breakers often commence with a yarn and, in my experience, it's usually a funny yarn.
"In Always Blak, Always Cracked I wanted to showcase the authenticity and origins of Aboriginal humour, a good yarn, a funny story relayed through the tradition of oral storytelling."
Ms Hurley said she has been familiar with the work of producer EJ Garret of JETZAK for many years and had the opportunity to connect with EJ at a Screen Queensland networking event.
"EJ has a recognised career in the area of documentary making, and also has a great sense of humour, which is important and evident through in his work on the successful online comedy series Bush Tucker Bunji with Gabriel Willie," she said.
The production originated from the 2019 Screen Queensland Origins initiative – a factual development and production opportunity for Aboriginal and Torres Strait Islander writers, producers and directors, in collaboration with NITV.
"I was excited and grateful to receive assistance from the Origins 2019 initiative," said Ms Hurley.
"The support means so much and has allowed me to continue my journey, gaining valuable insight and experience as a creative and a writer, and to debut into directing.
"It is always fun working with funny people."
Always Blak, Always Cracked will be available on SBS on Demand until 27 May 2022.
---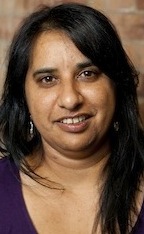 ABOUT ANGELINA HURLEY  
Angelina Hurley (BA Ed, MA) is Aboriginal woman of Jagera, Mununjali, Gooreng Gooreng Birriah and Kamilaroi descent. In addition to writing several published books, short stories and articles, she has worked in the areas of the Indigenous arts, education and community cultural development for 25 years. Organisations Angelina has worked with include the National Indigenous Arts Advocacy Association, The Melbourne & Queensland Museums, The State Library of Queensland, Kooemba Jdarra Indigenous Performing Arts, The Dreaming Festival Woodford, Yirramboi First Nations Festival and Universities such as Queensland University of Technology, The University of Queensland, University of Technology Sydney, University of Melbourne and Victoria University. Since 2017 she has co-hosted the Wild Black Women radio show on the 98.9fm Let's Talk program in Brisbane. Her previous work in screen includes Indigenous Casting Consultant for the ABC TV series The Secret River in 2014 and the 2009 short film Aunty Maggie and the Womba Wakgun, which premiered at the Brisbane International Film Festival and screened at the Message Sticks Film Festival, won Best Australian Film at the Heart of Gold International Film Festival and was added to the QANTAS in-flight entertainment catalogue. In 2011 Angelina was awarded the American-Australian Fulbright Commission's Indigenous Scholarship to research comedy screenwriting at New York University, and in 2017 she was a recipient of EndemolShine Australia's Smart for a Girl: ROAR development program.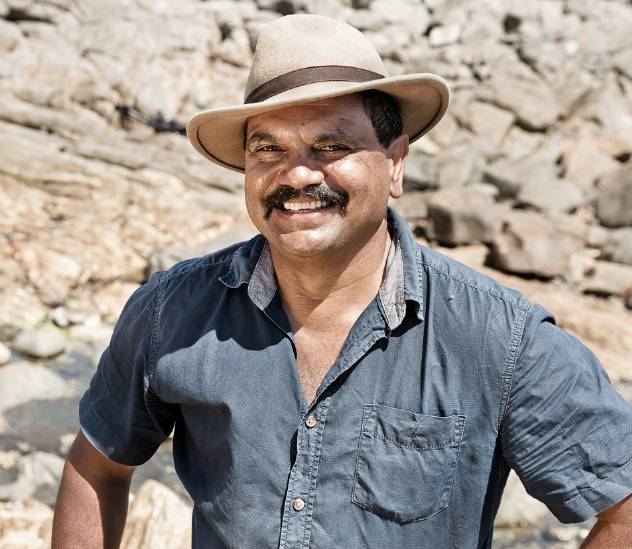 ABOUT EJ GARRETT (JETZAK)
EJ is a Darumbal man from the coastal lands of Central Queensland and his mother is from the Wulli Wulli people of the Burnett region. He is a producer, director, videographer, editor and writer of Indigenous content for mainstream audiences, specialising in factual storytelling. EJ started his career in media as producer/presenter of the Murri Minute, a series of vignettes that screened on commercial television and portrayed Aboriginal and Torres Strait Islander communities in a positive way. He also produced TV commercials covering topics including health, child protection and homelessness, as well as content for corporate audiences. EJ has produced, directed and written documentaries for broadcast, performed in the role of video journalist, written articles and treatments for broadcast television, and produced, written and directed videos and documentaries for corporate clients. EJ currently owns and operates JETZAK, a socially conscious media production company that produces media content and campaigns for community-based organisations and services.