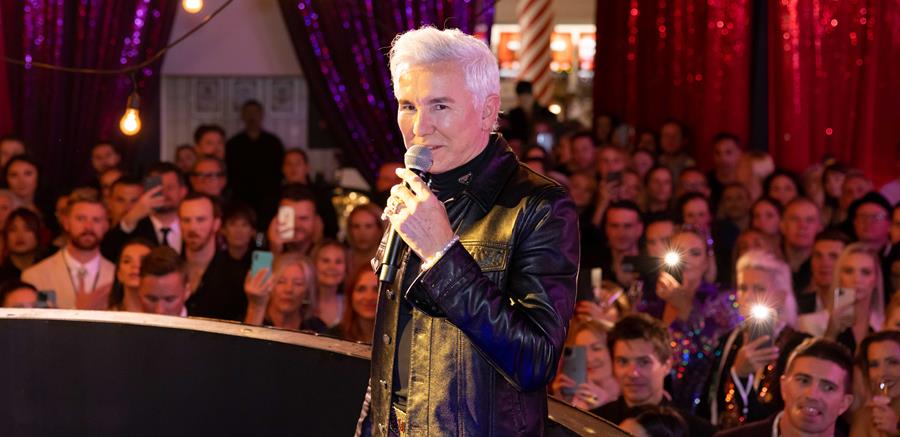 ---
Renowned Australian film director Baz Luhrmann (Elvis, The Great Gatsby, Moulin Rouge!, Romeo + Juliet) will bring his latest project Faraway Downs to Queensland for post-production services and visual effects.
Faraway Downs, a production with The Walt Disney Company's 20th Television for Hulu, is supported by the Queensland Government through Screen Queensland's Post-Production, Digital and Visual Effects (PDV) Incentive as well as the Screen NSW PDV rebate, to re-cut and re-imagine Luhrmann's iconic 2008 blockbuster Australia into six chapters.
Post-production on this extended director's cut of the movie will inject approximately $600,000 into the state, engaging Brisbane-based post-production studios The Post Lounge and Resin – both of which also worked on Luhrmann's upcoming movie Elvis.
Queensland Premier Annastacia Palaszczuk said the announcement is thrilling news for the local screen industry in the lead-up to the June 23 release of Elvis, which filmed at Village Roadshow Studios on the Gold Coast with support from Screen Queensland's Production Attraction Strategy.
"I'm proud to say Faraway Downs is repeat business from Baz's production team and testament to the skill of our local screen industry on a global level," said the Premier.
"Australia was partly filmed in Bowen in the Whitsunday region, so I sincerely thank Baz Luhrmann and 20th Television, for bringing the production back to Queensland to complete what promises to be a stunning, bingeable watch on Hulu in the U.S. and Disney+ in Australia and internationally.
"Faraway Downs is just one of many post-production projects secured since the beginning of the financial year, estimated to collectively inject approximately $18.3 million into the local economy," the Premier added.
Screen Queensland CEO Kylie Munnich said that a significant increase to the PDV Incentive, introduced at the start of the financial year, has resulted in a much greater influx of post-production work into the state.
"Now with a 15% rebate for productions that spend a minimum $250,000 in the state, we offer the most competitive PDV incentive on the east coast of Australia, significantly boosting our local sector," said Ms Munnich.
"Along with this, our post-production work in Queensland extends to supporting traineeships in the sector, including our latest initiative to fund five, year-long placements within Queensland PDV companies."
In other local screen industry news, Disney+ sci-fi series Nautilus continues production at Village Roadshow Studios and Season 2 of Tim Minchin's Foxtel series Upright wrapped recently, having filmed across South-East Queensland.
Two series which took advantage of the Gold Coast's stunning beaches – Fremantle Australia's teen series Rock Island Mysteries and U.S. drama The Wilds Season 2 – are on screen now on 10 Shake and Amazon Prime Video respectively.
Observational documentary series Gem Hunters Down Under by Brisbane's WildBear Entertainment premieres tonight on 7mate, transporting audiences to The Gemfields of Central Queensland, and into the world of passionate sapphire hunters.
Lovers of wine and romantic comedies can watch Netflix's A Perfect Pairing by Brisbane's Hoodlum Entertainment on the streaming giant, while sci-fi fans can catch Chris Hemsworth's latest sci-fi action feature film Spiderhead (filmed on the Gold Coast) on Netflix from 17 June.