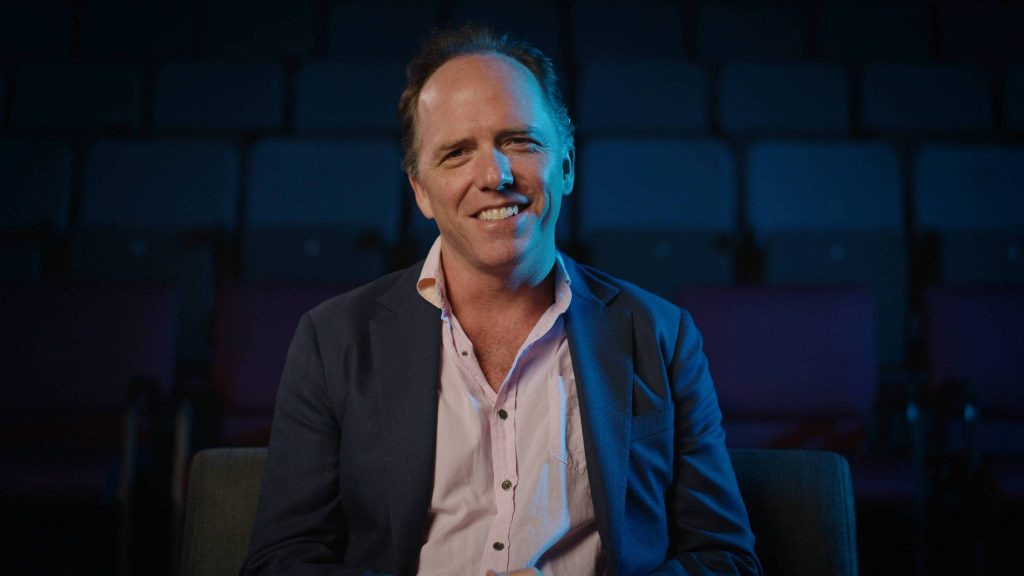 APPLICATIONS OPENED 28 JANUARY 5PM

APPLICATIONS CLOSED 26 February 5PM
---
Screen Queensland has partnered with US showrunner Bradford Winters (The Sinner, The Americans, Berlin Station) to offer an exclusive development experience for the next generation of head writers and showrunners in Queensland.
Up to five Queensland writers or writing teams will be supported to develop returnable premium drama series concepts through an intensive writers' room where they will gain valuable insights into the US showrunning model; break their series concepts; develop their series' mini-bibles; and workshop their pitch.
At the end of the Lab, writers will pitch their projects to a panel of Australian broadcasters.
At least one of the participants will be selected to showrun a room of writers under Bradford Winters' guidance. In this five day writers' room, the chosen showrunner will take their project to the next level – including beating out a series arc, plotting their pilot script, and developing a detailed series bible.
They will also be supported to write the pilot episode of their series.
The project will then be pitched back into market. If a broadcaster picks up the series, Screen Queensland will co-finance development of the project with the broadcaster.
---
BIOGRAPHY: Bradford Winters
Bradford Winters is an American showrunner who started his career as writer on the iconic HBO prison drama Oz and has since written and produced many highly acclaimed and widely loved series including The Sinner, Berlin Station and The Americans. Bradford has recently been in Melbourne to collaborate with Tony Ayres Productions, Matchbox Pictures and Heyday Television as the Executive Producer on the much anticipated mystery series Clickbait for Netflix.
---
KEY DATES

PLEASE NOTE: Dates and locations TBC

---

28 January, 2-4pm
BEMAC | 102 Main St, Kangaroo Point

A free live event, In-conversation event with Bradford Winters.
THIS EVENT HAS CLOSED.

---

28 January
Applications open. Register above to be notified by email when applications open.

---

26 February
Applications close at 5pm (AEST).

---

Mid-late March
Five writers will take part in a five-day intensive Lab in Brisbane with Bradford Winters where they will break their stories, and further develop their mini-bibles and series pitch.

---

March/April
The writers will meet one-on-one with Bradford Winters for feedback on their pitch and mini-bible.


---

April
The writers will pitch their concepts to broadcasters and Bradford Winters who, alongside Screen Queensland, will select at least one project to move into further development on their pilot script.

---

April
Bradford will work with the successful showrunner to curate a five day writers' room, the outcomes of which will include a detailed series bible including a logline, one page synopsis, episode breakdowns, character descriptions, an overview of the first season, and a summary of further season arcs.

---

May-June
The successful writer will write the pilot script with consultation from Bradford Winters throughout.


WHO CAN APPLY

The Lab is best suited to mid-career writers or writing teams who wish to purse a showrunning career.

Preference will be given to applicants who have at least one (1) screenwriting credit on a feature film or television series, or who can demonstrate industry recognition from respected film festivals or competitions (eg: winner of The Monte Miller Award, or an award nomination at Webfest Berlin).

Applicants must also be able to demonstrate that they:

Own the rights to their scripted television series concept and any underlying materials;
Can participate in the Lab across the key dates outlined above;
Are Australian residents who have lived in Queensland for at least six months prior to their application;
Meet all the other eligibility criteria outlined in the Screen Queensland Terms of Trade and the application form.

It is important that your team of key creatives authentically represent the story and characters in your application. If your story includes content or characters from an under-represented background, e.g. Aboriginal and Torres Strait Islander people; culturally and linguistically diverse people; people with a disability; female; non-binary; or LGBTQIA+ people, then at least one of the three key creative roles (writer, director, producer) must be held by a person who is representative of that diversity.

If this project is an Aboriginal or Torres Strait Islander story, some or all intellectual property must be owned by members of this community and at least two of the three key creative roles must be held by Aboriginal and Torres Strait Islander talent. If the producer role is not held by an Indigenous person then an early career Indigenous producer attachment must be brought onto the project.

If you are unsure about what this means for your project, please contact Screen Queensland 07 3248 0500 or content@screenqld.com.au
PREPARING YOUR APPLICATION

Each writer / writing team can only submit one project.

You will need to submit an application form by 5pm (AEST) on the 26th February 2021 via https://screenqueensland.smartygrants.com.au/

Your application must include:

Project Files

· A One-Pager, which should include your series logline and synopsis;

· A Pitch Document or Mini-Bible for your series (max 5 pages), which would usually include:

Your series logline and synopsis;
Character breakdowns for key characters (a short paragraph for each);
Short summaries of first season episodes (a few sentences for episode);
An overview of the first season's arc, plus a short summary of further seasons;
And should also address format; tone and style; themes; audience and potential market; approx. production budget; and the creative team.

· A pilot script if available, otherwise a screenwriting sample in the same genre as your series. (Please note that only the first twenty (20) pages of your pilot script or screenwriting sample will be assessed.); and

· If your project is based on existing IP, please also include details and links. Examples of existing IP could be a book for which you have the rights, a produced short film, or a completed web series.

Writers statement (max 250 words)

Outline why you should attend the Lab. The statement should speak to the outcomes you expect to achieve, other projects on your slate, your greater career plans, any future meetings & markets you will be attending, or any partnerships and collaborations you are involved with.

One-Page Creative Development Plan

The plan should clearly address the next steps in development and what you think the project needs in context with its intended audience and marketplace, and the relevance or the 'why now' of the project.

Marketplace Interest or Attachment

Any documentation that demonstrates marketplace interest. This can include any producer attachment, option agreement, shopping agreement, IP agreement or industry marketplace interest in the project. (Please note that it is not a requirement that your project has current market interest.)

The Team

The CV, Bio, and Headshot of the applicant or applicant team, as well as any other key creative attached to the project.

How do I apply?

Read through these guidelines;
Contact the Content Team at Screen Queensland if you have any questions or would like to discuss your application (07) 3248 0500 / content@screenqld.com.au
Apply online at https://screenqueensland.smartygrants.com.au/. Applications open on January 28th 2021 and close at 5pm AEST on 26th February 2021.
An automated application email will be sent to you within 30 minutes as confirmation that Screen Queensland has received your application. It is the applicant's responsibility to contact Screen Queensland if you do not receive an application receipt email. Incomplete, ineligible or late applications will not be assessed.
We will aim to let you know the outcome of your application (4) weeks from the closing date. During that time, you may be asked to provide further information or participate in an interview with Screen Queensland.
Due to the volume of applications, individual feedback will not be available for unsuccessful applicants.
WHAT SQ IS LOOKING FOR

When putting your application together, please consider the criteria upon which Screen Queensland will assess your project:

Quality of the Project and Materials

Is it a compelling drama series concept, and is the story well told?
Does it demonstrate the writer's unique storytelling voice?
Does the story engine have potential for more than one season, and is the episode format defined?
Will the story excite its intended audience and attract market interest?
Does the project have the potential to be locally made, but also resonate with international audiences?

Track Record

Does the applicant have a good reputation for delivering what they say they will, and do they have the skills to make it happen?

Career Progression and Impact

Will development of this project impact the career of the applicant?
What positive impact will the project have on the Queensland screen sector?