MEDIA RELEASE
13 May 2021
For Immediate Release
---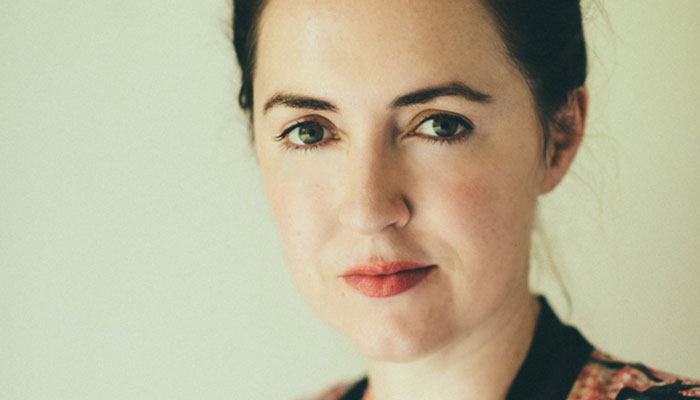 Screen Queensland has selected Brisbane-based writer, producer and director Clare Sladden to run an in-person writers' room from 24 May to develop her TV drama series Pathological, under the expert guidance of renowned U.S. showrunner Bradford Winters (The Sinner, The Americans, Berlin Station). 
This writers' room opportunity is the prized final component of the Bradford Winters Series Lab, which was facilitated in-person by Winters in March at Screen Queensland's Brisbane headquarters.
Five participants were selected for the week-long lab, which concluded with participants pitching to Netflix, STAN or SBS executives for feedback.
Sladden's series Pathological, follows the story of Claudia, a ruthless, sociopathic lawyer who, after the removal of a brain tumor, acquires a new sense of empathy and must navigate a dangerous corporate conspiracy to protect a teenage runaway from a contract kill Claudia orchestrated previously.
With guidance from Winters, Sladden will now assemble a five-day writers' room to apply feedback from the pitch experience and create a pilot script and series bible to present to market.

Screen Queensland Chief Creative Officer Jo Dillon described Sladden's series as an "outstanding project for further development".
"Pathological is an absorbing, original story with fantastic potential to appeal to a global audience hungry for premium, binge-able drama with a strong female protagonist.
"Partnering with Bradford Winters for this initiative is a great example of Screen Queensland's commitment to opening doors for Queensland writing talent. It's an opportunity to create impactful, returnable drama series that can cut through and win audiences here in Australia and overseas with the backing of practical support from world-class industry leaders," Ms Dillon said.
Winters, who is currently Executive Producer of the Netflix series Clickbait (filming in Melbourne) congratulated Ms Sladden together with other Lab participants Johnny Moubarak, Rachael S. Morgan, David Peterson and Meg O'Connell. 
 
"I'm grateful to all five participants in the series lab for their individual diligence and collective goodwill to help each other maximise the potential of every project that we workshopped. The creative ingenuity and spirit of generosity were exemplary," said Mr Winters.  
"I'm delighted with the choice of Clare Sladden who came to the program highly prepared and no less inspired. In Pathological, Clare has combined a high-concept psychological thriller with a female-forward character drama that hits a very sweet spot in today's industry.
"I look forward to working with Clare and the writers chosen to make the most of our week-long writers' room together," he said.
Sladden, whose most recent credits include upcoming STAN Original series Eden and the SQ-supported Audible podcast The Winding Road, starring Noni Hazlehurst, said she was excited to commence the writers' room with Winters.
"Over the course of the lab, Brad's skill and experience, combined with the generosity and openness of the other participants meant all of our projects saw significant development, which was such a brilliant outcome for all involved," said Ms Sladden.
"I'm enormously grateful and very humbled to have been chosen by Screen Queensland to further collaborate with Bradford in this writers' room, which will contribute to the elevation of the project, and will allow us to prepare for future opportunities in a thorough and meaningful way," she said.
If a broadcaster picks up the series, Screen Queensland has committed to co-financing its development. For more information about Screen Queensland initiatives visit screenqueensland.com.au
-ENDS-
Media Contact
media@screenqld.com.au
(Please note, this contact is for journalist enquiries. For other enquiries, please email screenqld@screenqld.com.au