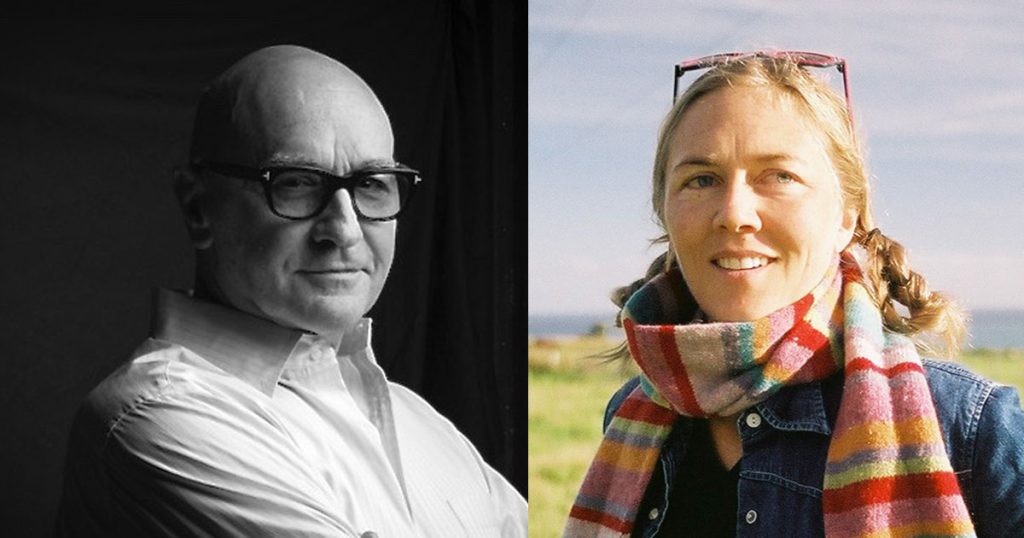 THIS INITIATIVE IN CLOSED
Creative Consultations ran for 8 rounds from April 2020 – January 2021.

---
---
We offered fully subsidised online consultations with local experts for Queensland writers/creators with scripted and factual film, television and online projects in development.
Now more than ever, it is critical for Queensland creatives to continue developing strong, global stories for feature film, broadcast and online audiences.
SQ Creative Consultations brought together leading storytelling experts to help you develop your project to a point where it can attach market partners and move forward to production.
---
RECIPIENTS

ROUND 1

Consultant: Anthony Mullins

Peter Burton
Just A Bush Nurse
Broadcast Series, 3 x 60mins

Nathan Lawson
In The March Sky
Feature Film

Seeding Time Pictures
The Boob Issue
Feature Film

Martha Goddard
All Our Eggs
Webseries, 30 x 1-3mins

---

Consultant: Meg O'Connell

Britt Kynde
Fledgling
Broadcast Series, 6 x 25mins

Sean Lynch
Magpie and the Pigeon
Broadcast Series, 8 x 30 mins

---

Consultant: Joe Brumm

Nicholas O'Hara-Boyd
Piper
Broadcast Series, 6x 30min

Karolina Berkell-Kirk, Adam Kirk, Evelyn Saunders
A Patch from Scratch
Broadcast Series, 20 x 7mins

---

Consultant: Beatrix Christian
Ellen Shanley
The Longest Day
Broadcast Series, 6 x 60mins

---

Consultant: Stephen M. Irwin

Joseph Taylor
A Boy, An Elephant and The Long White Cloud
Feature Film

Harry Sabulis
Writer's Block
Broadcast Series, 8 x 30mins

Piera Forde
Vanguard
Broadcast Series, 8 x 50mins

Jason Reed
Tell Me Where It Is
Feature Film

---

Consultant: Jude Troy

Moya Baldry
That Friend!
Feature Film

Siobhan Mulready
X-Programmed
Broadcast Series, 8x60mins

Angus Kirby
Das Booty
Webseries, 5 x 15mins
 

ROUND 2

Consultant: Shayne Armstrong

Nico Hinze
Alpha
Feature Film

Josh Reid
Murder in the Mangroves
Feature Film

Sallyanne Ryan
Kandanga
Feature Film

Daniel Weaver
Legend
Feature Film

---

Consultant: Veronica Fury

Seeding Time Pictures
Triple Effect – Who Cares for the Carers?
Feature Film

Luke Graham
Sharko
Feature Film

Hannah Fitzpatrick
The Final Bid
Broadcast Series, 6 x 30 mins

---

Consultant: Alice Willison

Rachael Baskerville
Death in the Afternoon
Broadcast Series, 10 x 25 mins

Red Empire Productions
INTERFACE
Broadcast Series, 10 x 50 mins

---

Consultant: Leigh McGrath

Clare Sladden
Sediment
Broadcast Series, 8 x 60 mins

Aaron Ducker
Only Women Bleed
Feature Film

Matthew Corry
The Greater Good
Broadcast Series, 10 x 60 mins

Adam Webb
8 Rules to Win at Life
Broadcast Series, 8 x 60 mins

ROUND 3

Consultant: Wooden Horse

Lauren Rouse
Harvest
Broadcast Series, 6 x 60 mins

Priscilla Bonnet
I Am The Other Woman
Broadcast Series, 8 x 30 mins

Elise Lamb
Rocking Out
Broadcast Series, 6 x 60 mins

Jennifer Lewis
I Don't Belong Here!
Broadcast Series, 6 x 30 mins

---

Consultant: Nicole Stark

2Bit Studios
Planetation
Open World Sandbox Game

Ardacious
Ardent Roleplay
RPG

Consultant: Dena Curtis

Boyd Quakawoot
Aunty Phil and Uncle Dorothea
Broadcast Series, 6 x 23 mins

Emily Murphy
A-Wuwarlu
Broadcast Series, 4 x 6 mins

Toan Nguyen
Little by Little
Broadcast Series, 8 x 50 mins

Kaylene Butler
Mugga Mugga
Broadcast Documentary + XR element

---

Consultant: Rosie Lourde

Johnathan Burns
Virtual
Broadcast Series, 10 x 35 mins

Tanya Modini
Disquiet
Broadcast Series, 8 x 30 mins

Joanne Tindale
Old People Can't Outrun Zombies
Web Series, 6 x 10 mins
 

ROUND 4

Consultant: Amanda Crittenden

Christopher Amos
Dancing Queens
Feature Film

Vicki Englund
Oleander
Broadcast Series, 6 x 60 mins

Annelies Kavan
Retreat
Broadcast Series, 6 x 60 mins

Lucy Shand
Last Call
Broadcast Series, 10 x 60 mins

---

Consultant: Vivienne Walshe

Samuel Keene
Close to Home
Feature Film

Dave Beamish
Stuck Home Syndrome
Broadcast Series, 8 x 30 mins

---

Consultant: Steven Oliver

Alexander Matha
Pickett
Web Series, 6 x 10 mins

Martin Ingle
F Off We're Full
Web Series, 4 x 15 mins
 

ROUND 5

Consultant: Giula Sandler

Ben Glass
The Haunted
Broadcast Series, 10 x 60 mins

Sam Price
Rough Cut
Feature Film

---

Consultant: Maeva Gatineau

Matthew Power
Little Bird
Feature Film

Linda Clark
Highway 31
Feature Film

Emma Rozanski
The Cowboy
Feature Film

Criss Gidas
Tag, You're It
Feature Film

---

Consultant: Tim Ferguson

Philip Huber
Watch Out for Dropbears!
Feature Film

Pearce Hoskinson
South of Nowhere
Feature Film

Lisa Rufus
[insert your town here]
Feature Film

---

Consultant: Benjamin Law

Liam Burke
Model Citizens
Broadcast Series, 8 x 25 mins

Hannah Fulton
Ace
Web Series, 6 x 20 mins

Cameron Hurry
Christian in the Closet
Broadcast Series, 6 x 30 mins

Annisa Belonogoff
Not Russian Anywhere
Web Series, 6 x 10 mins

ROUND 6

Consultant: Sophia Zachariou

Carmel Joyce Charlson
Blind Faith
Broadcast Series, 6 x 60 mins

Rebecca Belfield-Kennedy & Josephine Moon
The Gift of Life
Broadcast Series, 6 x 60 mins

Sharka Bosakova
The Little Girl with the Red Umbrella
Web Series, 10 x 5 mins

Bob Dobson
Best of All Worlds
Broadcast Series, 8 x 45 mins

---

Consultant: Lisa Duff

Kym Melzer
Tales of the Makers
Broadcast Series, 6 x 30 mins

Des Power
The Shed
Feature Film

Byron Struck
Emissaries
Feature Film

---

Consultant: Paul Walton

Troy Spacie
The Score's Easy
Broadcast Series, 6 x 60 mins

Tianna Roberts
College Row
Broadcast Series, 10 x 60 mins

Arielle Cartwright
The Importance of Suffering
Feature Film

Tim Marshall & Luke Tierney
Flat Earthers
Broadcast Series, 8 x 30 mins

ROUND 7

Consultant: Stephen M. Irwin

Melanie Hayward
Above and Beyond
Broadcast Series, 6 x 22 mins

Daniel Thone
mArk
Broadcast Series, 10 x 60 mins

Mirii Dynevor
Mitta
Feature Film

Consultant: Maeva Gatineau

William Preedy
The Fifth Ape
Feature Film

Susan Webster
Miss Showgirl
Feature Film

Fiona Westwell
Numbers Game
Feature Film

Frances Rouse
The Fourth Beginning
Feature Film
---
Guidelines
What level of consultation is available?

If you have completed a draft feature film screenplay or series pilot, or completed a factual bible and sizzle, you will receive notes from an expert as well as a one hour telephone consultation to debrief.

If you have completed a scripted/factual series bible or scripted/feature film treatment, you will receive a one-hour telephone consultation to discuss your project.

While each expert will have their own method of analysis and tailored advice, you can expect to receive feedback on the strengths of your projects and ways that it can improve, including examining your concept, story, structure, characters, dialogue, tone and audience. You will walk away with a clear path forward for your project.

---
How will projects be chosen?

Your submissions will be shared with your chosen expert who will determine the projects they will provide feedback on. Be sure that your logline and one-paragraph synopsis are in the best shape possible as this will be the first thing the experts read.

We expect around 8-10 projects to receive consultation per month.
Who are the experts?

Experts will be announced as each new round opens (multiple rounds will open throughout the 2019-2020 financial year.) You can read about their experience and expertise in their bios below.
What if there aren't any experts with experience in the format/genre I'm working on?

SQ Creative Consultations will continue running on a monthly basis this year, so if you don't currently see someone with the exact expertise you are looking for, you might like to hold off for a later round. You can also email us at content@screenqld.com.au to let us know what kind of expertise you are looking for so we can work this into upcoming rounds if there is strong demand.
Who can apply?

Queensland-based writers/creators (teams may apply) that are actively developing a scripted or factual feature film, television or online series.

For full eligibility criteria, please refer to our Terms of Trade.

The more work you've done in developing your creative materials, the more you will get out of the consultation. Ideally, we'd like to see completed draft screenplays or pilot scripts submitted but at a minimum you must have a draft series bible or feature film treatment. SQ Creative Consultations will continue to open for submissions throughout the year so if you don't have something ready to submit now, you will have time to prepare for a submission later in the year

In the spirit of supporting as many writers and creative teams as possible, applicants will only be eligible to receive a consultation once in a calendar year.

We encourage applications from Queenslanders who identify as Aboriginal and/or Torres Strait Islander.

Applications from people who are culturally and linguistically diverse, disabled, LGBTQI+, or who live in regional and remote Queensland, are also welcomed.
How do I apply?

Submit an application via this link:

.

https://screenqueensland.smartygrants.com.au/creativeconsultations8

Include your project's:

Essential project information: title; format (e.g. feature film, broadcast series, webseries); runtime (e.g. 90min, 6 x 1hr, 10 x 10min); genre; target audience; current stage of development (e.g. draft screenplay, bible)
Logline
One-Paragraph Synopsis
For Scripted Series:

Pilot script (if written); and/or

For Scripted Feature film:

Screenplay (if written); and/or

Treatment & writing sample

For Factual, upload:

Bible; and/or
Treatment; and/or
Sizzle Reel; and/or
Trailer

Please let us know if you don't get a confirmation email sent to you after submitting your application by calling 07 3248 0500 or emailing content@screenqld.com.au

If your project is selected, you should hear back within a few weeks of the round closing.
What if I'm not successful?

While we anticipate high demand for this program, you should be assured that even if you are not selected by an expert, there are a large range of upcoming talent development opportunities from SQ that will be useful as you develop your project. You can keep abreast of new opportunities on our social media or by subscribing to our enewsletter.
---
Expert Consultants
If you are a leader in your area of screen storytelling, a Queenslander, and interested in becoming an expert for future rounds, we'd love to hear from you – please email content@screenqld.com.au
ROUND EIGHT EXPERTS

Chris Brown – Pictures in Paradise

Chris Brown has been an Independent Film Producer since 1983. Born in the UK. He is now an Australian national. Chris lives and works between Australia, UK, Los Angeles and New York

He produced Company of Wolves (BAFTA nominate), Mona Lisa (BAFTA and 2 Golden Globes Awards plus Nomination for an Oscar), Absolute Beginners (David Bowie, Sade, Ray Davis),

Brown also ran the Comic Strip Film Company and Won the gold Rose of Montreaux and the UK TV Critics Award for his film The Strike.

In 2008 Brown Produced The Proposition Starring Guy Pearce, Danny Houston, John Hurt and Emily Watson (Winner of the Gucci Award at Venice & Winner IF Best Film Award Australia),

In 2004 Chris won Independent Producer of the Year from the Australian Screen Producers Association for his contribution to the Australian Film

2008 he produced Daybreakers, starring Ethan Hawke, Willem Dafoe and Sam Neill Released in the US on 2,700 screens Distributed by Lionsgate Films and taking $65 million dollars worldwide.

In 2011 Brown Executive Produced Bait 3D the first 3D action movie in Australia and the first Singaporean Coproduction with Australia. The film went onto be the 15th biggest opening in China for a foreign film of all time.

In 2013 Brown Produced The Railway Man directed by Jonathan Teplitzky and Starring Colin Firth, Nicole Kidman, Stellan Skarsgârd, Jeremy Irvine and Hiroyuki Sanada. For Lionsgate Films and The Weinstein Company. The film won both the Screen Producers award for Best Film and The Australian Exhibitors Award for Highest Grossing Australian film

2015 Brown completed Misconduct, as Executive Producer. starring Al Pacino, Anthony Hopkins, Josh Duhamel , Alice Eve, Malin Akerman and Byung – Hun Lee in New Orleans.

2016 Brown completed The Hitman's Bodyguard Starring Ryan Reynolds and Samuel L Jackson, Gary Oldman and Salma Hayek as Lionsgate Production Executive. The film was released wide in the US in August 2016 and was number 1 at the US Box Office for three weeks

2019 Brown completed a feature documentary, SLIM & I about Joy McKean Slim Dusty's wife Directed by Kriv Stenders ( Red Dog, Danger Close) for Universal Films, Starring Tracey Chambers, Paul Kelly , Troy Casar Daley And Keith Urban the film was released wide in Australia in September 2020 and was the highest opening for a Feature Doc for 2020.

Brita McVeigh

Brita McVeigh works as a story consultant, acting coach and directing coach. She has contributed to the development and production of more than 250 feature film, short film, television and theatre projects in New Zealand, Australia, the United States and the UK.

Brita began consulting as a collaborator with Taika Waititi on EAGLE VS SHARK and BOY. Recent projects include Liz Watts and Mirrah Foulkes' RUNAWAY and Mirrah's JUDY AND PUNCH, Cate Shortland's THE MONARO, Kath Shelper and Warwick Thornton's THE FATHER AND THE SON, Nash Edgerton, Michelle Bennett and Scott Ryan's MR INBETWEEN for FX USA and Kath Shelper and Mia Wasikowska's WHAT'S WRONG WITH THE WOMEN.

Brita is an advisory board member of Story Camp Aotearoa, New Zealand's five-day residential screenwriting Lab working alongside mentors such as Jane Campion, Gyula Gazdag and Joan Tewkesbury. Brita is a regular guest teacher at AFTRS in Sydney, and at Toi Whakaari, New Zealand's National Drama School in Wellington.
ROUND SEVEN EXPERTS

Stephen M. Irwin

Stephen is a screenwriter and novelist.

His acclaimed supernatural novels The Dead Path and The Broken Ones were published internationally and are both optioned for adaptation to the screen.

Stephen was creator and writer of Australian crime drama series Secrets & Lies, made originally for Network Ten and remade in the USA for ABC.

He wrote feature Australia Day (Foxtel), miniseries Wake in Fright (Network Ten), was head writer on Tidelands (Netflix), and is co-creator and head writer of crime drama Harrow (ABC), starring Ioan Gruffudd.

Stephen lives in Brisbane with his two children and keyboard-loving cat.

Maeva Gatineau

Maeva Gatineau started her career in the film industry in 1997 at Miramax Films. She went on to be Co-Head of Worldwide Acquisitions and Co-Productions for The Weinstein Co working on such films as Shakespeare in Love, Amélie, The Artist, King's Speech, Kill Bill and Philomena. Maeva is also an independent producer through her company Salammbo Films. She relocated to Australia in 2014 to head production and development at Hopscotch Features. There, she developed a diverse slate of projects including a biopic of Lee Miller with Kate Winslet attached, an adaptation of the Ruin by Dervla MacTiernan, as well as several high concept TV series.
ROUND SIX EXPERTS

Jon Casimir

After a stint as CEO of Legacy Media, which produced two successful seasons of Andrew Denton's Interview for Seven, Jon Casimir joined Guesswork Television as Managing Director in 2020. Jon is best known as the co-creator of multi-award winning ABC programs Gruen and You Can't Ask That. From 2014-2017 he was the Head of Entertainment at ABC TV. During that time he commissioned new programs including The Weekly, Luke Warm Sex, Hard Quiz, Dream Gardens, The House with Annabel Crabb, Growing Up Gracefully, Whovians, Shortcuts To Glory, Sammy J's Playground Politics, When I Get A Minute, Fancy Boy, Wham Bam Thank You Ma'am and When TV Was Awesome. Prior to the ABC , he worked at Zapruder's/CJZ on Enough Rope With Andrew Denton, Hungry Beast, Randling, Elders, The Joy Of Sets, Can Of Worms and Reality Check. Jon's career began in print journalism at music magazine RAM. He spent 17 years as a writer and editor at the Sydney Morning Herald where he was, among other things, instrumental in the creation of the smh.com.au news site. He has written four books and edited six others.

Lisa Duff

Lisa Duff's feature film credits include producer of Last Train to Freo and Last Cab to Darwin starring Michael Caton and the Academy Award® nominated Jacki Weaver. Lisa was also the producer of Unindian, starring Brett Lee and Tannishtha Chatterjee.

Lisa's documentary credits include the critically acclaimed Sexing the Label which screened on SBS and theatrically and The Future Makers for Discovery Channel which featured Australians leading the way in the international sustainable energy arena.

Lisa worked as a Senior Production Investment Manager at Screen Australia from 2015 – 2020 working across documentary, feature film and TV drama.

Paul Walton

Paul Walton started life in the UK as a child actor but soon realized just turning up wasn't enough, you had to have acting talent too! With this in mind, Paul moved to the other side of the camera and found his true calling – seeing the potential in ideas and working with talent to bring their projects to life.

Paul is a passionate producer, loves creative people, and relishes the chance to challenge traditional creative parameters. He has a large list of credits that span over thirty years working in feature films, sketch comedy, television drama, narrative TV comedy, light entertainment, live television and news. Paul has a keen eye for discovering remarkable talent and ideas. It is this journey of discovery which stimulates his desire to push boundaries and challenge the status quo in order to embrace the rapidly evolving and disruptive current creative boom.

In Australia, Paul is best known for his work at Princess Pictures, where he was a partner and producer for a number of years. Paul's relationship with Princess started on their debut feature film I Love You Too and his wide ranging Princess credits include It's A Date seasons 1 & 2, Open Slather, The Divorce, I Love You Too, The Slot, Superwog Season 1, Koala Man, The Drop Off, Wine and Stand Up @ Bella Union. In his time at Princess, Paul also built a reputation for creating work with online comedy creators, clocking up over 100 million views across a number of original videos.

Paul recently left Princess Pictures to set up 720 Creative with fellow producer Karla Burt, a home for creative talent and remarkable ideas. Paul recently produced and directed Tanya Hennessey Gets a Real Job for IGTV and Executive produced Strait To The Plate for Lone Star productions, cementing a strong working relationship with the exciting FNQ based production company.

Paul's wider commitment to the industry goes beyond just making shows. He is an independent

mentor for emerging creators, actors and producers in Australia and around the globe, as well as being a member of Seth Godin's coaching team for the AltMBA.

His previously held position on the board of Media Ring and work with disability production company A2K Media illustrates Paul's commitment to diversity, equity and inclusion across all levels of the media industry.

Sophia Zachariou

Sophia joined Bunya Productions in 2019 as CEO. Previously as Screen NSW Director of Screen Investment, Engagement and Attraction, Sophia led the screen program across NSW and oversaw the commissioning of award-winning productions such as Warwick Thornton's, Sweet Country, Rachel Perkins' Mystery Road, Nash Edgerton's Mr Inbetween, Bruce Beresford's Ladies in Black and Jeffrey Walker's Riot.

Sophia was the leading creative force behind many of the successful TV Drama initiatives that Screen NSW implemented, including #shedirects, with Rachel Griffiths, Leah Purcell and Rachel Perkins, with the aim to increase female TV drama directors, "Cli-Fi" climate-change science fiction, a screen development program with ABC Fiction and the Amplifier Feature Film Fund which developed feature projects from writers and directors such as; Luke Davies, Jen Peedom and Kate Mulvaney.

Sophia is also a passionate advocate for the emerging sector and has championed many emerging creative voices from under-represented groups during her entire career at SBS, ABC and Screen NSW.

Prior to joining Screen NSW, Sophia as Deputy Head of Entertainment at ABC TV and commissioned and Executive Produced over 35 award-winning television titles, including Gruen, The Chaser, Kitchen Cabinet, Shaun Micallef's Mad As Hell, Elegant Gentleman's Guide to Knifefighting, The Checkout and Judith Lucy's Spiritual Journey. In 2013 she created the inaugural Fresh Blood series which went on to launch the careers of comedy teams such as; Skitbox, Fancy Boy and Aunty Donna.
ROUND FIVE EXPERTS

Benjamin Law

Benjamin Law is an Australian writer and broadcaster.

He's the author of The Family Law (2010), Gaysia: Adventures in the Queer East (2012), the Quarterly Essay Moral Panic 101 (2017), and editor of Growing Up Queer in Australia (2019). Benjamin created and co-wrote three seasons of the award-winning SBS TV series The Family Law, based on his memoir, and his sold-out debut play Torch the Place (Melbourne Theatre Company) ran February–March 2020. In 2019, he was named one of the Asian-Australian Leadership Summit's (AALS) 40 Under 40 Most Influential Asian-Australians (winning the Arts, Culture & Sport category) and one of Harper's Bazaar's Visionary Men. He has a PhD in creative writing and cultural studies from the Queensland University of Technology (QUT).

Every week, Benjamin co-hosts ABC RN's weekly national pop culture show Stop Everything and interviews public figures for Good Weekend. He also co-hosts online startup and tech TV show That Startup Show, and you can catch him on TV shows like Q&A (ABC), The Drum (ABC), The Project (Ten), Filthy Rich and Homeless (SBS) and the ABC's two-part ABC feature documentary on Chinese-Australian history, Waltzing the Dragon. He has also written for over 50 publications in Australia and beyond—including the Monthly, frankie, Guardian, Monocle and Australian Financial Review.

Benjamin is based in Sydney. He is co-chair of the Screen Diversity and Inclusion Network, board member of Story Factory and Sydney Festival, and ambassador for Plan Australia, Bridge for Asylum Seekers and the Pinnacle Foundation.

Tim Ferguson

Tim Ferguson is one of Australia's most accomplished comedians.

He has battled Multiple Sclerosis (MS) for 30 years, but it won't get in his way!

He wrote and directed the comedy movie SPIN OUT [Sony Pictures, 2016] tours the world with comedy trio the Doug Anthony All Stars [DAAS] and has written bestselling novels, comedy manuals, and live shows.

His comedy group DAAS won the Edinburgh Festival's biggest award 'Spirit Of The Fringe Award' in 2016. DAAS perform to sell-out crowds worldwide.

Tim writes, directs and produces sitcoms, movies, entertainment TV and live comedy shows.

He's the hardest-working person in Australian showbiz!

Maeva Gatineau

Maeva Gatineau started her career in the film industry in 1997 at Miramax Films. She went on to be Co-Head of Worldwide Acquisitions and Co-Productions for The Weinstein Co working on such films as Shakespeare in Love, Amélie, The Artist, King's Speech, Kill Bill and Philomena. Maeva is also an independent producer through her company Salammbo Films. She relocated to Australia in 2014 to head production and development at Hopscotch Features. There, she developed a diverse slate of projects including a biopic of Lee Miller with Kate Winslet attached, an adaptation of the Ruin by Dervla MacTiernan, as well as several high concept TV series.

Giulia Sandler

Giula is an experienced screenwriter developing projects internationally with the BBC, AMC and Apple+ US. Her taste in genres ranges from relationship drama to high concept science fiction, or better yet a mixture of the two. Giula has written two episodes for the ITV true crime series White House Farm and an episode of Bloom, Season 2 (Stan). She wrote for all three seasons of Glitch (ABC/Netflix) as well as Foxtel's A Place To Call Home and the Blackfella/Werner series Ready for This for the ABC. Giula Script Produced the second series of NBCU/Matchbox's Nowhere Boys, which won the 2016 International Emmy, the 2015 Logie for Most Outstanding Children's Program and the AACTA for Best Children's Series.
ROUND FOUR EXPERTS

Amanda Crittenden

Along with large-scale productions such as HBO's The Leftovers, Amanda has worked on blockbuster films; The Thin Red Line, The Matrix Reloaded & Revolutions, Jennifer Kent's The Nightingale. 

As series producer, Amanda Produced the first three seasons of Foxtel's smash-hit prison drama Wentworth. In 2019 she Produced Seven's ambitious Secret Bridesmaids' Business. 

Amanda most recently working as a Scripted Development Producer at Seven Studios from identifying projects for specific platforms, to developing story to mini bible and/or scripting stages. She is interested in the big stories with an eye on the international market. 

Steven Oliver

Steven Oliver is a descendant of the Kuku-Yalanji, Waanyi, Gangalidda, Woppaburra, Bundjalung and Biripi peoples. He was born in Cloncurry in North West Queensland and grew up in Townsville before moving to Perth to study performing arts. He has worked with numerous theatre companies and arts organisations across Australia but became notorious with the ABC hit sketch show Black Comedy as a writer/actor/associate producer.

He has starred in ABC Iview's; Tiger Cops. Wrote and hosted A Very Sexy Xmas for the ABC, was one of two recipients of the Screen Australia inaugural Blackspace Initiative that saw the creation of his premiere web series A Chance Affair. It went on to screen internationally and on domestic and international flights with Virgin Airlines and SBS on Demand. It was nominated for best web series in the LGBTIQ Australian Awards and Screen Producers Australia Awards.

He is also a published poet featuring in journals/essays such as Ora Nui, Australian Poetry Journal, Solid Air, Firefront and is a published playwright with Proppa Solid. His work, From Darkness Whence We Came featured in the 2018 National Play Festival. His poetry and comedic work has collectively garnered tens of millions of views online bringing him to the attention of Marvel Director Taika Waititi. This led to a cameo alongside Chris Hemsworth, Rachel House and Jeff Goldblum in Thor: Ragnarok.

His cabaret show Bigger & Blacker made its world premiere in July of 2019 at the Adelaide Cabaret Festival to rave reviews and was listed as an AdCabFave.  This was followed in September of the same year by another world premiere From Darkness as part of the Brisbane Festival also gaining audience and critical acclaim. In February of 2020, his 8-ep indigenous art quiz show titled Faboriginal, launched and was broadcast on NITV and SBS on Demand. He is currently working towards writing his first feature.

Stuart Page

Working in TV since 2004. Co-creator, Script producer and scriptwriter for Total Control, an ABC/Blackfella Films production and winner of the Best Series award at 2019 AACTA awards. Script producer and scriptwriter for The Secret Daughter season 2, and The Doctor Blake Mysteries seasons 1 & 2. Scriptwriter on Cleverman, Janet King, Wentworth, The Doctor Blake Mysteries, Crownies, Neighbours, Home and Away and Blue Heelers. Was a double nominee at the 2015 Australian Writers Guild Awards for scripts on The Doctor Blake Mysteries season 2 and Wentworth season 3, taking home award for Wentworth.

Vivienne Walshe

Vivienne is currently a producer and writer on the second season of Freeform's Everything's Gonna Be Okay, streaming onStan and Hulu. Vivienne is writing the anthology series called Shakespeare Now for ABC Australia, with Claire McCarthy directing. She wrote the original bio-pic of Raoul Wallenberg, called Wallenberg for Millennium Films. She has also written for Thunder Road Pictures and Arclight Films. Her play, God's Last Acre, was produced at Malthouse Theatre. Her second play, This Is Where We Live, won the Griffin Theatre award and toured through most states in Australia.  She graduated from WAAPA.  
ROUND THREE EXPERTS

Dena Curtis

Based in Brisbane, Dena is experienced in development and production with writing, directing, editing and producing credits. Throughout her career, Dena also worked at National Indigenous Television, and the Australian Broadcasting Corporation. In 2015 Dena established her production company Inkey Media.

Passionate about telling Indigenous, LGBT+ and strong female stories, Dena's directing credits include award- winning short films Hush, Jacob and Nan and a Whole Lot of Trouble. Comedy TV series, 8MMM Aboriginal Radio, documentary series', Shadow Trackers, Colour Theory Underground and Children's Television Series, Thalu.

Her producing credits include the Logie nominated Children's Television Series, Grace Beside Me, Short Films Walters Ghost and Shed and documentary, Belonging. Dena is also facilitating Screen Australia's Indigenous Producer Program, a National program aimed at developing ten emerging Indigenous Producers.

Nicole Stark

Nicole has worked in the games industry since the late 1990s. She's held senior art positions on a variety of shipped game titles with project sizes ranging from triple A console to indie mobile. She's worked on a variety of beloved IPs from Xena the Warrior Princess and Ty the Tasmanian Tiger to more recent indie successes Yonder: The Cloud Catcher Chronicles and the Bonza puzzle suite.

In 2012 Nicole co-founded her own company, Disparity Games. She is the proud owner of the inaugural ANZ Women in Games Award for Creative Inspiration for her work as co-writer, co-designer and art director on their game Ninja Pizza Girl.

Rosie Lourde

Rosie Lourde is an award winning multi-hyphenate working across digital series, TV series, VR and features, who has a passion for championing screen creators from intersectional backgrounds. Rosie was an actor/producer on the mult-award-winning digital series Starting From Now (SFN) which has amassed over 135 million views online and was also sold to broadcast in Australia. Rosie is also a writer/director on horror anthology series Deadhouse Dark which is due to world premier in official competition at CanneSeries October 2020; is a writer/director/producer of virtual reality film Breach; producer on award winning indie feature Skin Deep; and recently directed her first feature Romance on the Menu. Rosie was formerly the Investment Manager of Online Production at Screen Australia overseeing government financing of short-form digital series and narrative XR, in 2015 was selected for the prestigious Screen NSW Emerging Producer Placement as well as the Screen Producers Association Ones To Watch program and has recently joined the Screen Australia Gender Matters Taskforce.

Jude Troy and Richard Finlayson – Wooden Horse

Wooden Horse is a dynamic partnership between leading Australian entertainment industry executives Jude Troy and Richard Finlayson.

Jude Troy

Jude created Wooden Horse in 2018 after a successful seventeen-year career at global entertainment group Entertainment One (eOne) and iconic Australian film company, Hopscotch Features, where she was a partner. Working in acquisitions across film and television, she built a catalogue of titles that included the Oscar winning documentary Amy, and TV series Peaky Blinders, Catastrophe, The Inbetweeners and The Slap. Jude was also an Executive Producer on AACTA Award-winning feature documentary All This Mayhem. In launching eOne's Australian TV production arm, she co-produced The Other Guy Season 1 in partnership with Aquarius Films for Australian streamer, Stan.

Richard Finlayson

Richard has worked in television production and executive roles for over 20 years. He was the Director of Television at the ABC between 2012 and 2017, where he was responsible for commissioning hundreds of hours of ground-breaking drama and comedy, pioneering a raft of successful international co-productions including Cleverman (AMC Sundance), Glitch (NBC, Netflix), The Code (Sony) and The Adventures of Monkey Magic (Netflix). Prior to the ABC he was Chief Operating Officer at public broadcaster, SBS.
ROUND TWO EXPERTS

Shayne Armstrong

Shayne Armstrong is an award-winning Brisbane-based screenwriter. With his screenwriting partner, SP Krause, Shayne has written feature films (Acolytes, Bait 3D and Universal/Blumhouse Pictures' The Darkness), animated telemovies (Johnny Bravo Goes to Bollywood, Monster Beach, Exchange Student Zero) and children's live action and animated series for Cartoon Network, Disney XD and Network Ten. Several of their feature film and television scripts are currently in development including Theo: A Hanunting with producer Kristian Moliere (The Babadook, Wake in Fright) and Automatik (Upgrade, Midnight Special), and The Galvanist for Truant Pictures. Under the penname TJ Park, they have also released the supernatural crime novel Unbidden (Harper-Collins). They have won the John Hinde Award for Excellence in Science-Fiction Screenwriting twice as well as the AWGIE for Best Short Film.

 Shayne teaches screenwriting at QUT, Griffith Film School and University of Queensland and is a Board Member of the Australian Writers Guild.

Veronica Fury

Veronica Fury is a Queensland based Producer and Executive Producer with over 60 screen credits to her name and is an active partner in WildBear Entertainment, an established factual production company producing around 130 to 150 hours of commissioned TV series and feature documentaries every year. Veronica runs the Brisbane office. Some of her recent projects include a feature documentary for Netflix and MIFF called Iron Fists and Kung Fu Kicks and six-part documentary series, Demolition Down Under, for Network Ten and Discovery. Upcoming projects include a soon to be announced feature documentary for Universal Pictures and ABC TV; the 12-part series for BBC Scottish Vets Down Under; a 10-part series for ZDF called Just Animals 2; and MIFF-funded feature documentary called Hating Peter Tatchell.

Leigh McGrath

Leigh McGrath is an AACTA nominated producer and writer. Along with writer Stephen M Irwin, Leigh co-created, co-wrote and produced the hit ABC drama series Harrow. In 2019, he co-created the network Ten drama series, Five Bedrooms. In 2018, Leigh co-created and Executive Produced Tidelands, the first Australian Netflix original series.

 From 2011-2018, Leigh was the Head of Television at Hoodlum Productions. He produced the Kriv Stenders feature film Australia Day, Secrets & Lies for Network Ten, the ABC comedy series The Strange Calls.

Before this, Leigh worked for the BBC and script edited a variety of drama productions.

His UK credits include The Lost Christmas starring Eddie Izzard, MI High for Kudos, Me & My Monsters for Jim Henson Productions, Roy' and Combat Kids for Lime Pictures.

Leigh has also worked extensively both locally and internationally as a Script Producer and Story Editor, including ITV's long-running police drama series The Bill and the Seven Network's Home & Away.

 Leigh is also a prolific screenwriter whose credits include Winners & Losers,  Out of the Blue, Pacific Drive and Breakers.

Alice Willison

Alice Willison is a producer and founder of newly established film/tv production company Rhapsody Films. Most recently, she produced Season 2 of The Other Guy a 6x30min comedy drama series for Stan created by and starring comedian Matt Okine, which was released in 2019.

 Previously Alice was an in-house producer at Aquarius Films and worked across their entire slate of film and TV projects, which included: Academy Award and Golden Globe nominated feature Lion; Cate Shortland's psychological thriller Berlin Syndrome; Tim Winton feature adaptation Dirt Music; Stan Original series The Other Guy Season 1 and 2; and Netflix and ABC series The Unlisted.

Alice also currently works part-time as an in-house producer at Revlover Films (Diary of an Uber Drive) working across their slate of film and television projects, which are currently in development with Transmission, eOne, Hanway, Stan, the ABC and All3 Media.

 
ROUND ONE EXPERTS

Joe Brumm

Joe Brumm is the creator of Bluey, the number one children's animation show that has taken Australia by storm. The show has broken ABC streaming records, clocking 200 million plays on iview, has won an International Emmy Kids Awards and various awards in Australia.

Bluey is distributed by BBC in the UK and was released in the U.S. on 22 January on Disney +.

Previously, Joe built his career as an animator for 10 years in London where he worked on numerous children's series. Some projects include the Bafta winning Charlie and Lola, working in Kenya and training local crews for the BBC/Disney show Tinga-Tinga Tales and being commissioned to create the short film The Meek which won at the 2015 Austin Film Festival.

Joe now resides in Brisbane, Australia where he has founded Studio Joho, who produce animation for the likes of College Humor, New Form Digital, GOMA and others.

Stephen M. Irwin

Stephen is a screenwriter and novelist.

His acclaimed supernatural novels The Dead Path and The Broken Ones were published internationally and are both optioned for adaptation to the screen.

Stephen was creator and writer of Australian crime drama series Secrets & Lies, made originally for Network Ten and remade in the USA for ABC.

He wrote feature Australia Day (Foxtel), miniseries Wake in Fright (Network Ten), was head writer on Tidelands (Netflix), and is co-creator and head writer of crime drama Harrow (ABC), starring Ioan Gruffudd.

Stephen lives in Brisbane with his two children and keyboard-loving cat.

Anthony Mullins


Anthony is a BAFTA and AWGIE award winning screenwriter and director. The projects Anthony has written and directed have won numerous international awards including a Primetime Emmy, an International Digital Emmy, two BAFTAs and five Australian Writers Guild awards.

Between 2006 and 2012 Anthony was the Creative Director of Hoodlum before joining Matchbox Pictures as a TV Development Executive from 2015 to 2017. 

Anthony has been a script producer and script editor on numerous award-winning TV projects across a range of genres including Safe Harbour (Winner of 2019 International Emmy for Best Mini-Series), Five Bedrooms (Season 1) and Nowhere Boys (Season 4). 
 
Anthony has also been commissioned by New South Publishing to write an innovative screenwriting book called Beyond The Hero's Journey – a guide for writers with a different story to tell

Meg O'Connell

Meg O'Connell is one of the AACTA Award-winning producers behind the critically acclaimed online series Robbie Hood from Since1788 Productions and Ludo Studio.

Meg also produced Ludo Studio's International Emmy Award-winning show Doodles for ABC ME and the vertical-video series Content for ABC iview. O'Connell worked as the development manager on the smash hit children's animation Bluey, which is the most watched show in ABC iview history. The series won a TV WEEK Logie Award, an International Emmy Award and is now screening worldwide on Disney+. Recently, Meg completed a creative mentorship at Fremantle Media in the UK, funded by Screen Queensland, and has since produced a music video for Columbia Records.

She is currently developing an original slate of projects in partnership with a number of Australian creatives. Meg is one of the 11 creatives selected as part of Screen Australia's Talent USA program and is one of 18 members of the Screen Australia Gender Matters Taskforce.