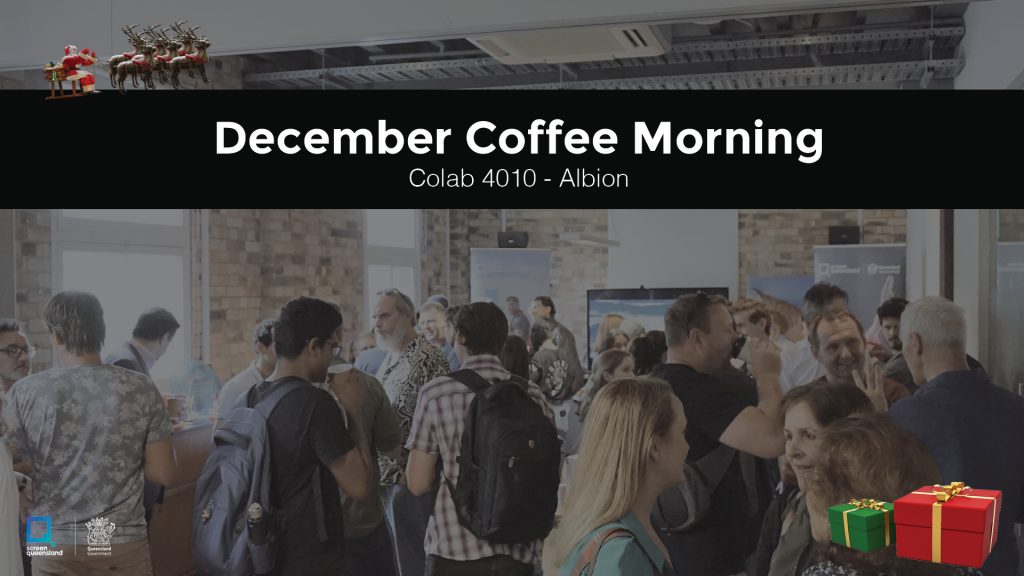 Join us for our final Coffee Networking event for 2019!
When: Thursday, 5 December 2019 – 9.30am
Where: Colab 4010, 19 Pedder Street, Albion QLD 4010
Duration: 60 min
Parking is available at the BUPA National Cricket Centre, 20 Greg Chappell St, Albion QLD 4010 at a cost of $4 per car
Light refreshments will be served – RSVP's Required
SQ Coffee mornings are an opportunity to connect with screen industry practitioners and get the latest news from SQ. In December we're heading to Colab 4010 a beautiful co-working space in Albion, Brisbane. All screen practitioners are welcome!
Please come along! Chat, ask questions and have a very merry coffee on us!
For catering purposes, RSVPs are required.