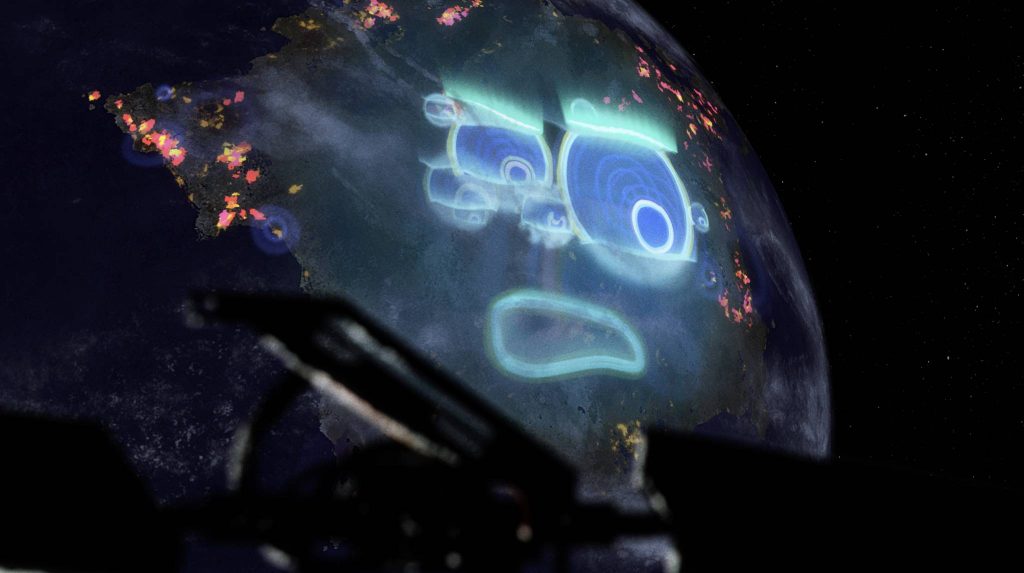 Screen Queensland is pleased to announce the fourth project from the Digital Conversions initiative, MetaFauna, created by Benjamin Zaugg.
MetaFauna is an animated sketch series about life, the universe and other universes. The SQ-supported first sketch, SpaceShrooms, written by Michael Griffin with Benjamin Zaugg, features a friendly but gossipy satellite watching on as a planet spins out of control.
"At first glance, the worlds and creatures are completely alien, but the situations and themes are strangely familiar: life, death, money, snark," said Mr Zaugg, who is an animator and vfx artist who has worked on such productions as Doodles, Soul Mates, The Letdown (season 2), Beached Aziversary, #7DaysLater, Content, Robbie Hood, Dom and Adrian 2020 and Wakefield.
"I wanted to take some of the lessons I've learnt animating other short sketches like those in Doodles and Beached Aziversary and go to far stranger places, so I hope the pieces we make get good chuckles, but also feel really interesting.
"We're very keen to tell more of our weird stories – there are more in the pipeline – and keep expanding and developing the project."
SpaceShrooms will be released 11 December 2020 on YouTube and Facebook.
CREDITS

Produced, Directed, Drawn and Animated by Benjamin Zaugg

'SpaceShrooms' written by Michael Griffin and Benjamin Zaugg

Edited by Michael Griffin

Voiced by Amy Currie, Michael Griffin and Benjamin Zaugg

Original Score by Helena Czajka

Sound Design by Seth Jackson

MetaFauna show concept created by Benjamin Zaugg.