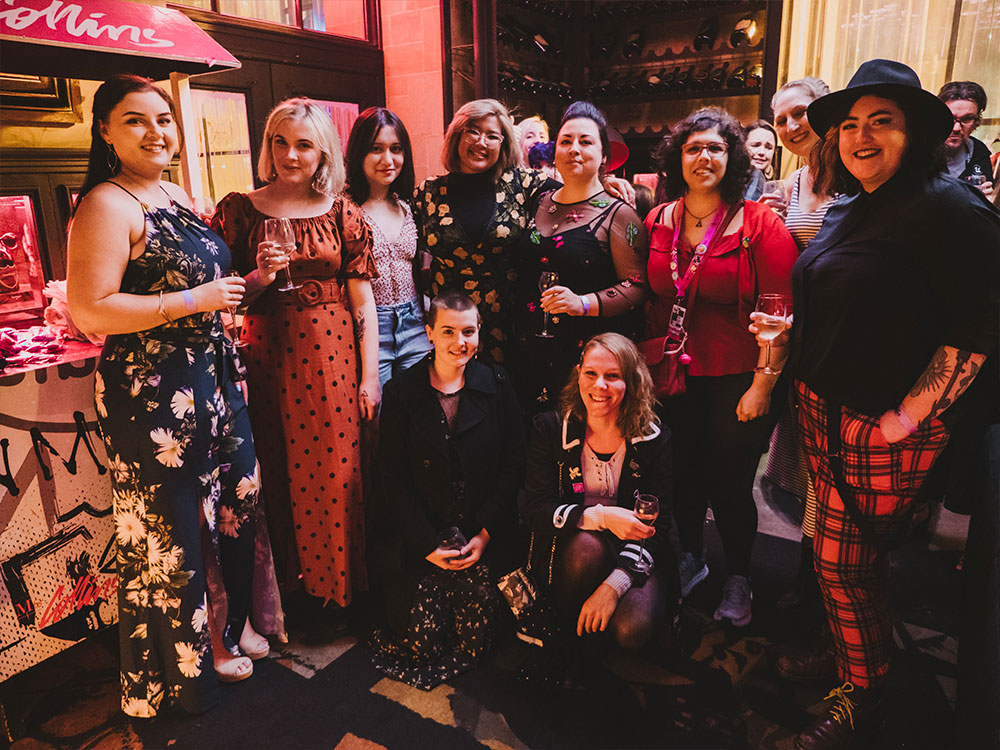 Eight emerging Queensland female and non-binary games practitioners have graduated from the intensive six month mentorship program, "The Working Lunch" in an intimate event held during Melbourne International Games Week.
The graduation was an evening of celebration and reflection that brought together all the Working Lunch participants from across all the chapters in Brisbane, Sydney, Adelaide and Wellington.
The aim of The Working Lunch is to empower female, non-binary and First Nations people in the games and tech industry, through mentorships, workshops and networking opportunities.
The Working Lunch Brisbane chapter was proudly supported by Screen Queensland in partnership with the Office of the Queensland Chief Entrepreneur.
With a cohort consisting of eight mentees and eight mentors specialising in art, producing, programming and more, Brisbane was the largest of all The Working Lunch chapters in 2019.
Screen Queensland CEO Kylie Munnich said that by supporting programs like The Working Lunch, Screen Queensland demonstrates its commitment to fostering greater diversity and inclusivity in the games industry.
"Female, non-binary and First Nations game developers are grossly underrepresented in games," Ms Munnich said.
"This program helps level the playing field for sustainable employment in the industry and supports a greater range of creative and cultural perspectives behind the games available in the market.
Head of the Brisbane chapter, prominent games producer Kim Allom, said that the program is an opportunity for emerging game professionals to get a foot in the door of a competitive industry.
"I consider The Working Lunch to be a stepping stone for underrepresented people to find their way, and to continuously improve on what it means to 'have a seat at the table'," Ms Allom said.
Ms Allom also highlighted that the value of the program lies in its structured approach to guidance and mentoring, allowing for connections that lead to meaningful outcomes and resumé building.
"For example, mentee and emerging games producer Sey Atkinson is interning with Brisbane's Screwtape Studios as a result of her connection with mentor Megan Summers".
"Another exciting story is that mentee Janelle Armand, an artist, now has experience at Brisbane-based, international studio Gameloft due to her mentor, Liz Ballantyne."
The Working Lunch will continue in 2020. To find out more and to receive updates on when applications open, visit www.workinglunch.online or www.screenqueensland.com.au.
The 2019 Working Lunch Brisbane cohort:
Brisbane Chapter Lead: Kim Allom.
Mentor Cheryl Vance with Mentee Emma Findlay
Mentor Nicole Stark with Mentee Tenielle Cridland
Mentor Wren Brier with Mentee Jess Street
Mentor Lexi Townsend with Mentee Chelsea Clarke
Mentor Anais Riley with Mentee Erin Hughes
Mentor Megan Summers with Mentee Sey Atkinson
Mentor Mel Taylor with Mentee Catherine Booth
Mentor Liz Ballantyne with Mentee Janelle Armand