Last Monday, the five recipients of Screen Queensland's First Peoples: First Draft initiative had their first online session with acclaimed First Nations storytellers Leah Purcell and Bain Stewart from Oombarra Productions.
Announced in July 2020, First Peoples: First Draft is a writers' development initiative for Aboriginal and Torres Strait Islander practitioners developing drama feature films or series. Read more about the recipients and their experiences with the program so far, their ambitions for the future and their perspectives on Aboriginal and Torres Strait Islander storytelling.
---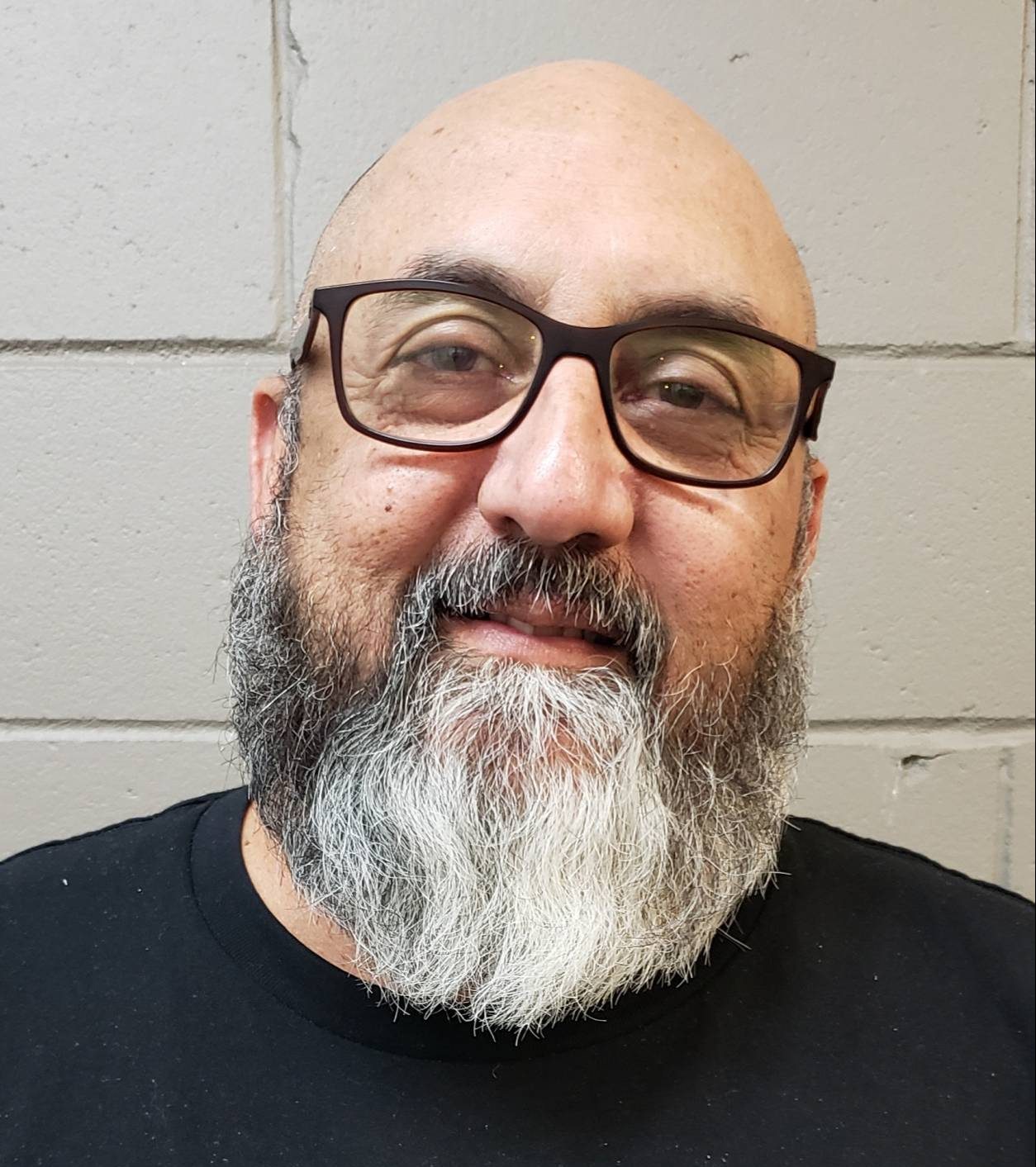 Richard Jameson
Gold Coast
Richard is developing his feature film Wiljali Maharani: A family secret sets Natasha on a journey of discovery of herself and plunges her head-on into another ancient culture. 
Richard is a Wuthathi man from East Coast of Cape York. He grew up on Thursday Island before moving to Darwin. He is educated through Monash and Melbourne Universities and gained a degree in Social Work and a Masters degree in Public Policy. He spent 18 years with DFAT, serving as Consul in the Philippines during this time, and awarded an OAM for his work after the Bali bombings in 2002.
Richard is an experienced filmmaker of 14 years. He has written, produced and directed several short dramas and documentaries; he has also written three feature film scripts. Most of his films have an Indigenous focus and where possible utilise other Indigenous filmmakers and technicians. Richard was part of the 2015/16 Screen Australia Indigenous Producers Initiative where he travelled to TIFF (Toronto International Film Festival) to pitch two feature scripts to distributors.  In 2019 he opened Wirrim Studio as part of Wirrim Media Pty Ltd. The studio is a purpose-built film and photography studio in Burleigh Heads.
"I feel very humbled by the opportunity awarded to me with this initiative. It will be of enormous benefit, and hopefully my experience also serves to encourage other writers out there working late at night imagining and writing down stories – to  know that those long, wonderful, heartbreaking, emotional hours banging on a keyboard to get a story out of one's head is worth it, and that there is a chance that one day someone reads it and believes it can be taken further.
"The gain from the first session, for me, was to hear an industry expert be honest and positive about the work we do. To hear their journey and their struggle and now be forging their path and being supportive of those following them. I am looking forward to breaking down the script and rebuilding it to make it stronger and more appealing to a diverse audience. 
"My story is about identity and how that impacts yourself and others, so to have this story be told may help others to tell their personal story about their journey to find themselves and their Mob.  Being able to tell that story from our perspective and through our eyes should enrich our own ability to tell stories and to be truth-tellers. Mainstream society needs to be made aware and shown our side without filters and in our way."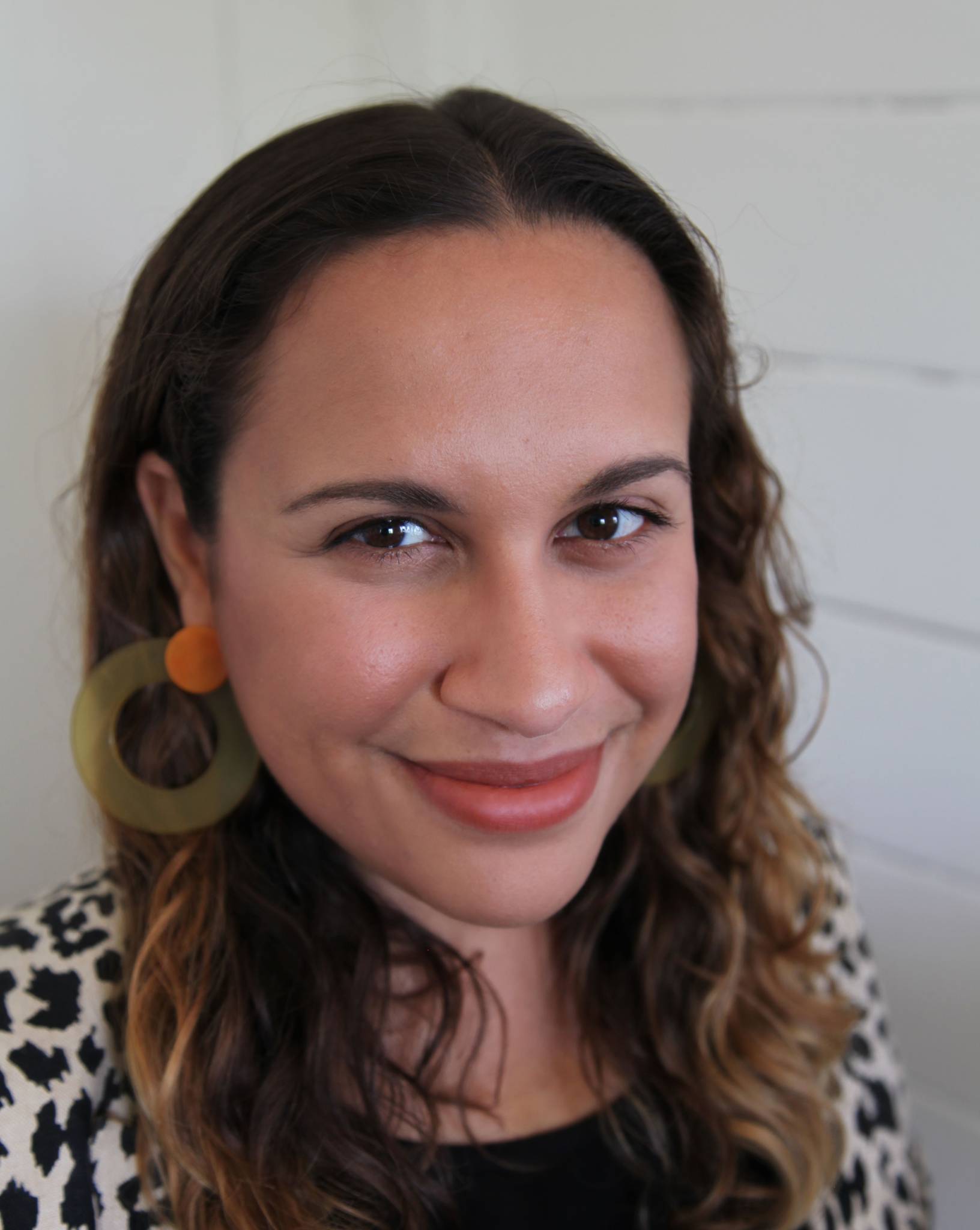 Rhianna Malezer
Ipswich
Rhianna is developing the series Suburban Beats: In 1980s Brisbane, 17-year-old Bobby lives a resigned existence working in a factory while living with his fiercely protective mother and stubborn, emotionally absent father. When his older brother returns home from university and introduces him to the local Indigenous music scene, Bobby discovers a sense of belonging within an urban Indigenous community and is recruited to become a part of a larger political movement.
Rhianna Malezer, an emerging filmmaker and screenwriter based in Brisbane, has been working in the Queensland industry and forging a solid career foundation over the past few years. A proud Murri woman, Rhianna's family are Butchulla with strong ties to Kamilaroi.  She has previously been supported through the SQ Attach program, working in the Art Department on Thor: Ragnarok as well as Dora and the Lost City of Gold. These attachments laid the foundations for her highly rewarding Art Department career, which has seen her pursue work across Australia and New Zealand. Most recently, she was supported as a writers' attachment on Ludo Studio's The Strange Chores.
Rhianna began developing her voice as a writer/filmmaker while participating in the SQ supported AFTRS Talent Camp. This led Rhianna to participate in various writers' room as well as being one of the finalists for the 2020 Screen Queensland Greg Coote Scholarship, along with 10 other strong Queensland writers. After working as a writer on ABC's Black Comedy, Rhianna further honed her sketch comedy skills when she was selected for Screen Queensland Nice Shorts initiative; Rhianna participated as one of three in the intensive writers' workshop with creative writing team Nick Boshier and Jazz Twemlow. The resulting sketch went into production at the end of last year and screened online as part of the Nice Shorts web series. Rhianna is currently attached as a writer for Nice Shorts 2.
"I'm thrilled to have been selected as one of the five writers to participate in this program. Programs like this, run by First Nations people for First Nations people, are really important and I'm humbled to have the opportunity to be guided by Mob who have been there, done that.
"It's always amazing to have someone with a wealth of experience bestow their knowledge on you, but there is something about that Black-on-Black mentorship, and Black-on-Black feedback to your work, that helps strengthen you as a creative in a whole other way. Leah and Bain have not only traversed the hills and valleys of the film industry, but they have done so as Indigenous filmmakers – they've hit every snag and can guide us newbies on what to watch out for, and what to push for, to make sure our voices are heard and our stories told the way we intend them.  
"The first sessions were great for creating a community base within the group. I got a sense of who everyone was and felt it was a safe space to explore thoughts and ideas. I believe creating community with likeminded people you trust is key to longevity in this industry, as they will be the ones who have your back when things get tough, and vice versa. Leah and Bain offered great initial thoughts on our projects to get our minds ticking over, and it was deadly to hear all about the making of The Drover's Wife!
"I'm looking forward to diving in and exploring my project further with guidance from Leah and Bain, while also bouncing ideas around with the other writers. First Nations artists need to be able to tell our own stories, as this is the only way we will ever be able to experience the full diversity of Indigenous stories on screen. We write from personal experience – this allows authenticity and nuance to be present in the work, which can be lost when we are not in control of our stories.  When Indigenous writers develop a story, we are not only writing from our perspective, but are in part telling our own story, or the story of our family/community. There is a huge sense of responsibility around this, so you know we are going to make sure we do it right.
"It is also a matter of representation within the industry itself – to see Indigenous stories on screen is one thing, but to also see Indigenous filmmakers at the helm of those projects is what is really inspiring. I was fortunate to have my first feature film on-set experience on Ivan Sen's Goldstone, with my second feature being Thor: Ragnarok, directed by Taika Waititi. Seeing two First Nations people at the helm of these projects really set the tone for my entry into this industry. The more people can see themselves represented in these leadership positions, the more likely they are to step into their own power.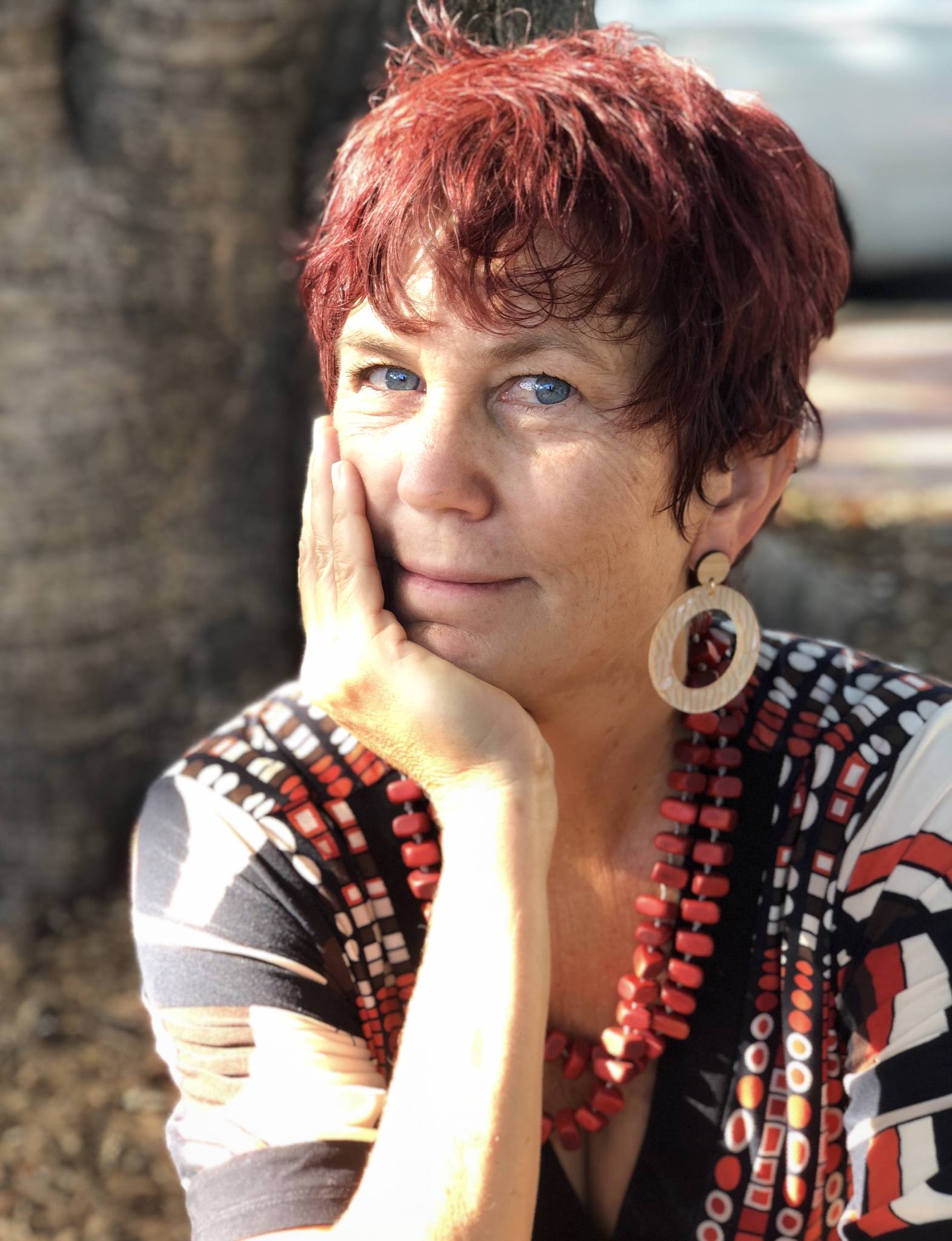 Ljudan Michaelis-Thorpe
Brisbane
Ljudan is developing the feature film Blood Dirt: 40-year-old Maggie gives up on IVF and drags her husband Freddy outback to retrace their Aboriginal heritage to find a 'fertility' cure. Instead they uncover an insidious cult that massacres blacks and awaken a war between the white and black ancestors that leads Maggie into a sacred dimension to cleanse the evil that may destroy them all.
Ljudan brings a fresh and rich Indigenous perspective that seeks to engage and contribute to the empowerment of women in the film and television industry. She runs her own company Zerodivide Productions. Ljudan identifies as a Bidjara and Dhunghutti woman with extensive experience in Indigenous governance, entrepreneurial business development, leadership, philanthropic funding, and cultural competency training and facilitation. She has a Bachelor of Indigenous Studies (major Trauma & Healing) and an Associate Degree in Health Sciences (Aboriginal Health and Community Development). She is currently completing her Masters in Screen Production at Griffith Film School.
Ljudan's current film Never Stop Playing is touring the Queensland film festival circuit as a winner of part of the Queensland Government B.OLD short film initiative 2020. She is a regular contributor to the NITV documentary series Our Stories, Our Way. Currently, Ljudan sits on the board of Bidjara Digital Aboriginal Corporation, which focuses on revitalisation of the cultural arts through digital archiving, film projects and dance/theatre/arts programs. She is active in the WIFT  (Women in Film and Television) Queensland chapter and is the Diversity Committee Member.
"I feel really honoured to be selected as one of the recipients of the First Peoples: First Draft initiative. The fact that it was blind read and then hand-picked by Leah Purcell and Bain Stewart makes me feel really proud. I respect and admire their drive and passion for Aboriginal storytelling and especially Leah's connection to the spiritual elements of it.
"The benefits for me are in recognition of my creative talents as a writer, professional guidance and tools in developing my feature film Blood Dirt with a production-ready script. And of course, connecting with other Indigenous scriptwriters and learning from two inspiring and amazing Aboriginal filmmakers: Leah and Bain. 
"What I gained in the first session was a sense of support for each other's projects, and Leah and Bain encouraging us to be there for each other. The support and enthusiasm from Leah and Bain lifted my self-esteem and belief in myself. Their advice and guidance has already sparked ideas for new approaches to my script. Leah makes you want to explore different angles and challenge yourself. Both shared their incredible life experiences that inspired a newfound resilience to keep on going in this industry despite COVID, despite rejections, despite personal obstacles. They made it apparent that you can be a success in this industry as blackfellas doing it blackfella way and 'not waiting for no one'.
"I am looking forward to the next phases of development where we have a chance to take what we have learned and apply it to rewrites of our scripts, playing with starting our first 15 pages with an inciting incident. Each of us were assigned to one-on-one sessions with either Leah or Bain.  I am super-excited to have these one-on-one sessions and really dig deep into the script's purpose and premise and draw out the best story possible. Leah chose my script which made me feel super chuffed! 
"We have been selected for the commercial potential in our projects. This indicates to me we have global themes and internationally interesting stories that will enable our First Nations writers to reach a broader market and be actualised through our storytelling lens. This impacts the visibility of Indigenous films and shows that we do not need to be sitting in the wings letting non-Indigenous companies and writers and directors tell our stories and add their cultural bias. The world is ready for Indigenous stories told by Indigenous people behind and in front of the lens. This will equal the playing field and lift the profile and demand for Indigenous production companies and directors, not just writers."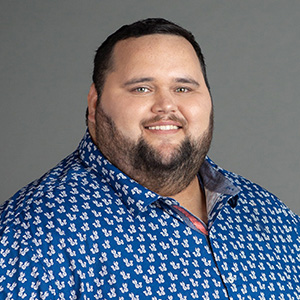 Caden Pearson
Cairns
Caden is developing the feature film Sunnybank: An ambitious lawyer must help a persecuted refugee to snag a promotion, but taking action against his firm's most lucrative client has consequences. 
Caden is an early-career Indigenous screenwriter, director and producer from Cairns. In 2020, Caden produced, wrote and directed the documentary Wawu Dive Hope, supported by Screen Queensland in association with NITV, and broadcast nationally in July. Over the last couple of years, he has worked in television writers' rooms as both a notetaker and writer on shows like Grace Beside Me and Black Comedy, and collaborated in the development of drama series with creators like Jon Bell (Gods of Wheat Street), Jane Allen (McCleod's Daughters) and Beatrix Christian (Picnic at Hanging Rock).
In 2019, Caden was a resident of Screen Queensland's sqhub and  completed two attachments through Screen Queensland, assisting on SBS comedy series Robbie Hood and upcoming Hollywood feature film Love and Monsters. He was also one of three recipients of an SQ Mentorship grant that saw him travel to Los Angeles, Sydney, Melbourne and London to attend industry conferences, while mentored by acclaimed screenwriter and playwright Beatrix Christian (Jindabyne, Picnic at Hanging Rock series). In 2018, Caden wrote and directed the short drama Walter's Ghost, produced with support from Screen Queensland. His writing was performed in Australia's first Diversity Equity Showcase in 2018, and he participates in the Australian Writers' Guild Pathways program.
"I was surprised and excited to get this opportunity. Having just come off the back of writing, producing and directing a documentary for NITV, I was in a 'taking a break' mindset, not to mention adjusting to life amid the pandemic. I plan to take full advantage of the honour to have some of Leah and Bain's time to improve my screenwriting skills as I develop an exciting feature concept.
"Leah challenged us to take innovative approaches to developing our screen stories and think about the full potential of our ideas. I'm looking forward to drawing on Leah's and Bain's wisdom from their unique journey to fill my story with rich characters and story elements.
"Storytelling is entwined with the human experience across all cultures. Screen stories have been a great way—the main way—for me to enjoy stories from foreign cultures across the planet and across time! To be able to see stories from First Nations artists adds to this rich heritage of human storytelling."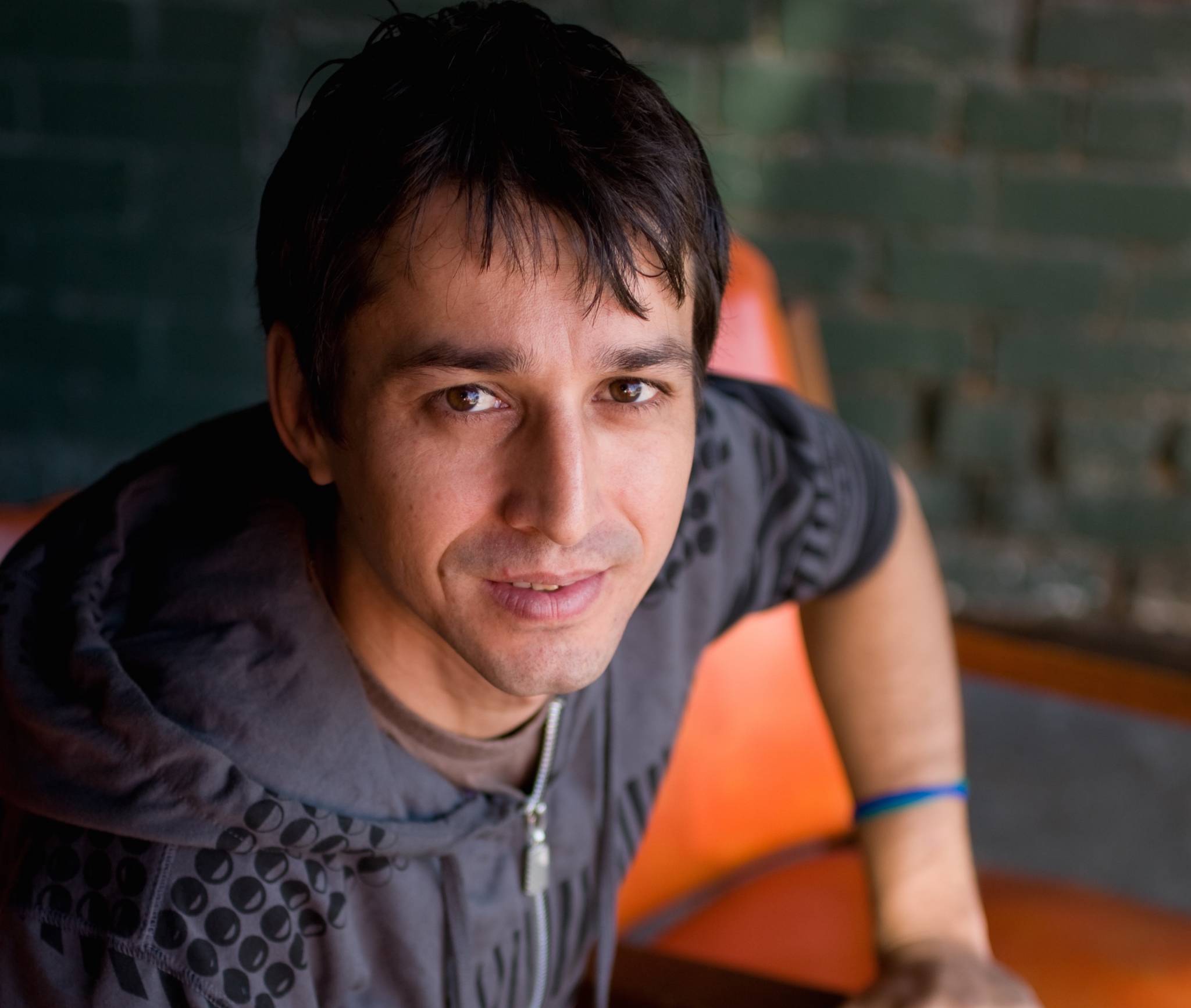 Benjamin Southwell
Townsville
Benjamin is developing a feature film titled Black Samurai: An action-packed, fish-out-of-water comedy about down and out grassroots Indigenous footballer and his oddball cousins who get a chance at redeeming their fallen careers when they're asked to help Japan qualify for the Rugby League World Cup despite being the worst team in history.
Benjamin Southwell is a drama and documentary director, writer and producer. A graduate of James Cook University he has written/directed several short films, including the award-winning On Stage, which featured at the Sydney Film Festival. He is also a cinematographer who has written/produced/edited numerous broadcast documentaries, including an episode of NITV's Elements series, supported by Screen Queensland. Ben has completed attachments on Thor: Ragnarok and Aquaman, a Screen Queensland Mentorship Program with director Ivan Sen, as well as producing/shooting roles on network reality television shows Bondi Rescue, Bride and Prejudice and Farmer Wants a Wife.
"I'm feeling optimistic, nervous and grateful for this chance to learn from Leah's and Bain's genuine experience and artistic calibre. I'm confident their insights into storytelling will help me shape this uniquely Indigenous, multicultural sporting comedy into something with real international appeal.
"During the first session it was inspiring to learn about their tenacious style and hear of the successes they've had when times got tough. During the next phase I'm looking forward to using their guidance to break down the core of our story elements and begin evolving our current script into something even more engaging to our audience than I could imagine.
"I think it's important and empowering for Indigenous artists in Australia to express their voice through feature film as it adds to the rich tapestry of fresh perspectives in Australian culture. To me it's also important for Indigenous peoples to have opportunities to self-determine their own inclusion and success in the evolving world."