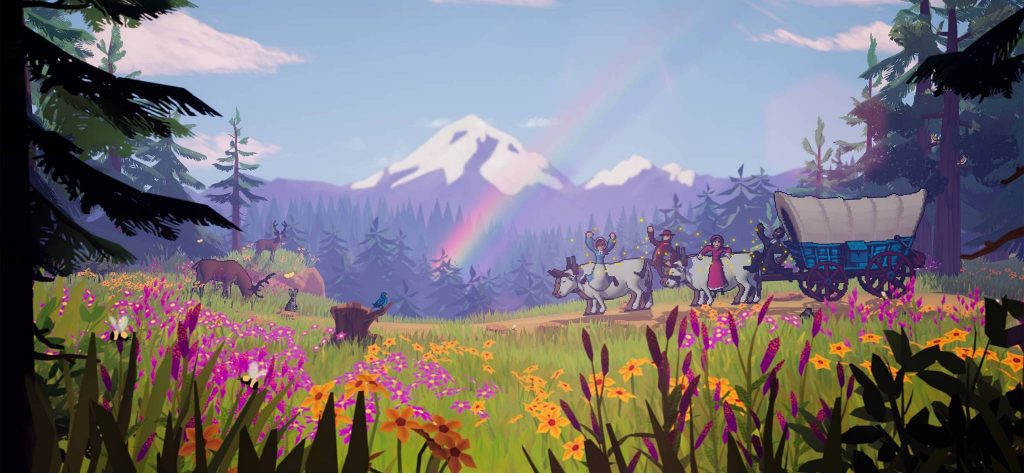 ---
Applications close Friday 27 August 2021, 5pm
Screen Queensland and Gameloft Australia are proud to announce the launch of Gameloft's Internship Program designed to provide world-class mentorship from highly skilled and experience game development professionals in a studio environment.
Supported by Screen Queensland, this not-to-be-missed opportunity for two emerging, Queensland-based games practitioners, comprises a 12-month paid internship placement, working alongside world-class games developers, artists and designers at Gameloft's Brisbane Studio in Fortitude Valley.
Applicants may be final year students of a relevant interactive game development qualification, or recent graduates with some work experience.
Gameloft Brisbane has developed game titles as Zombie Anarchy, Ballistic Baseball and the retro re-make The Oregon Trail for Apple Arcade, which has surpassed one million downloads.
These two rare internships offer budding games practitioners the opportunity to kick-start their careers in game development in Queensland while learning from veterans in the field.

These internship placements are only open to Australian permanent residents who have lived and worked in Queensland for at least six months prior to application. The successful candidates will need to be able to reside in Brisbane for the duration of the placement.
---
Application Process
Applications, close Monday 27 August and must be done online via Seek. Please submit a cover letter providing experience linked to the below selection criteria (maximum 2 pages), plus a Resume that includes a portfolio demonstrating a broad range of genres or work projects.
Selection Criteria
a passionate gamer who lives, breathes and sleeps games and development
a high-achiever who has completed study, or nearing completion of study, in a Computer Science, Digital Art or an Interactive Games degree/diploma
a student with academic success who can demonstrate their ability to collaborate, create & problem solve.
skills as either a games designer, games artist/animator or games programmer
an active member of the games community
a self-motivated individual who actively strives to develop skills and spends time immersed in gaming
a positive learner who can receive constructive direction and feedback
be keen to broaden your knowledge and work on any genre of game
able to demonstrate your professional work ethic
able to manage tasks, have attention to detail and work to a deadline
a fast learner with an ability to problem solve
proficient with technology and/or digital art software
a collaborative team player with good verbal communication skills
a bona fide Queensland resident, who has lived and worked in Queensland for at least 6 months prior to application.
---
About Gameloft
Gameloft is one of the world's leading mobile game developers with studios situated across the world in every continent. 1.5 million new Gameloft games are downloaded every day.
Since opening 2014, Gameloft Brisbane has released Zombie Anarchy, Ballistic Baseball and official successor to the global phenomenon, The Oregon Trail on Apple Arcade.
Based near the CBD at at 549 Queen Street, the Studio provides a roof-top deck as a break/event area, fresh- bean coffee, breakfast and fruits, regular social events and game tournaments.
Gameloft Brisbane is a progressive Studio team that embraces diversity and equal opportunities for all employees.