Presented by Screen Queensland and Blue Raven Coaching, this two day workshop is for those who recognise that the game is just the beginning
When: Thur & Fri, 5-6 Sep 19
Where: TAFE Qld, South Bank – 66 Ernest Street, South Brisbane
Cost: $27.46 – General admission | $19.56 – Community Hub members
BOOK NOW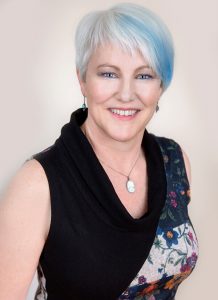 About the workshop:
Targeting game developers who recognise that the game is the beginning not the goal – the goal being to grow a successful business! A business that thrives on the creative work of creating games. Whether you are looking at setting up your own studio, or are running one and want to take it to the next level, this workshop is for you.
In this workshop, Wendy Young, Director of Blue Raven Coaching, will explore:
What you want from your studio and why
What "being in business" means, and how to make the transition from being a technical/creative expert to being a successful business owner.
The parts of a business: What you need to focus on now, and what you can put a pin in for later
Business terms you need to understand and how they relate to your studio
Systems, governance and regulations you need to consider, including when and where to get professional advice
Market research and understanding your players
Revenue
Identifying and managing risk
Habits to help you succeed in business
This workshop is not a lecture or information collecting exercise. Content delivery and implementation sessions will be interspersed so that you will (if you choose) leave with a solid plan for how to move forward, whether to start your studio, or to take it to the next level.
About Wendy Young, Director of Blue Raven Coaching
One of the extraordinary things about people who create games is how they straddle the creative and the technical to produce something that captures the imaginations of players who frequently have no idea how it was done, yet love the outcome, the experience they have, when they play. This is what brought Wendy Young, the director of Blue Raven Coaching, into the game industry. Wendy doesn't create games. She helps the people who do, to create successful studios, successful businesses, enabling them to continue doing what they love to do.
With a background that includes business analyst, certified scrum master, and business coach, plus a Bachelor of Computing UTas) and a long-ago Bachelor of Arts (Linguistics) from Macquarie University, Wendy brings an unique perspective to the game industry.
Whether a startup or an established studio ready to hit a growth curve, there is a gap that needs to be crossed. Appreciating the creative and technical expertise required to bring a game to life, and knowing how much more it takes to succeed as a business, Wendy works with studios to cross, and keep crossing, that gap.