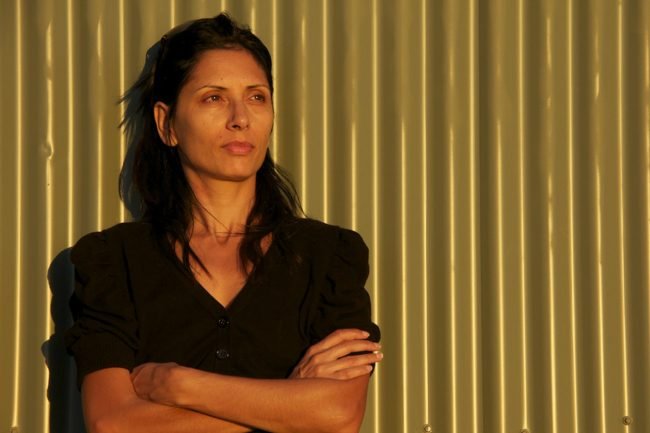 In celebration of NAIDOC Week, Screen Queensland's Program Lead, Aboriginal & Torres Strait Islander Content Joseph Meldrum sat down with Devi Telfer – a Kaurna Narrungga woman and alumna of the inaugural IMPACT Australia national writers' incubator in 2020, supported by Screen Queensland.

Applications for IMPACT 2022 are open now until 10 July APPLY NOW.

As part of the 8-week program, Devi worked with collaborator Brendan Fletcher under the guidance of mentor Stuart Beattie (Danger Close: The Battle of Long Tan, Tomorrow When the War Began, Pirates of The Carribean: The Curse of the Black Pearl) to further develop their feature film adaptation of the 1986 novel Taronga by Victor Kelleher. The project is now undergoing further development with Brisbane's Hoodlum Entertainment.
---
JOSEPH: Devi, your background is performing arts, tell us about how you transitioned into screen storytelling.
DEVI: I have only recently transitioned into the film industry in the past 2 years after working in the performing arts sector for over 35 years, so I am excited about all aspects of the industry.
I invited one of Australia's finest filmmakers, Brendan Fletcher, to the one-woman show that I co-produced, wrote, and performed at the Brisbane Powerhouse in 2015. He saw my writing and storytelling skills in action and kept me in his creative thoughts until 2020 when he invited me to join him in applying to the impact-imagine accelerator program, where we co-wrote a feature script together which is now being re-packaged as a TV show.
I obviously displayed some writing skills and was then invited as a writer in 2021 by Warwick Thornton and Brendan to write two episodes on the amazing TV series Firebite. And it's been so great to have had that experience with more opportunities since then.
JOSEPH: What do you think are your unique strengths as a writer and collaborator? How did you find that creative voice?
DEVI: I would say my life skills and creative arts experience have helped me bring a different perspective that is valued in the writer's rooms that I've been in. I am still learning the theoretical and technical knowledge of the industry and feel very small and green in big loud red rooms but it's my languages that always pull me through. I can speak on many different life experiences that are my languages that help me to shape characters and worlds. I believe this is my strength. However, I also do feel as if I always bomb out in a writer's room because they are so intense and I ask some pretty dumb questions but I am always invited back so that's the best sign that I'm doing okay.
JOSEPH: What drives you and also challenges you most, as a practitioner.
DEVI: I would like to see the diversity of the TV and film sector continue to grow so that greater representation of blackfulla characters, voices and stories becomes normal on mainstream Australian screens.
I am excited about the future but also understand the nature of the business can be brutal so I'm learning to let go and get a thick skin, whilst maintaining optimism and passion for what I'm doing.
JOSEPH: What would you say to anyone else thinking of taking their first steps into a career in the screen industry?
DEVI: I would say to anyone who wants to enter this business, no matter what sector you might be currently working in, if you have a creative focus and desire to tell stories then you can definitely cross over into TV and film.
So build your life, go after your passion, take opportunities when they present and know that your specific languages will get you through in the end. And don't be afraid to invite film makers to view your creative work because you never know where it might lead you and also it's never too late to learn a new craft.