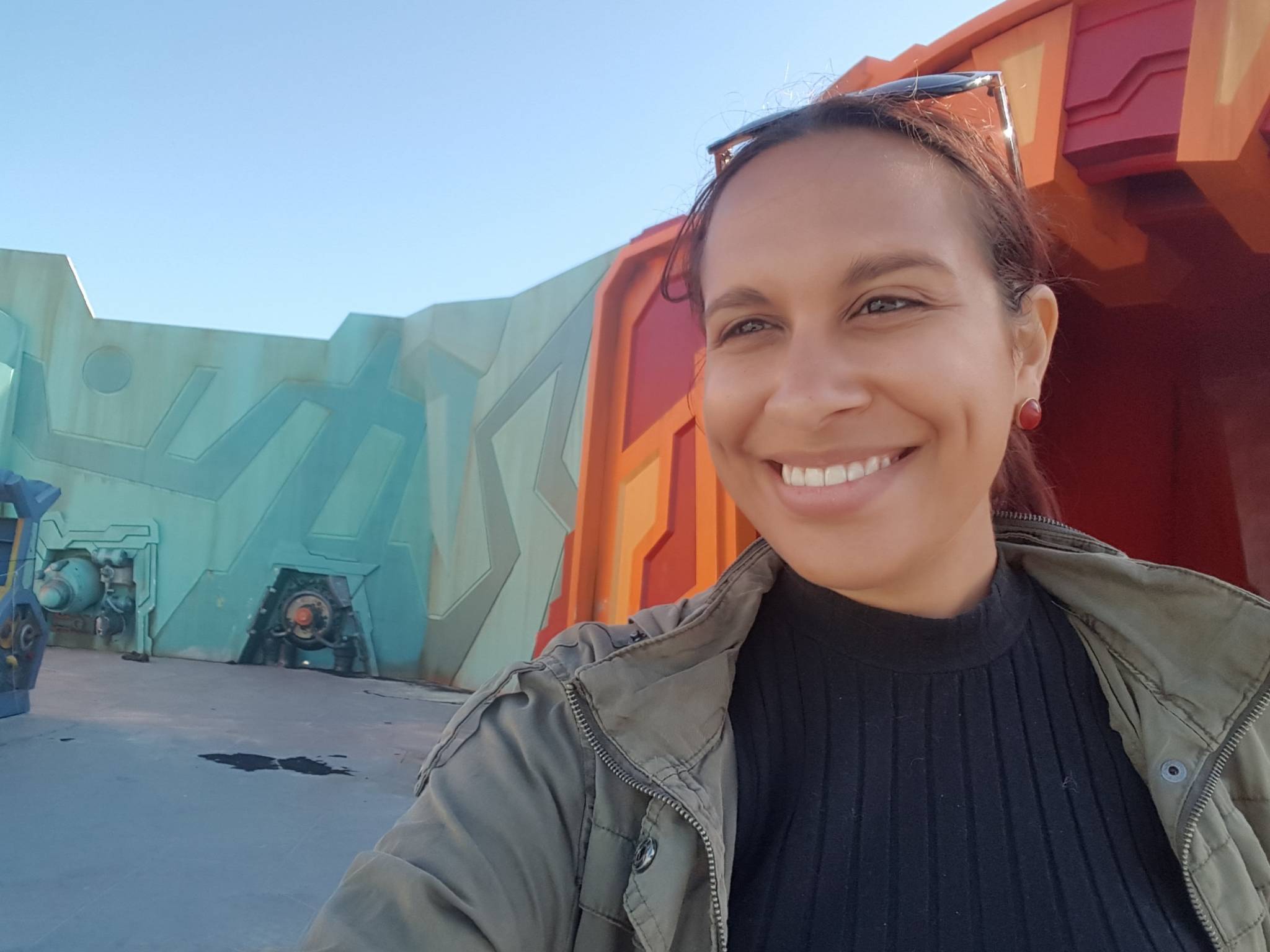 In celebration of NAIDOC Week, Screen Queensland Aboriginal & Torres Strait Islander Content Program Lead, Joseph Meldrum, sat down with Rhianna Malezer.
Rhianna has previously been supported through our Attachment Program, working in the Art Department on Marvel's Thor: Ragnarok as well as Dora and the Lost City of Gold, and has been supported through various Screen Queensland initiatives over the years.
---
What are your interests in the industry and what excites you?

I'm just wildly passionate about exciting and authentic storytelling – I want to be surrounded by it and am just as excited to work on and support the beautiful work of my peers as I am dedicated to my own stories and growth as a filmmaker. I'm keen to see our industry continue to further invest in the diversity of new and emerging voices and take risks to allow us to tell our stories our way – there's such a depth of untold stories out there, and so many ways we could tell them. I'm also keenly interested in exploring ways to approach the process of making films that is more sustainable and nurturing to us as filmmakers and creatives, while hopefully seeing this normalised as a priority. Community and safe spaces within the industry are extremely important to me – I'm very excited to have co-founded Dhura-li Mob (Meanjin-based Indigenous film collective) with fellow First Nations filmmaker Miriam Dynevor earlier this year, which is a space we hope will help build a sense of community and assist with industry accessibility for mob.

How did you get into the industry and how was your experience working as an Attachment on Thor: Ragnarok, supported by Screen Queensland?

I had decided while I was still in film school that I wanted to explore working in the art department, with my sights initially set on large productions. After a few rocky years trying to survive on very little paid work, I eventually gained the opportunity to do a Screen Australia set dressing attachment on Goldstone, followed by a Screen Queensland art department attachment on Thor: Ragnarok. These attachments majorly boosted my art department career – especially as the Thor attachment led to remaining on the project as production designer Dan Hennah's personal assistant. Dan was incredibly supportive of my development – he created opportunities for me to experience as much as possible in the art department of a large production and I ended up dipping my toes in set design, concept art illustration, prop making, standby props and on-set SPFX. I've since worked on major productions in QLD, NSW and Aotearoa (New Zealand).

Eventually I got itchy feet working in the art department – while this is an area of filmmaking I still love, I found myself yearning to work on stories closer to home, to work with mob and also tell my own stories. My time working on productions of various scale also left me wanting to see certain changes in regards to how we operate as an industry – I want to be able to contribute to that conversation.

I made the leap into pursuing writing and was lucky enough to land a gig as a writer on season 4 of Black Comedy pretty early on. With my sights now set on writing and directing, I've been supported via various Screen Australia and Screen Queensland initiatives, as well as multiple productions that have brought me into their writers rooms and onto their sets.

What advice or encouragement do you have for any of the mob wanting to enter the industry?

While it's important to know what is already out there and what is currently being made, don't get hung up on trying to replicate what you see. The industry needs your fresh perspective and unique way of telling stories – focus on developing what makes your voice special. Know your worth, stand up for what you believe in and fight for your stories. Lastly, this industry can be extremely difficult to navigate – which is why having a support network is essential. Find your community, find nurturing spaces and build collaborative relationships with creatives whose values align with yours.
---