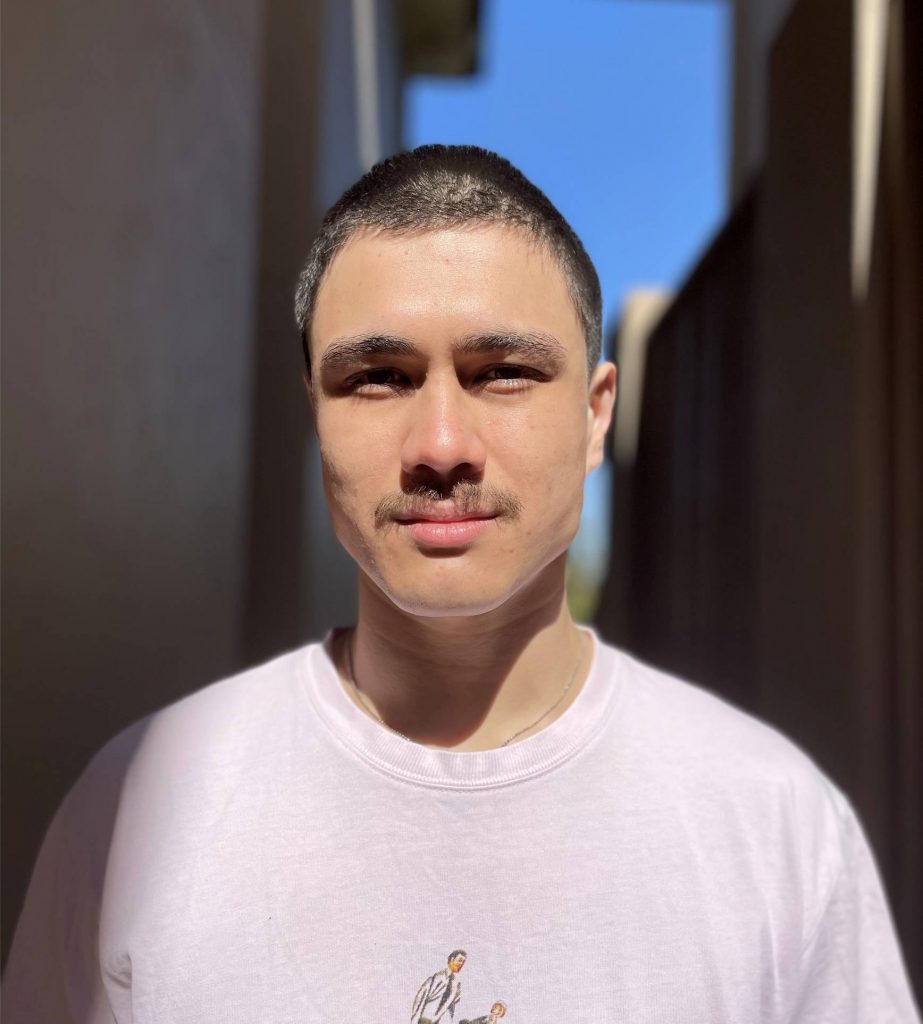 Brisbane-based screen practitioner Nicholas Lin will be supported by Screen Queensland to undertake a year-long, paid placement at Ludo Studio (Bluey, The Strange Chores, Content, Robbie Hood) as one of the recipients of the inaugural SBS Emerging Writers' Incubator.
The nation-wide SBS initiative, in partnership with Screen Australia and state/territory screen agencies, launched in April this year, calling for writers from under-represented backgrounds to apply for a 12-month paid opportunity with a local production company.
In addition to this placement at Ludo Studio, Mr Lin, alongside the five other national recipients, will be supported by the Australian Writers' Guild to access creative and training workshops.
The shortlisted Queensland writers are Connor Bowman, Siobhan Domingo, Future Fidel, Katrina Irawati Graham and Tianna Roberts.
 
Jo Dillon, Chief Creative Officer at Screen Queensland, said the agency received a high number of excellent applications from across the state.  
 
"For early-career screenwriters, the opportunity to build networks and receive valuable mentorship via a year-long paid placement is immense," said Ms Dillon. 
"Applications from the shortlisted Queensland writers were outstanding, and we wish recipient Nicholas Lin all the best during his placement at Brisbane's Ludo Studio, creators of the global sensation Bluey."

Donna Chang, Commissioning Editor, SBS Scripted, thanked the participating production companies and partners for enabling the competitive opportunity.
"There is an extraordinary pool of writing talent across Australia who have uniquely Australian stories to share, and through this program we're excited to be supporting the development of the next generation of distinctive writing voices and contributing to a more inclusive industry," she said.
Mr Lin, whose long-term career aspiration is to become a successful writer/director, accepted the placement at Ludo Studio, following his previous role as an editor and transfers operator in broadcast news.
"Working as a writer at one of Australia's best and most well-known studios is truly a dream come true," said Mr Lin.
"Based on the innovative and internationally acclaimed content that Ludo produces, it's obvious that they have an incredible team of talented people working for them, and that's what excites me most about Ludo – working alongside some of Australia's most talented creatives."
Mr Lin says that the placement is a prime example of an active push by screen agencies and major networks and producers to enable diverse creatives to have a louder voice in the Australian film and television industry.
"Modern Australia prides itself on its multiculturalism, so I feel that it is critical that these same values and beliefs are reflected in the media we create and consume," he said.
"It's a common fallacy that authentic Australian stories must first and foremost revolve around recognisably 'true blue' Aussie characters. If we are to represent the multicultural values of Australia, we must first let Australia's multicultural voices be heard.
"Growing up Chinese-Italian, it was rare to see either of my cultures reflected within Australian film and TV. This is why I'm passionate about lending my hand to filling this gap in representation through my work, so that other mixed kids don't have to struggle so much with that sense of cultural otherness.
"I am incredibly thankful to both Screen Queensland, SBS and Ludo Studio for offering me such an amazing opportunity."
Nicholas Lin's year-long placement at Ludo Studio starts this month.
---
ABOUT NICHOLAS LIN
Nicholas is a passionate emerging writer/director based in Brisbane. His scripts and short films are largely influenced by his Chinese-Italian upbringing and centre around telling Australian stories through a multicultural lens. He has interned with the Asian Pacific Screen Awards, worked at the Brisbane International Film Festival. Nicholas directed his graduate short film while completing his Bachelor of Film and Screen Media Production at Griffith Film School. Since graduating, Nic has spent the past two years working within broadcast news as an editor and transfers operator.