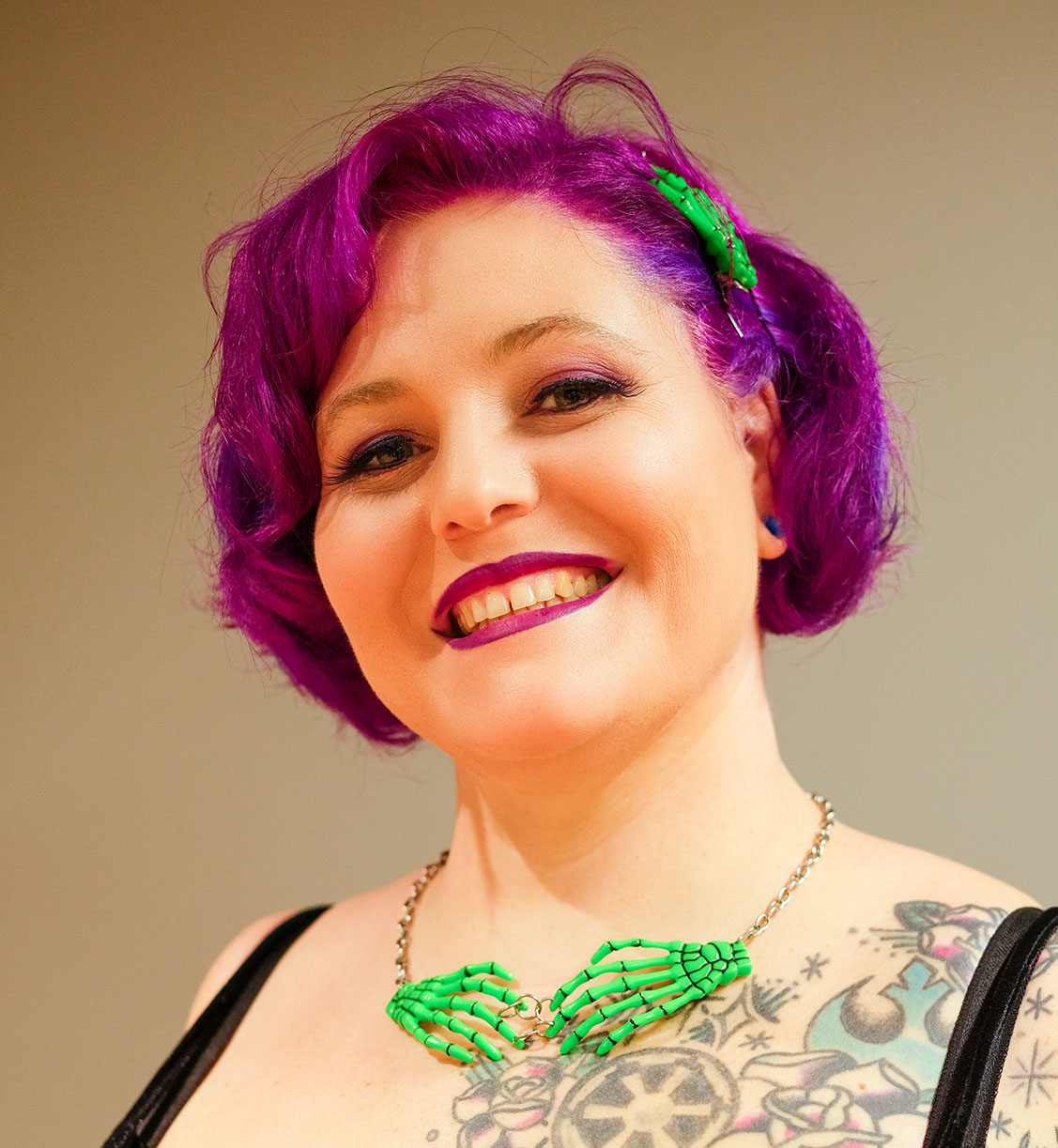 At Screen Queensland, International Women's Day is a reminder to reflect on the progress the sector has made, recognise the continued need to eliminate gender disparity, and celebrate the achievements of Queensland women in the screen industry.
For International Women's Day 2023, we spoke to software engineer Anna Tito, Technical Lead at Brisbane's newest AAA games studio, Tantalus North. Anna has over a decade of development experience and worked with companies like EA, KIXEYE, Gameloft and Hipster Whale on titles like VEGA Conflict, Cities Skylines, Star Wars: Galaxy of Heroes, The Simpsons: Tapped Out and Ice Age: Village. At Tantalus, she has been the technical lead on the port to next gen consoles for Cities Skylines: Remastered.
We got Anna's take on the UN Women Australia's theme of "Cracking the Code: Innovation for a gender equal future" and learnt about the importance of diverse and female voices in the games industry.
---
How can we "crack the code"— what are developers and publishers doing to encourage more women to enter the games industry?
This is a multifaceted challenge with no one solution. Women, gender diverse people and members of other under-represented groups face barriers throughout their journey to join the industry. Because of this, the industry needs to take a multi-pronged approach.
This includes supporting programs like #SheMakesGames, GirlsWhoCode and SheCodes that highlight women, gender diverse and other minority developers within the industry. Graduate programs and mentorship opportunities like the Keywords Studios Graduate Program and the Women in Games Ambassadors program help to support diverse graduates' paths into the industry, while focused programs for diverse independent developers to create their own unique games like the Screen Queensland Games Residency program are important. The internal culture of the industry should also be addressed. Reducing practices like crunch (working excessively long hours), improving workplace flexibility, as well as maternity and parental leave conditions are areas for improvement. Tantalus, as part of Keywords Australia, has been working hard on this, implementing a strict overtime policy and a range of flexible working options. We have also made a concerted effort to work towards creating a safe and creative environment that allows developers to be supported to be their best selves, but which also acknowledges that developers have lives and families outside of work.
More specifically in engineering — which is my love — we need to change the way we talk about code and coding jobs. Code, at its core, is about logical thinking. If you can reason through a problem in your life, break it down into actionable steps and work towards a solution, you can code. The trick becomes learning the language of coding — but this is where many people stop, and we need to be developing and supporting programs that remove this barrier by creating more pathways for diverse professionals to make career transitions, such as through targeted coding and technical skills training.
---
How does Tantalus foster a more inclusive culture for female gamers through your products? What interesting trends or data are you observing among female consumers of your games?
In contrast with popular opinion, the data shows that almost 50% of gamers in Australia are in fact women. There are so many pockets of lovely gaming communities full of women and gender diverse people, but they are often focused away from the more visible AAA games that you see in the media. Keywords, Tantalus's parent company, has been doing a lot of work with developers across a wide range of games to help create services that help protect players and build safe, happy and thriving gaming communities. This work is about making game communities inclusive so that women, gender diverse and other minority players (who are already playing these games) can engage fully with the communities of the games they already love.
What have been some challenges and highlights in your career journey as a woman in games? How have these experiences influenced the way you now lead your engineers at Tantalus North and mentor other women in your organisation?
I love working in games. There are always new challenges and new things to learn, but this doesn't mean that there haven't been challenges. I came to game development late, so while I played a lot of games, I didn't necessarily consider myself a gamer. I wasn't aware of a lot of the slang and other terminology that the people I was studying with used nor was I aware of how anything 'should be'. This actually became a boon in my professional career because I wasn't necessarily aware of the way 'things had always been'. I would try different solutions to problems, resulting in some really innovative tools and approaches which actually helped to improve the products we were making.
'Crunch' has been a massive industry problem; one of the projects I was working on crunched for 6 months straight. That period had massive mental and physical health impacts for the whole team. As a lead, I now work actively to stop the teams I work with from crunching. This means negotiating realistic deadlines, cutting features early and communicating openly within the team and to outside stakeholders so we have clear shared expectations.
I think one of my career highlights was the recent release of Cities Skylines: Remastered. The community for this game is awesome, giving helpful feedback and really engaging with the game, which, in turn, helps us to create a better game for them. This highlights the importance of open and honest communication between the developer and the game community. Paradox does a fantastic job of engaging with their players and really listening to them, so it has been great working with them.
---
What advice do you give to emerging female-identifying practitioners who are looking to enter the industry?
Connect with your local developer groups. The games industry, like many others, relies heavily on personal networks, so getting linked up with your local development communities is important. Attend your local women-in-games events. They are great for peer support and being able to connect with other developers who are often going through the same journey you are. Attend the Game Connect Asia Pacific conference if you can; it's a fantastic opportunity to network and hear from other developers about their experiences.
Most importantly I want to say this: You belong in this industry. The skills, perspectives and ideas you bring help make better teams and better games. You will occasionally hit barriers — sometimes sadly in the form of people — but just know you belong here, and you deserve your space in the industry. You got this!
---