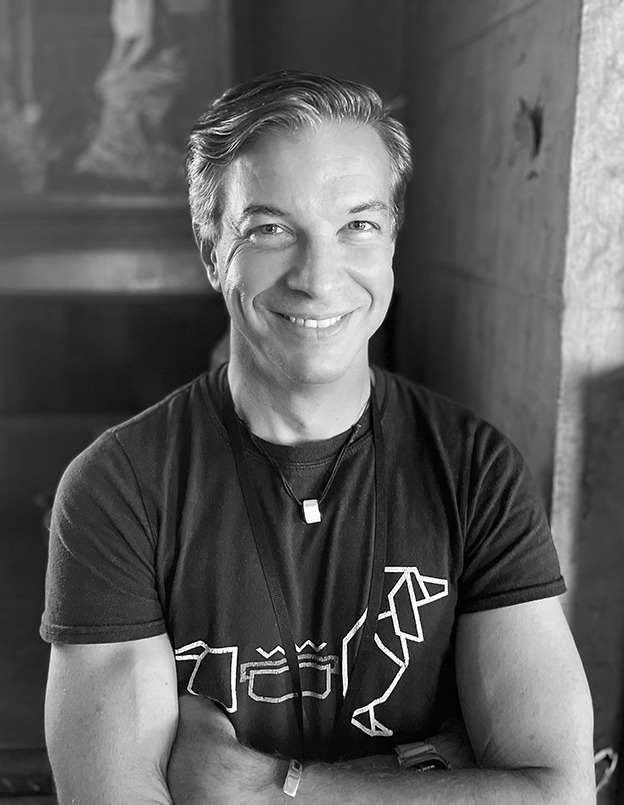 Queenslander Matthew Putland is one of Australia's most sought-after designers. His range includes raw honest design, as seen in his work with Ivan Sen on Mystery Road (2012) and Goldstone (2015) as well as concept design in Predestination (2014) and Winchester (2018), both directed by Peter and Michael Spierig. His work with the Spierig brothers has won him an AACTA award for Best Production Design and an APDG Award for Best Production Design. Matt's other feature film credits include Jungle (2016) starring Daniel Radcliffe, Australia Day (2016) and Streamline (2019) with television credits including Seasons 1 and 2 of Harrow (ABC), Tidelands (Netflix), and Wanted (Matchbox).
He has just completed 1850s period dramas Nautilus (supported by Screen Queensland's Production Attraction Strategy) and The Artful Dodger.
We caught up with Matthew to chat about his latest project, the Screen Queensland-supported fantasy adventure film The Portable Door — a co-production by Brisbane's Story Bridge Films with The Jim Henson Company.
---
Tell us about the process of designing for The Portable Door. How do you get from ideation to final product?
The Portable Door was a dream collaboration for me. I had grown up immersed in the worlds of the Jim Henson Company and the opportunity to work with Blanca Lista and Lisa Henson to create the world for this film was a dream come true. The Portable Door was an ambitious project and the first thing we needed to solve was how to shoot a London-based production in Brisbane, Queensland. Jeffrey Walker, our director, is an incredible leader and visual storyteller. He was able to hone in on what was essential for the story so we could focus our limited resources on achieving that. Designing a film is not a solo sport requiring a dedicated team and the crew available here in Queensland is superior in many ways.
Doug Franks (Supervising Art Director) and Helen O'Loan (Art Director) were able to pull together the team of artists that helped create The Portable Door's world. Justine Dunn (Set Decorator) created a resourceful team to build sets in dizzying speeds with Brad Howard (Construction Manager) and Mick Verbeek (Foreman). Dylan Weatherburn (Head Scenic) added the finishing touch with scenic finishes giving life to the amazing plaster work by Terry Badcock (Plaster Foreman) and his team. There are too many creative souls to mention here but it absolutely takes a village to achieve something like The Portable Door.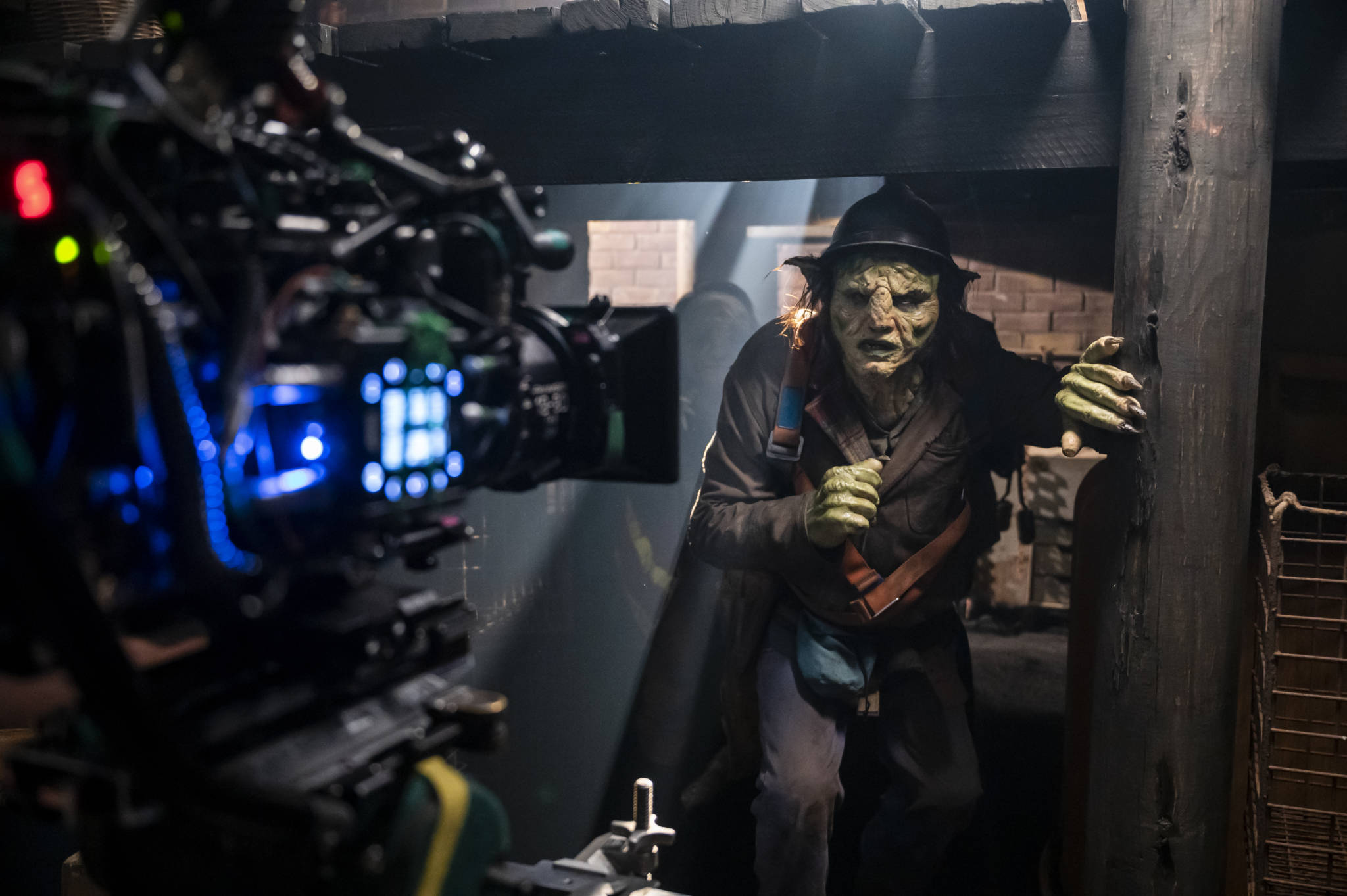 ---
Production designers are tasked with bringing a director's vision to life, but you were also representing a well-loved book with The Portable Door. What is the most challenging part of realising a scene that was born in the mind's eye?
Tom Holt's novel was a great resource for the art department. We pulled a lot of smaller background details from the book. Luckily, we had the talents of Leon Ford to translate the words on the page to a story that can be told visually in 110 minutes. A massive part of the book and The Portable Door film was the company J. W. Wells & Co. We talked often about how to portray this company, the buildings that house it, the workers that inhabit it and the secrets that are harboured in the basement.
J. W. Wells & Co. is a historic and mystical company that has grown over the many decades of its existence, so we chose to represent this visually by drawing on different time periods for each space we visit in the film. Through each threshold we travelled to another time from the WWII era command centre to the 1960's typist hall as well as the turn of the century Lamson tube distribution centre. We also mixed traditional timber panelled offices with a new brutalist lobby—it's not every job you get to have so many styles existing under one roof.
---
You have worked on a wide range of genres, aesthetics and styles. What do you enjoy creating the most, and is there a style you would still like to try your hand at?
I've been fortunate to have tried my hand at many distinctive styles of storytelling. I've worked with Ivan Sen and his honest, raw, grounded characters at one end of the spectrum, while my work with the Spierig Brothers, who prefer a more glossy, stylised Hollywood look, sits at the other end. Recently, I've been working on a lot of period projects including Nautilus (upcoming) and The Artful Dodger (upcoming) which are both set in the 1850s. I've thoroughly enjoyed the research and history involved in realising these projects. Predestination (2014) was my first foray into science fiction with a time travelling element and I would love to do more in the genre especially with future world building. I think forecasting what the world is going to look like in the future is a powerful way to comment on current social and environmental problems.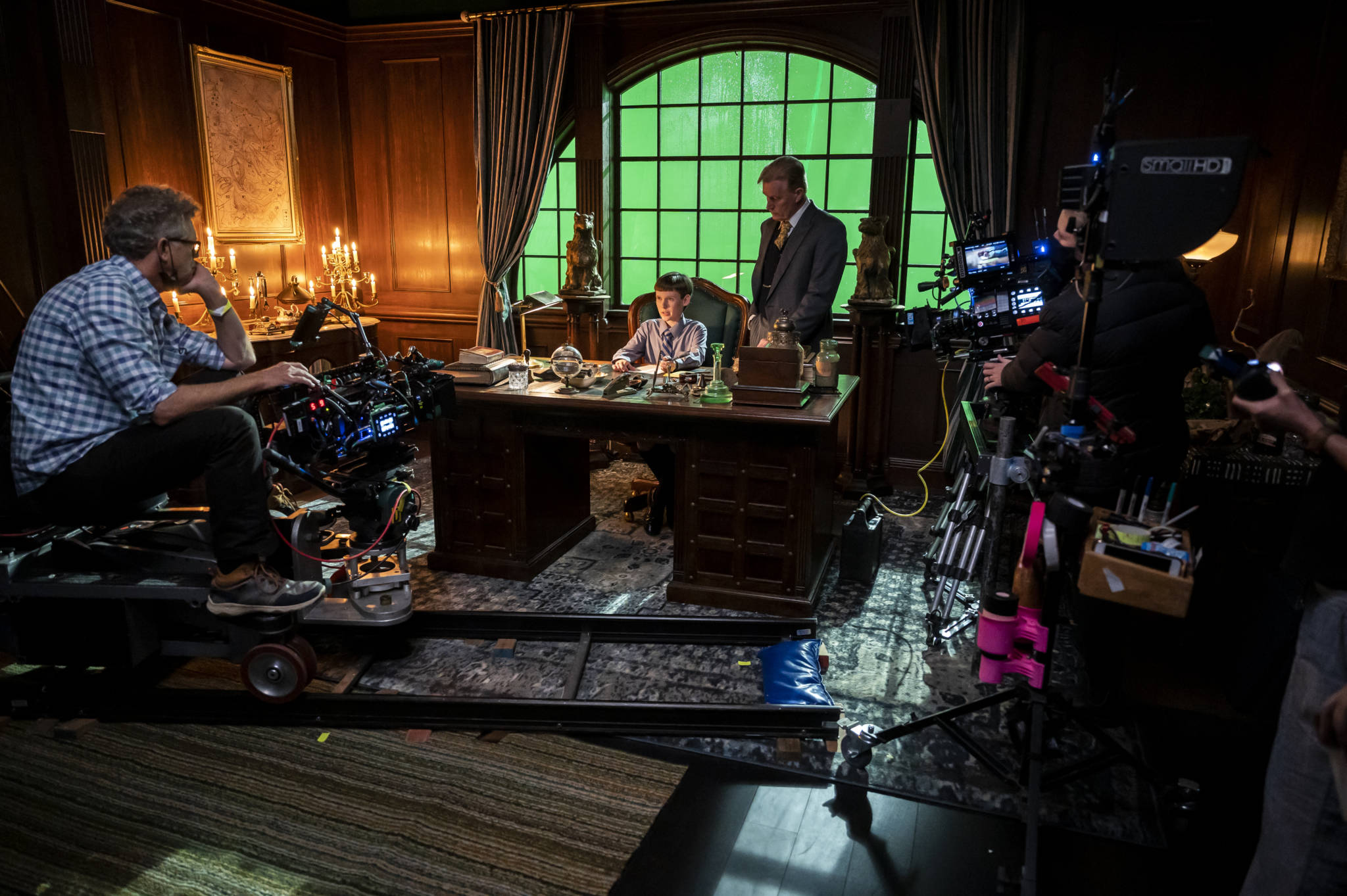 ---
Production design oversees almost all the physical elements we see in front of the lens including location, sets, lighting, costumes, props, makeup and special effects. What aspect of designing for the screen is perhaps the most underrated and why?
The production designer does have a hand across many aspects of the look of a project and, through collaboration with other heads of departments, can implement a particular palette, tone or style. All filmmakers are storytellers and depending on which department they are in, use different tools to tell that story. Production designers have an array of tools at their disposal including pattern, texture, shape, decor, greenery and vehicles to convey time, place, social standing and mental well-being to give depth to the story being told.
The power of practical lighting is the most underrated aspect of design. The placement and style of fittings are important for creating the visual style of each set and this department is sometimes overlooked when preparing a budget. Having effective communication between designer, director of photography, gaffer and the practical LX team is essential to ensure that light fittings are working for all involved.  
---
In your Focus on the Filmmaker SQ spotlight in 2020 you anticipated a move towards emerging digital technologies changing the film and design landscape. In the time since, have you seen a change in the way design is approached for a project?
The technology behind LED walls and 'volume' studios is beginning to make an impact here in Australia. We are starting with small steps now, like sim trav, but bigger things are around the corner. We still need a few years to get our heads around the processes and workflow. Designing the postproduction elements up front to have them ready for principal photography means longer preproduction periods and more crew in the beginning. Also, as the tech develops, we need to train the technicians to use it. Generally, this advancement has changed postproduction more so than the design process.
What may change the design approach is the integration of A.I. It's going to be interesting to see how AI can be used conceptually and in development. Luckily, we will still need designers to translate these concepts into real world sets and environments—phew!
---
What is some good career advice you have received that has stayed with you through the years?
A designer once told me that everything in the frame has been chosen to be there and should be adding to the narrative. Now, whenever I look at a set or location and the staging of that space, I always ask what the role of each aspect is and how it adds to the story or character. I think this way of thinking has helped me focus on the relevance and importance of set decoration.
---