---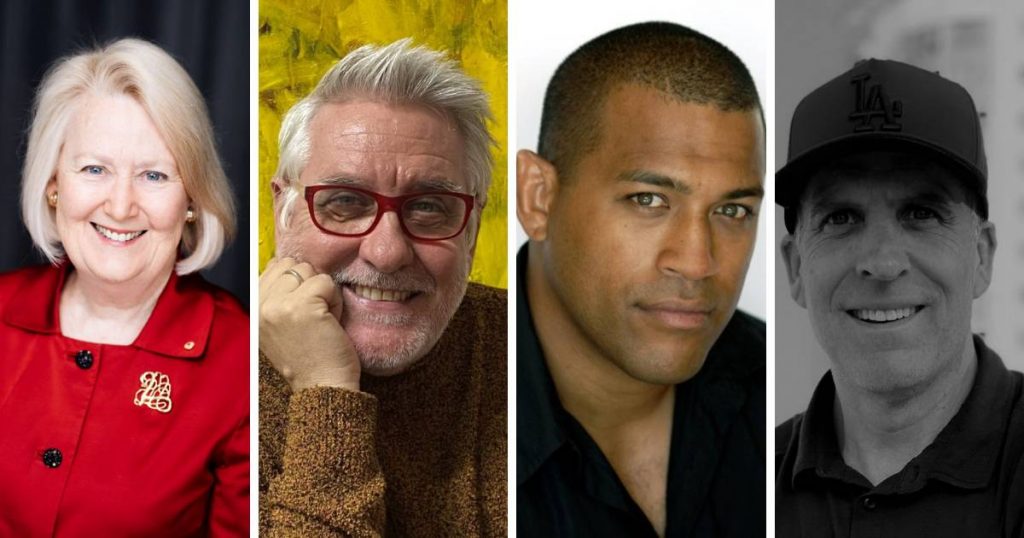 ---
The Queensland Government has appointed four new directors to the Screen Queensland Board — The Honourable Roslyn Atkinson AO, Professor Herman van Eyken, Aaron Fa'Aoso and Dylan Miklashek.
The four new directors contribute a diversity of high-level skills with regional representation and experience to the Board, across film and series production, game development, arts, education, law and diversity action.
The Honourable Roslyn Atkinson AO was a Justice of the Supreme Court of Queensland for 20 years, Chair of the Queensland Indigenous Justice committee and Chair of the Queensland Law Reform Commission, before which she lectured in Literature, Drama, Film and Australian Studies at the Queensland University of Technology.
Professor Herman Van Eyken is an accomplished and internationally awarded film director, screenwriter, producer (Ties and Ropes, Achterland) and is currently Professor and Head of Griffith Film School and a member of the Creative Arts Research Institute, Griffith University.
A proud Torres Strait Islander producer, screenwriter, actor and director based in Cairns, Aaron Fa'Aoso is Managing Director of Lonestar Productions (Strait to the Plate, Blue Water Empire).
With over 25 years' experience delivering AAA games for popular franchises such as Batman, FIFA and WWE, Dylan Miklashek is the Studio Manager and Managing Director of Gameloft Australia (The Oregon Trail, Ballistic Baseball) and board member of the Interactive Games and Entertainment Association (IGEA).
Continuing on the Screen Queensland board will be: Former Attorney-General and Minister for Justice, Linda Lavarch (Chair); President of Village Roadshow Studios, Lynne Benzie; Brisbane General Manager of Cutting Edge, Kylee Ratz; Director of Planning Bond University, Patricia Alner; Co-Founder and Executive Director of Of One Mind, Cathy Hunt; and Aboriginal filmmaker, Dean Gibson.
Premier Annastacia Palaszczuk said the new board is primed to steer the Queensland screen industry through growth, change and challenges ahead.
"The Queensland screen industry will vastly benefit from a board made up of impressive individuals, who between them, share a diverse range of skills, backgrounds and perspectives," the Premier said.
"Together they will inform Screen Queensland's strategic direction, policies and funding decisions as it continues to forge a successful and profitable path.
"I welcome Roslyn, Herman, Aaron and Dylan and thank outgoing directors Patricia Heaton, Morgan Jaffit, Sally Robb and Paul Syvret for their dedicated contributions and expertise, particularly through the hugely successful 2020-21 financial year, which saw the state screen industry generate around $478m into the economy and create approximately 5,500 jobs."
The board appointments took effect on 24 January 2022, with new board members to serve a three-year term.
---
Media Enquiries:
media@screenqld.com.au