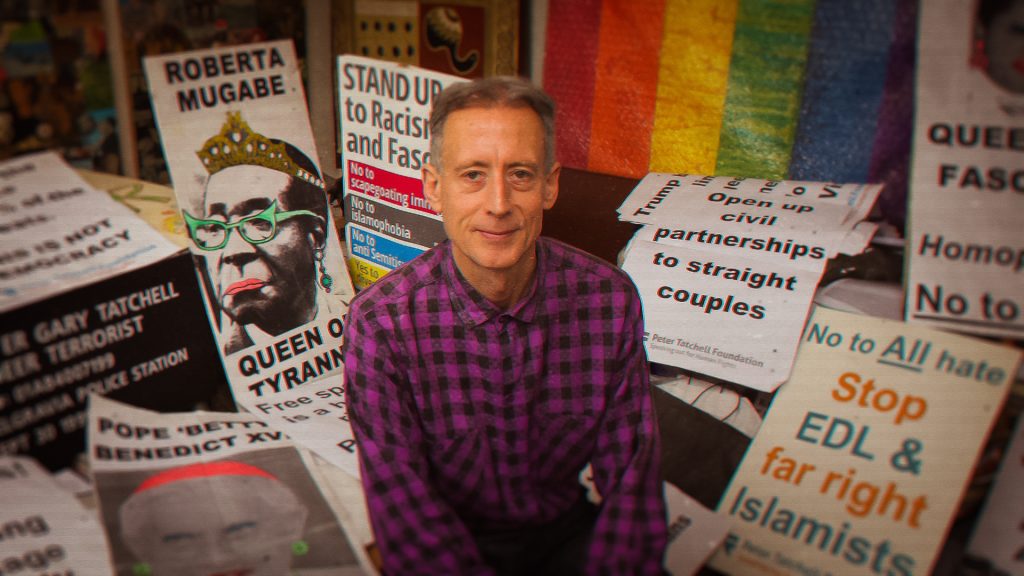 ---
Backed by Sir Elton John and David Furnish, Queensland-made documentary Hating Peter Tatchell will stream in Australia on Netflix from tomorrow.
The powerful true story of controversial Australian-born, British gay rights campaigner Peter Tatchell was produced by Brisbane production company WildBear Entertainment and is the debut feature of Gold Coast director Christopher Amos.
Premier Annastacia Palaszczuk said it was another example of a strong local screen industry, with a Brisbane based production company and a director from the Gold Coast at the helm.
"Local productions have a direct and ongoing impact on the viability of our state's screen industry, which creates thousands of jobs and generates millions of dollars for our state economy every year," she said.
Brisbane based production company WildBear Entertainment is one of Queensland's most successful screen businesses and among the country's most prolific creators of high-end documentaries such as Aussie Mega Mechanics, Demolition Down Under, Brock Over The Top and Iron Fists and Kung Fu Kicks, also supported by Screen Queensland.
The documentary features interviews and rare archive footage with celebrated UK actors Sir Ian McKellen and Stephen Fry, and former Archbishop of Canterbury George Carey.
Screen Queensland Chief Creative Officer Jo Dillon said the film's brave and investigative approach to storytelling makes it a must-see for audiences worldwide.
"Hating Peter Tatchell is powerful viewing, taking us through Peter's highly publicised activism during the 2018 FIFA World Cup in Moscow and exploring deeply the life and makings of this fascinating and passionate human rights warrior.
"Opening doors for local screen practitioners to bring diverse, important stories to the screen and championing under-represented voices very much underpins the work that we do at Screen Queensland, and I congratulate WildBear and the many expert Queensland crew who have created such an impressive and potent film," Ms Dillon said.
Producer Veronica Fury of WildBear Entertainment said she is delighted for the movie to finally hit Australian audiences following a successful June release to Netflix in other countries.
"We initially released the film on Netflix during Pride month, which was the optimal time to make a splash, especially in the US and UK, ahead of the Melbourne International Film Festival.
"We are deeply humbled by the incredible support we have received, and we're thrilled that a home audience can finally see the film, and witness the efforts of the many skilled, hardworking and passionate people who made it happen."
Executive Producers Sir Elton John and David Furnish said they were overwhelmed with emotion when they saw the completed film.
"It was fantastic! It's so compelling – and such a harsh contrast to the disappointing times we are living in. An important cinematic milestone that properly celebrates a true hero," they said.
Screen Australia's Head of Documentary Alex West said, "This is a remarkable debut feature documentary from director Christopher Amos, who has crafted a bold film about Australian-British activist Tatchell and his achievements which continue to resonate today. We're delighted to see this story reach global audiences on Netflix."
Supported by the Queensland Government via Screen Queensland's Screen Finance Program, the film also received principal production investment from Screen Australia as well as support from the Melbourne International Film Festival Premiere Fund.
-ENDS-
TRAILER: https://www.youtube.com/watch?v=lQGZvoWSegI
IMAGES & VIDEO FOR DOWNLOAD: https://www.tatchellmovie.com/mediacentre
Media Contact:
media@screenqld.com.au
---