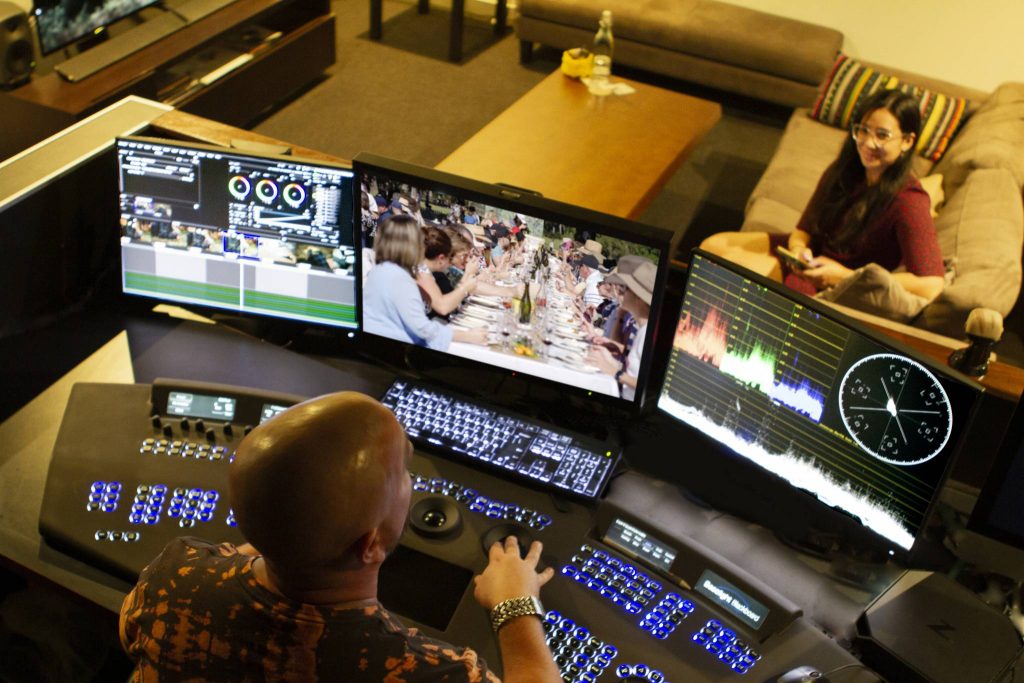 Applications close 5:00pm 12 June
Contact
content@screenqld.com.au
07 3248 0500
---
APPLICATION RESOURCES
Download the PowerPoint Presentation
We are supporting Queensland-based screen practitioners to complete their long-form screen projects and quickly enter the marketplace. The SQ Completion Fund will assist early-to-mid-career Queensland-based creatives, build their long-form screen credits and help get high-quality screen content into the market.
This fund is suited to active screen practitioners with a long-form project such as a feature-length narrative, documentary or broadcast television project, that is at minimum rough-cut stage, but not completed. Completed projects are not eligible.
Projects will be led by an experienced producer who has a strong track record in production and post-production, with a clear strategy on how they will complete the project and take it to market. Funding will be targeted to projects where there is already a written Expression of Interest (EOI) from the marketplace, and/or, where a producer can supply a detailed written marketing and distribution strategy for release.
---
Who can apply?

This program is best suited to Queensland practitioners working with an experienced producer who understands the complexities of selling and distributing content to international sales agents, distributors and/or broadcasters, to ensure the completed project has a pathway to audience.

To be eligible, you must:

be a Queensland producer or Queensland director
have a long-form project at minimum rough-cut stage
will complete all post-production work using Queensland post facilities and crew
meet our general eligibility requirements as set out in our Terms of Trade
not have had Screen Queensland Finance Investment already in the project
not use the funds to pay for debt already incurred on the project (we cannot fund retrospectively).

Aboriginal and/or Torres Strait Islander practitioners are encouraged to apply, as are Queensland practitioners whose principal place of business is located outside of south-east Queensland.

We encourage applications from practitioners whose work and creative teams reflect the diversity of our state – and will give consideration in the selection process to ensure, where possible, that the program outcomes represent our commitment to supporting people who are under-represented by gender, culture and language, race, sexuality, and low socio-economic status. We are keen to support projects where the director or producer is Aboriginal and/or Torres Strait Islander.

If you are unsure whether your project is eligible, please contact us on 07 3248 0500 or content@screenqld.com.au.
What can I apply for?

This is a flexible fund to support practitioners in ways that they identify and evidence as the best strategy for their individual project needs.

Funding can be used to support a number of different activities that result in delivery of the completed project, including but not restricted to:

post-production costs including but not limited to offline, online and grading
sound mixing
composer fees, and/or music licensing costs
graphics and visual effects
animation
marketing related costs i.e. publicist and promotion expenses where a strategic plan can be provided.

The level of funding available will be closely related to your costed strategy and demand on the funds. You are discouraged to apply for the maximum funding available if your strategy can be delivered for a smaller budget.

Funding through the SQ Completion Fund is designed to support projects that have reached rough-cut stage or later, and achieved a viable standard to this point. It is not for projects that were under budgeted in the first place or that ran over budget.
How much can I apply for?

You can apply for a grant of up to $50,000 to complete your screen projects. It is recommended that you show evidence of co-funding alongside your financial ask to us.

Grants will be strategic and diverse, aimed at practitioners that can demonstrate a compelling story evidenced at rough-cut stage; clear ability to complete the project with the allocated budget; and evidence of marketplace interest with a planned pathway to audience.
What is SQ looking for?

Your proposal will be assessed against the following criteria.

Strength, viability and commercial potential of the project.
Benefit to the careers of Queensland-based key creatives. Can the project be completed on the budget indicated, and does the applicant have a clear pathway to market?
Track record of the applicant and creative team.
Impact on the broader Queensland screen industry.
How to apply?

Submit your application by COB, Friday 12 June 2020 using our SmartyGrants application portal. Late applications will not be assessed. You will need to include the following.

Key project information (title, genre, format, audience, logline, synopsis, chain-of-title).
Rough-cut of project (Please supply a link to your project and include a password if required).
CVs for all key creatives.
Creative Development Plan.

Outline the development of the project to date, and how you are solving any creative editorial issues in order to complete the project. This might include director's editorial notes, feedback from marketplace, audience testing etc..

Completion Plan, including, but not limited to:

specific work required to complete the project
budget and finance plan for the proposed activities
schedule including delivery deadline
an explanation regarding why the required costs were not budgeted at the outset.

Marketplace interest, including:

written EOI, and/or,
email correspondence with broadcast commissioners, international sales agents and/or distributors

Distribution strategy including:

targeted marketplace contacts who you plan to approach with the finished project once completed. This should be a list that is appropriate and relevant to your project and genre. (List MUST include name and contact details)
marketing and audience attraction plan (how will your project find an audience? What key activities will you do in order to access this audience?)
self-distribution plan (if required).

Benefits to Queensland

A statement addressing your proposal's immediate and long-term benefits to the Queensland industry as a whole (employment, in-state expenditure, acclaim/profile, returns etc.)

When you submit your application, you will receive a confirmation email. Please notify us if you haven't received this within 30 minutes. Following submission, your eligibility will be checked and if approved will proceed to assessment.

Your application will be assessed by a panel including members of our team and suitable external experts, against the criteria outlined in the section "What is SQ looking for?" During the assessment process, you may be contacted to take part in an interview via teleconference/phone to provide further information.

Recommendations will be approved by our EVP Content.

You must also read the following documents before you apply.
What will successful projects need to deliver?

Successful applicants will be required to deliver the following.

Completed project.
Cost Report (including QPE and statutory declaration).
Marketing and Promotion plan.
Producer's Report and a Marketplace Report (due no later than 3 months after the project has been delivered).
Funding is competitive and not all applicants may be successful even if they can demonstrate they meet all the assessment criteria. You are encouraged to be ambitious and innovative in your proposals.
It is not anticipated that the funds available through this program alone will be able to cover all project costs. The SQ Completion Fund is part of our $3.3m support package for the Queensland screen industry that represents the maximum funds that we have been able to reallocate for support during the current circumstances.
The SQ Completion Fund is not a substitute for government relief to businesses affected by COVID-19 and such businesses are encouraged to seek all federal and state assistance currently available for this support. See COVID-19 Support for more information.
---