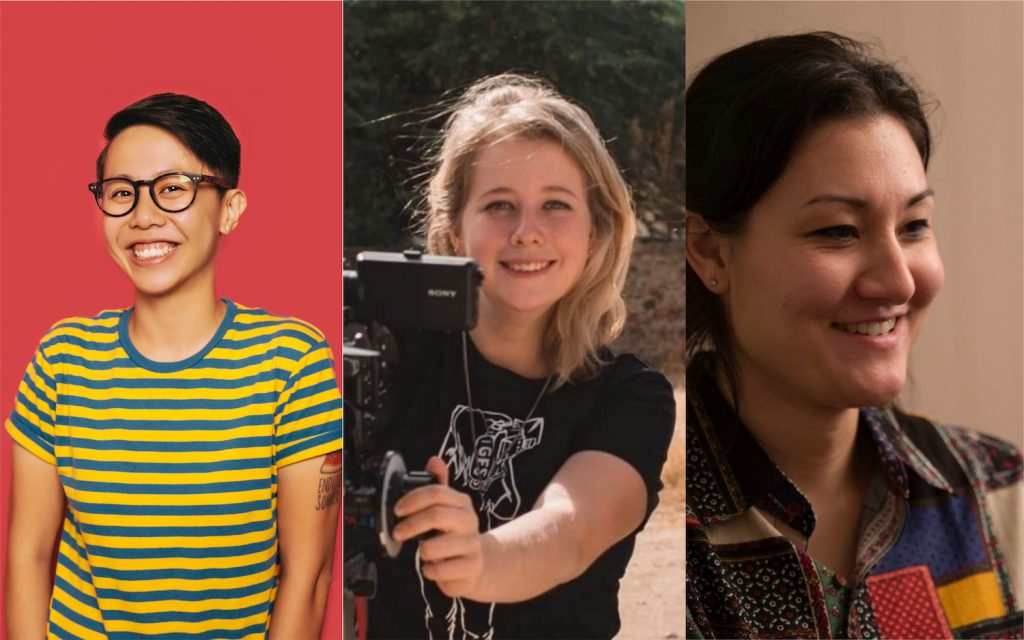 Nickelodeon International, Fremantle and Network 10 have announced the three early-career Queensland practitioners who will be provided five weeks' instruction with experienced creatives on the series Taylor's Island (working title) currently filming on the Gold Coast, made available through Screen Australia's Inclusive Attachment Scheme and Screen Queensland's SQ Attach Program.
The successful candidates are Mary Duong (Director's Attachment), Chase Brockett (Director of Photography Attachment) and Aimee Cheung (Assistant Director Attachment).
Sally Caplan, Screen Australia's Head of Content said, "Our Inclusive Attachment Scheme continues to be an important way to provide emerging creatives with opportunities on our funded drama content. Congratulations to these practitioners, we hope they find their time working on Taylor's Island informative as they further advance their careers."
Kylie Munnich, Screen Queensland CEO, said: "Offering emerging local practitioners the opportunity to work on domestic or international productions filming in the state, as paid attachments, is one of the key returns on location incentives.
"Attracting productions like Taylor's Island to Queensland not only provides jobs for local crew and injects millions of dollars into our economy, but also vital on-the-job training and networking opportunities for the next generation of screen professionals breaking into the industry.
"It is enormously affirming to witness early-career practitioners, who have participated in our SQ Attach Program, gain employment on local, interstate and international productions filming in Queensland, and we are proud to see the steady escalation of screen careers across the board – a significant, positive industry outcome from the current boom."
Chris Oliver-Taylor, Fremantle CEO Asia Pacific and Executive Producer, said: "Fremantle is committed to building an inclusive and diverse screen industry. Fostering the creatives of the future is absolutely essential and something we are passionate about across all our productions. This is a unique opportunity for Mary, Chase and Aimee to experience working on a production the scope and standard of Taylor's Island and to be guided by the best in the business."
Produced by Fremantle for Nickelodeon and Network 10, Taylor's Island is a 20 x 22min series featuring a diverse main cast anchored by Australian leads, and follows the adventures of 14-year-old Taylor, a charismatic and energetic leader, and her tight-knit group of friends – Nori, Meesha and Ellis, and stepsister Lila – as they explore the mysteries of the island on which they live, fuelled by Taylor's fascination with her Uncle Charlie's disappearance and determination to find out what happened to him.
Chris Rose, VP Production & Development for Nickelodeon International is overseeing the show with Mick Elliott serving as the Executive in Charge of Production for Nickelodeon International in Australia. Chris Oliver-Taylor is the Executive Producer for Fremantle. Taylor's Island is supported by major production investment from Screen Australia in association with Screen Queensland. Nordic SVOD service Viaplay are a co-production partner, premiering Taylor's Island exclusively as a Viaplay Original in the Nordic market.