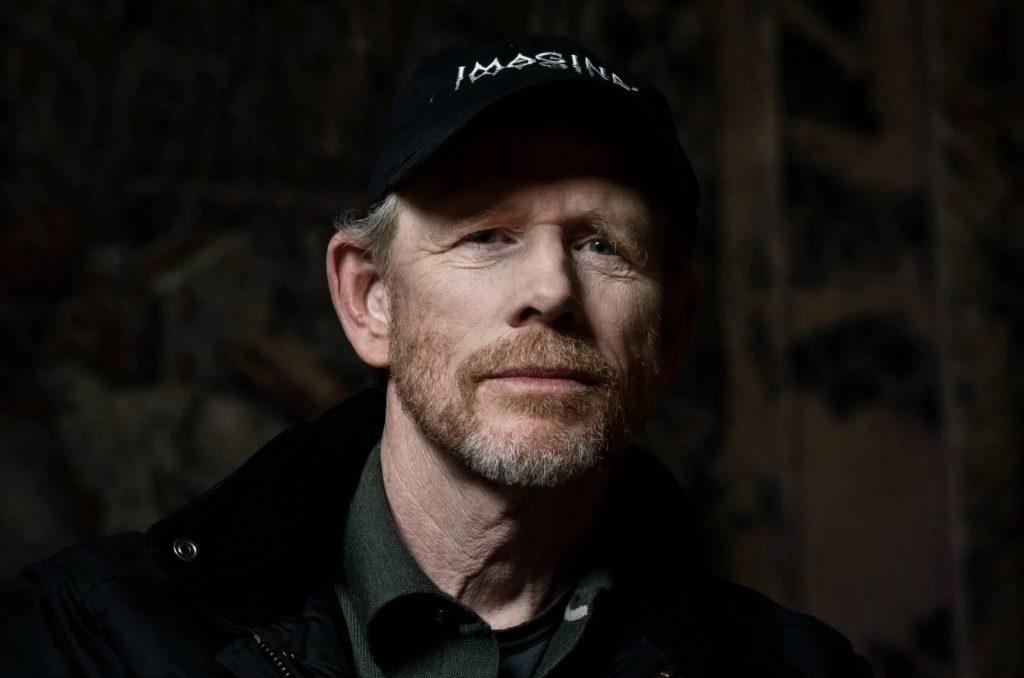 Ron Howard
---
Applications closed 14 February
Click the apply now button for more information on this opportunity. The information provided is the most comprehensive information available from Screen Queensland and Impact Creative Systems at this time. If you are interested in this opportunity, please submit an application.
Screen Queensland is committed to fostering a diverse screen Industry. Aboriginal and Torres Strait Islander screen practitioners are encouraged to apply, as well as practitioners who are female or other gender identities, culturally and linguistically diverse, disabled, LGBTQIA+, regionally or remote-based and more.
---
MEDIA RELEASE
FOR IMMEDIATE RELEASE
1 February 2021
Screen Queensland has partnered with Brian Grazer and Ron Howard's talent development company, Impact Creative Systems, to transform the careers of four Queensland-based screen professionals through a prestigious attachment opportunity on Thirteen Lives – the film adaptation of the 2018 Thai boys' soccer team cave rescue, commencing production on the Gold Coast this March.
Aligned with local on-set skill shortages, the program is now open for applications from emerging screen industry professionals in the areas of costume design, set design, accounting, and assistant directing, to be attached to Thirteen Lives for a period of 12 weeks during production.
Academy Award® winners Brian Grazer and Ron Howard, director on Thirteen Lives, said the philosophy of Impact to discover, cultivate and empower the next generation of creative storytellers worldwide, has been extended to unearth talented production-focused practitioners.
"We're excited about the potential for Impact to transform careers in areas where the screen industry, in Queensland but also globally, is experiencing particular skill shortages," said Mr Grazer and Mr Howard, jointly.
"It's also a deep part of our philosophy and approach to give back to the locations where we are filming and this program is a great way of providing emerging screen professionals of promise the opportunity to work on a major feature film in their own backyard."
In addition to these attachment opportunities, Thirteen Lives is estimated to employ more than 275 cast and crew and inject around $45 million into the Queensland economy.
Screen Queensland CEO Kylie Munnich praised Impact for their commitment to help develop the next wave of screen industry professionals, from a diverse range of disciplines, in the state.
"For every production Screen Queensland supports, attachments are an obligation as part of a proven strategy to grow and diversify the local industry.
"As demand for Queensland as a production location continues to escalate, these kinds of initiatives are vital to creating a viable industry to rival other major screen hubs globally," Ms Munnich said.
The on-set experiences of the four successful candidates will also be documented as part of a bespoke digital campaign including regular video diaries and social media updates.
For more information and to apply visit https://www.impact-australia.com/crews. Applications close 14 February 2021.
-ENDS-
---
ABOUT SCREEN QUEENSLAND
Screen Queensland is a Queensland Government owned company that invests in talent and production to grow a creative, innovative and successful screen industry with a focus on stories and audience, secures production and post, digital and vfx to Queensland, and delivers an active screen culture through festivals and events funding across the state. Screen Queensland invests in stories and talent through a range of mechanisms including development, production investment, initiatives, SQhub and mentorships. Screen Queensland is deeply committed to increasing diversity in the screen industry to reflect the Australian community. For more information visit screenqld.com.au
ABOUT IMPACT CREATIVE SYSTEMS
Founded by Brian Grazer and Ron Howard and led by CEO Tyler Mitchell, Impact discovers, cultivates and empowers creative storytellers around the world through its innovative talent discovery and development accelerator, which enables promising writers to create their best work and break into the industry in a matter of months. Impact recently launched The Impact Network, a market-network designed for entertainment industry professionals. Since its inception in 2018, Impact has built a network of 50,000 writers from over 100 countries and developed 71 projects, 35 of which have been set up at major studios throughout the industry, including: Netflix, Sony, FX, Amblin, Legendary, Village Roadshow, Quibi, Di Boneventura Pictures, Scott Free, Jax, Imagine Entertainment and more; Creators have been signed by major agencies and management companies, including CAA, WME, UTA, Verve, Anonymous Content, Lit Management, Grandview, Circle of Confusion, Management 360, 3Arts, Writ Large and more. The Impact Network is used by industry producers and executives from over 350 companies, including ABC, Amazon, CBS, Disney, HBO, Netflix, NBC, Paramount, Universal, Amazon, and Warner Brothers.
In addition, Impact announced a deal with Netflix Films to source and develop original content across four specific genres from the next generation of screenwriters worldwide. They also launched their first international accelerator program in Australia in association with Gentle Giant Media Group and Screen Australia. Impact also recently launched a podcast, which is an outgrowth of its speaker series that accompanies the accelerator. "IMPACT: The Podcast" features conversations with world renowned artists such as: Peter Berg (Friday Night Lights, Lone Survivor); Issa Rae (Insecure); Judd Apatow (40 Year Old Virgin, Trainwreck): The RZA (Wu-Tang: An American Saga): Dave Burd aka Lil Dicky (Dave): Jeff Schaffer (Curb Your Enthusiasm); Saladin Patterson (The Last O.G.); Academy Award winners Frances McDormand (Three Billboards, Fargo), Damien Chazelle (La La Land, Whiplash) and Akiva Goldsman (A Beautiful Mind, Cinderella Man), and many more. For more information, visit impact.net subscribe to the Impact Creative Systems newsletter and/or follow on Instagram @impact.development, Twitter @TweetsByImpact, and Facebook @impact.developmentFB.