Warner Bros. Pictures and Legendary Entertainment Exclusive VFX Panel Event
Featuring the groundbreaking VFX team bringing two of the most iconic movie monsters of all time to life in the highly anticipated big-screen face-off Godzilla vs. Kong. Currently in production in Queensland,the epic next chapter in Warner Bros. Pictures' and Legendary Entertainment's Monsterverse comes to cinemas in May 2020.
This invitation is open to all Queensland screen industry students and practitioners to celebrate Godzilla vs. Kong filming in Queensland.
Friday 5 April 2019
Level 1 Auditorium TAFE Coomera
198 Foxwell Road, COOMERA
6.00pm – 7.00pm Networking
7.00pm – 8.00pm Panel Discussion
(RSVPs essential for entry)
JOHN DESJARDIN (DJ), VFX Supervisor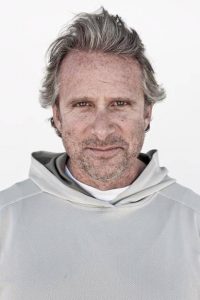 "DJ" DesJardin has been creating visual effects for almost 40 years, and has built a body of work encompassing over 35 feature films.
He first worked with director Zack Snyder on the comic book actioner Watchmen, for which DesJardin was nominated for an Academy of Science Fiction, Fantasy & Horror Films' Saturn Award for Best Special Effects. They followed up that collaboration with the action fantasy Sucker Punch in 2011, and 2013'sMan of Steel.DesJardin collaborated with the Wachowskis as a visual effects supervisor on the second and third films in the blockbuster Matrix trilogy,The Matrix Reloaded and The Matrix Revolutions, as well as on their award-winning video game Enter the Matrix. His credits as visual effects supervisor also include the 2005 action hit Fantastic Four, the Middle East-set thriller The Kingdom, as well as the Zack Snyder-produced sequel 300: Rise of an Empire.
After working on Batman v Superman and taking a much needed vacation, DesJardin is attempting to corral giant monsters in Godzilla vs. Kong.
TAMARA WATTS KENT, VFX Producer
Tamara Watts Kent is an accomplished Visual Effects Producer, specializing in large-scale blockbuster feature films. She is currently wrapping principal photography as Co-Producer on Godzilla vs. Kong.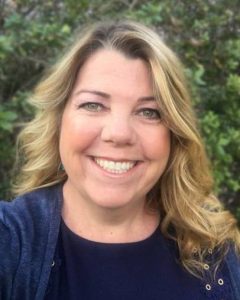 Known throughout the industry for amazingly detailed planning and leadership under pressure, Tamara has spent the last eight years working with Disney on films including: A Wrinkle in Time, Pirates of the Caribbean: Dead Men Tell No Tales, Alice: Through the Looking Glass and Oz the Great and Powerful.
Tamara has also produced the effects for the BAFTA-winning The Fifth Element and optimized the final delivery of the Academy Award™ winning Titanic. While Titanicwas making box office history, Tamara established herself in the freelance world bringing animals to life in George of the Jungle 2,tackling the first digital native 3D live action feature Journey to the Center of the Earth and creating multi-layered alternate realities for Zack Snyder's Sucker Punch.
Tamara has played a critical role creating entirely digital worlds, spearheaded the creation of a proprietary tracking and budgeting system, and organized the launch of Motion Pixel, Dream Quest's digital division. She is an active member of the Producers Guild of America and the Visual Effects Society.
About the film
Following the global success of 2014's Godzilla and 2017's Kong: Skull Island, and in the lead-up to the 2019 release of the highly anticipated Godzilla: King of the Monsters, comes the next chapter in Warner Bros. Pictures' and Legendary Entertainment's cinematic Monsterverse: Godzilla vs. Kong, the epic action adventure will pit two of the greatest icons in motion picture history against one another – the fearsome Godzilla and the mighty Kong – with humanity caught in the balance.
Godzilla vs. Kong is being directed by Adam Wingard (The Guest, You're Next). The film stars Alexander Skarsgård (Big Little Lies, The Little Drummer Girl), Millie Bobby Brown (Stranger Things), Rebecca Hall (Christine, Professor Marston and the Wonder Women), Brian Tyree Henry (Atlanta, Widows), Shun Oguri (Gintama), Eiza González (Baby Driver), Jessica Henwick (Iron Fist), Julian Dennison (Deadpool 2), with Kyle Chandler (The Wolf of Wall Street, Manchester by the Sea) and Demián Bichir (The Nun, The Hateful Eight).
Wingard directs from a script written by Terry Rossio (Pirates of the Caribbean). The film is being produced by Mary Parent, Alex Garcia, Eric McLeod, Brian Rogers, Jon Jashni and Thomas Tull, with Kenji Okuhira and Yoshimitsu Banno serving as executive producers. Jay Ashenfelter, Jen Conroy and Tamara Kent are co-producers.
Behind the scenes, Wingard's creative team includes director of photography Ben Seresin (World War Z, Unstoppable), production designers Owen Patterson (Godzilla,The Matrix Trilogy and Captain America: Civil War) and Tom Hammock (The Guest, Blindspotting), editor Josh Schaeffer (Molly's Game,Kong: Skull Island), costume designer Ann Foley (Altered Carbon), and VFX supervisor John "DJ" DesJardin (Batman v Superman: Dawn of Justice, Watchmen).
A presentation of Warner Bros. Pictures and Legendary Entertainment, Godzilla vs. Kong is currently scheduled for release on May 22, 2020. The film will be distributed in 3D and 2D and in select IMAX theaters by Warner Bros. Pictures, except in Japan, where it will be distributed by Toho Co., Ltd.
Special thanks to our venue partner TAFE Queensland Coomera Campus