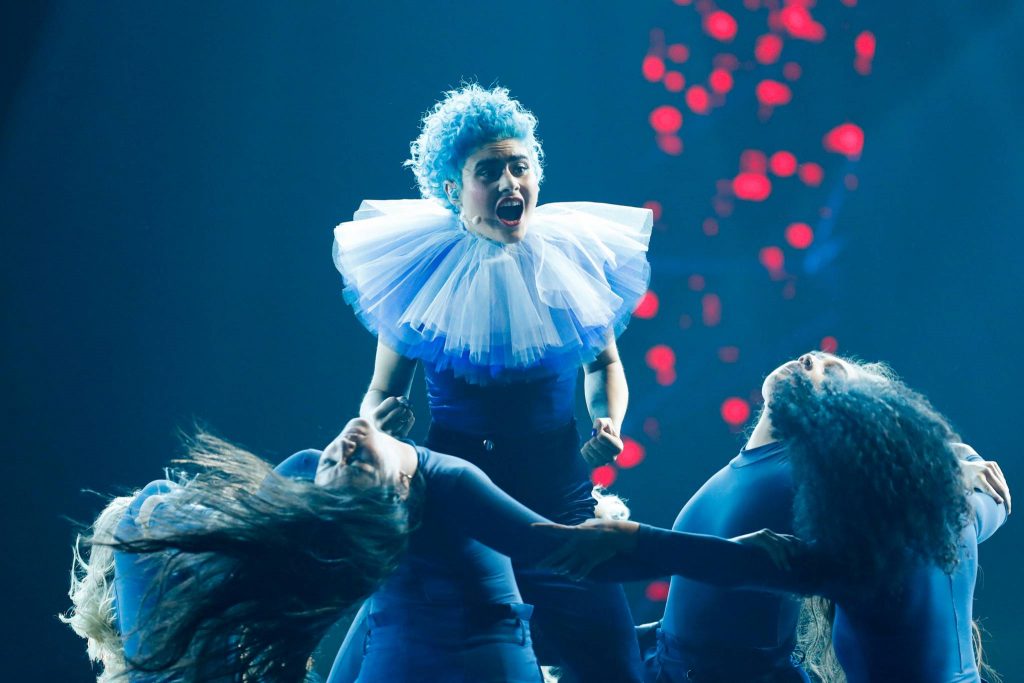 ---
Friday 22 May, 3pm
FREE
Zoom Webinar
(Screen Queensland will endeavour to stream to Facebook Live where possible)
It's a Eurovision edition of #WatchPlayQld ! Get in the Eurovision spirit then tune into a Q&A with Blink TV, the production and event company behind the development, staging and delivery of Eurovision – Australia Decides, as well as artist, Queensland's own Jaguar Jonze, on a free Zoom webinar 22 May at 3pm.

Having just celebrated the Eurovision weekend (15 – 17 May 2020), now is the perfect opportunity to relive the magic of Eurovision: Australia Decides – Gold Coast 2019 and 2020, proudly supported by Screen Queensland. We will breakdown how a world class music TV event is created with the key creatives and artists. The webinar will feature:

Director of Blink TV / Head Of Show – Paul Clarke
Content Producer – Chris Abbott
Performance Producer – Marko Panzic
Lighting & Screen Director – Paul Collison
Artist – Jaguar Jonze

Eurovision: Australia Decides – Gold Coast 2020 and 2019 are available now to stream on SBS on Demand, as well as last weekend's special event, Eurovision 2020: Big Night In!

If you have any questions you would like to ask in the Q&A, join the conversation live in Zoom, email media@screenqld.com.au with the subject line, "Eurovision Australia Decides Question".
Watch Jaguar Jonze's Eurovision: Australia Decides – Gold Coast 2020 entry, Rabbit Hole. jaguarjonze.com
---
Our #watchplayqld series invites you to stream and download SQ-supported content, and tune in to virtual conversations with the creators.