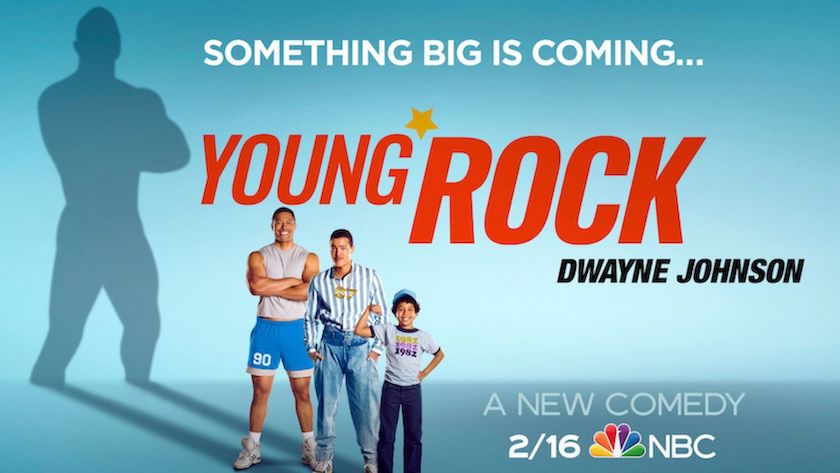 Through Screen Queensland's Attachment program SQ Attach, four early-career Queensland practitioners were offered over 5 weeks experience on Universal Studios Group's Matchbox Pictures series Young Rock. The comedy wrapped last week, having filmed at Screen Queensland Studios and on location in Brisbane from September 2020.
Congratulations to Young Rock Director's Attachment Rachel Maxine Anderson, Producer's Attachment Rachel Choi, Camera Attachment Matthew Baumann and Accounts Attachment Joanne Klaptocz.
Young Rock Screens in the US on NBC from 16 February.
Read more about the Young Rock attachments below, and click on the SQ Attach, webpage to read more about the program and apply for current opportunities. The SQ Attach program supports local creative talent and crew to grow their careers through project-based attachments that create integral on-the-job skills.
---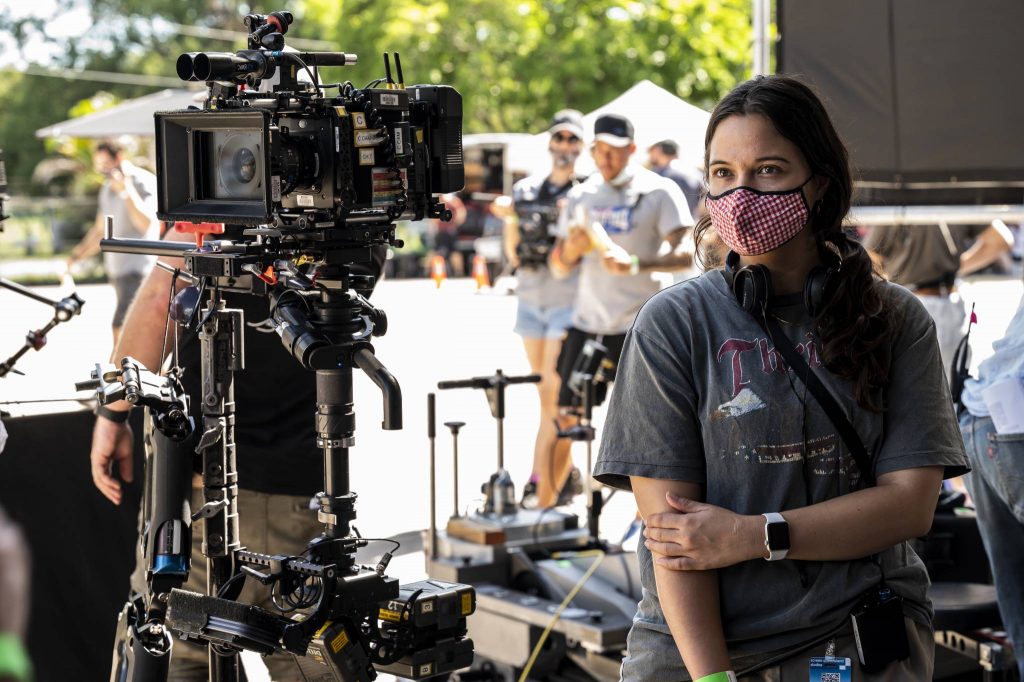 Rachel Maxine Anderson
Director's attachment with Jeffrey Walker
"The director's attachment with Jeff Walker was incredibly valuable. I was able to sit in on pre- production meetings, watch Jeff work and collaborate on set and have the opportunity to direct the splinter unit in the capturing of additional scenes/ material. I have always wanted to direct television and the experience has given me exposure to its fast paced nature as well as Jeff's on set processes to ensure he is always capturing the coverage and story beats needed to best serve the overall story and vision for the show. I'm incredibly appreciative to Jeff Walker and the entire production behind Young Rock for having me and I am so grateful to Screen Queensland for the opportunity to develop the skills that I can take further into my career."
Rachel Maxine Anderson is an Australian director and writer based in Brisbane. A strong believer that there is strength in vulnerability, Rachel is drawn to telling honest stories that explore themes of home, family and identity. Rachel's body of directing work includes short films, commercials and episodic content. Rachel co-created the short-form factual series Bananas (2019) as part of the Screen Queensland and SBS Unscripted Initiative. Co-created with Mary Duong, Bananas is a series about living between two cultures in Queensland as an Asian- Australian and can now be streamed on SBS on Demand. Bananas was an official selection into SXSW Film Festival 2020. Moving forward in her career, Rachel is inspired to work in the episodic space for web and television. Rachel is determined to continue telling authentic, female driven stories and representing the under represented.
---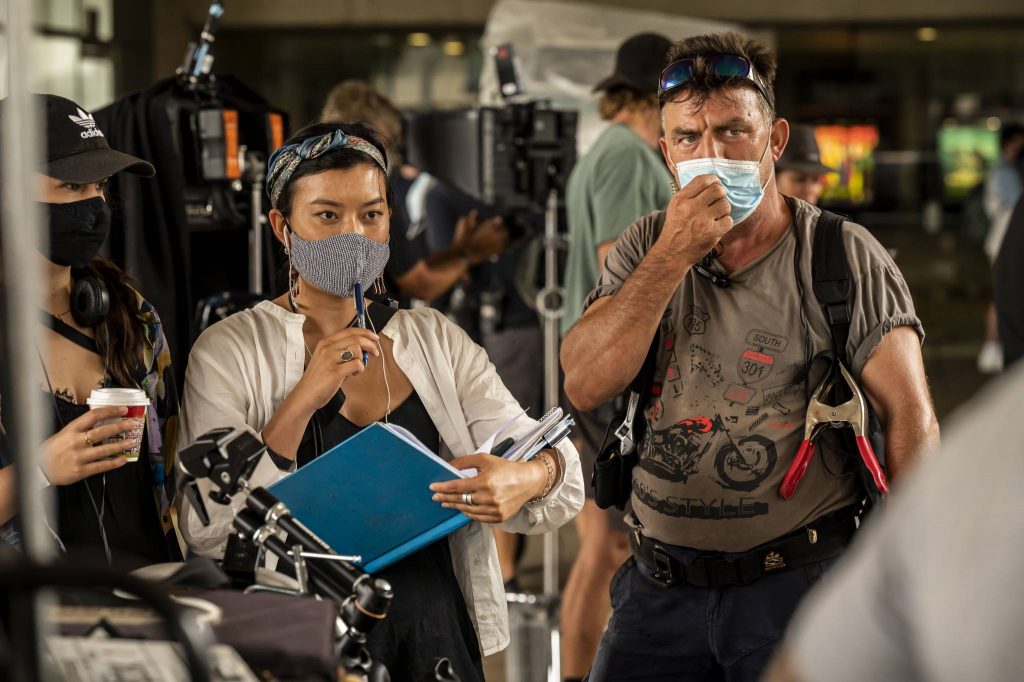 Rachel Choi
Producer's attachment
"Thanks to Matchbox Pictures and Screen Queensland's SQ Attach initiative, I had the opportunity to work both on and off-set across various departments of the Young Rock production. From working in the production office and assisting with the clearances process to supporting the assistant directors and gaining valuable insight into script supervision with Jennifer L'Huillier, I have developed fantastic industry connections and have gained a more practical, dynamic and expansive picture of the working environment and the lifestyle of an industry professional. Prior to this attachment, the projects I had worked on were solely independent films, so it has been eye-opening and an incredibly rich learning experience to be exposed to and develop understanding, knowledge and skills on such a major production."
Rachel Choi is a filmmaker and intellectual property lawyer with an affinity for relational filmmaking. She produced the short film My Home is a Dog That Lives Inside Me (2017) which screened at various international film festivals including the Edinburgh International Film Festival and New Orleans Film Festival. Working with the same team, Rachel is in post-production for her first independent feature film Paris Funeral, 1972. Adopting a similar filmmaking process as with their previous project, the film is unscripted, shot on 16mm with non-actors and on location in Australia, France and Italy. In 2020, Rachel was granted the Lord Mayor's Young and Emerging Artists Fellowship to undertake an internship with Beijing-based production company Factory Gate Films. Currently, she is developing several projects which explore her intercultural experiences as a second-generation Chinese Australian. Rachel completed Bachelor degrees in Law (Honours) and Creative Industries (Film, TV & Screen) from Queensland University of Technology.
---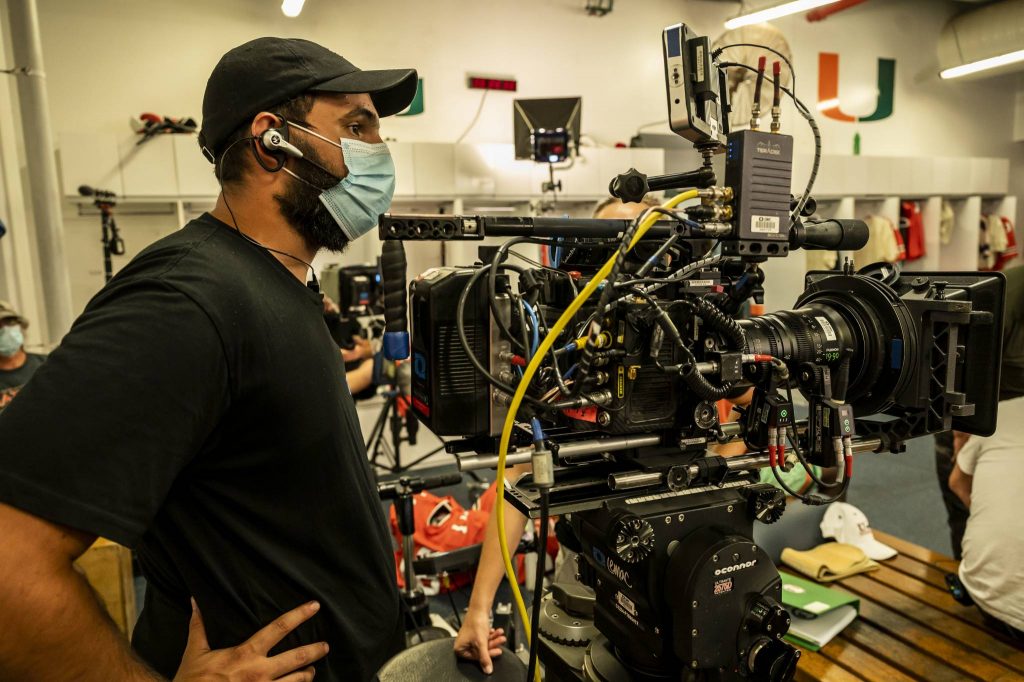 Matthew Baumann
Camera attachment (Indigenous attachment)
"Thanks to Screen Queensland and the Young Rock Production for throwing me in the deep of the camera department. To work with legendary cinematographer Marty McGrath and his camera team you walk away from this production with an experience you can only learn on set. From the first day, your feet barely have time to rest as you learn to be a quick problem solver and communicate clearly and effectively to help give Marty, Jeffery, and the actors the time to give the best performance to help make this incredible show. My tasks while on set were to ensure that the camera team were prepped and ready for the day, with charged batteries clean equipment and to help with general admin while the camera team where on set. I'd like to thank Marty, Keith, and Troy for the opportunity and full credit to the camera team for letting me be a part of this incredible experience."
Matthew is a Brisbane-based director of photography. He completed his Bachelor's degree in Creative Industries, Majoring in Film and Televsion at JMC Academy in 2019. Recent credits in short film includes Cinematographer for Cupcakes, Writer/Director for Lights of the Hill and first Assistant Director on The Last Song. As a recent graduate, Matthew is seeking to expand his skills and experience professionally in the screen industry. His showreel can be found on vimeo.
---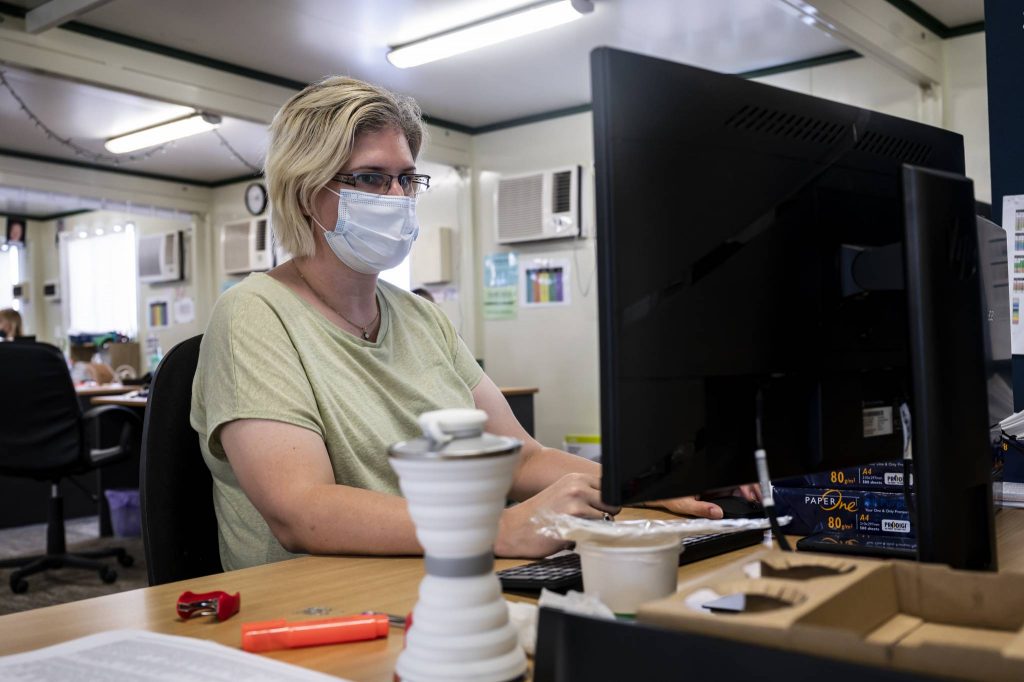 Joanne Klaptocz
Accounts attachment
"I am extremely grateful to Young Rock and Screen Queensland for this opportunity. Being new to the film & TV industry, I have gained both a foothold and valuable experience that I can continue to build on going forward in my career. I have also met some amazing people and the whole experience has been positive and encouraging."
Joanne is a Commerce Graduate with several years of international work experience in Banking, Finance and Treasury Operations for such organisations as CUA, GE Money and Queensland Office of State Revenue at the Queensland Treasury Department.  Joanne graduated from the Production Accounting course at the Australian Film Television and Radio School (AFTRS) in 2020, and is looking to pursue accounting opportunities within the film industry with the goal of eventually progressing to Production Accounting roles.