The Far North Queensland (FNQ) Screen Production Strategic Plan kicked off in Cairns on 13 February with a networking event attended by more than 100 local established, emerging and aspiring screen industry practitioners.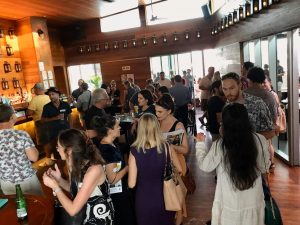 The Make it in FNQ: Plan your creative career event was presented by Screen Queensland, in partnership with Screenworks, Australia's peak regional screen industry group, and outlined the five components of the three-year program.
1. Industry Development Workshops and Networking annual program

2 workshops/networking events
1 'Meet the Broadcaster' event
2 livestream hub events that will showcase major screen industry content.
2. Authentic: A Microfilm project – Real stories from the people of FNQ

Funded opportunities to create screen content for local filmmakers or teams.
Short films featuring local characters and stories.
Opportunities to boost production skills, gain screen credits, build audiences, leverage relationships and collaborate.
3. Virtual Reality (VR), Animation and Gaming Skills Development

1-day VR masterclass scheduled for June 2020
Intensive mentoring 'bootcamp' for one emerging practitioner in each discipline of animation and games development in 2021 and 2022
4. Increase Awareness and Connections of FNQ Screen Industry – Screen FNQ Facebook group

Establish and grow the @screeenfnq Facebook group and community
Promote local opportunities, screenings, productions and events
Help with cast and crew call outs, equipment and local support
5. Aboriginal and Torres Strait Islander Development Programs

Bespoke programs for the FNQ Aboriginal and Torres Strait Islander community.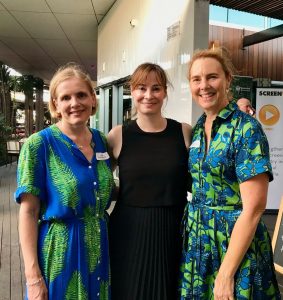 The comprehensive program will support the next generation of story tellers, increase professional capabilities, strengthen community connections, celebrate existing talent and create local productions.
The first workshop is planned for June and will focus on VR.
Join the Screen Queensland database and the @screeenfnq Facebook group to keep up to date with opportunities and announcements for FNQ.