Screen Queensland is sharing this release from the office of the Premier and Minster for Trade The Honourable Annastacia Plaszczcuk
---
MEDIA RELEASE
FOR IMMEDIATE RELEASE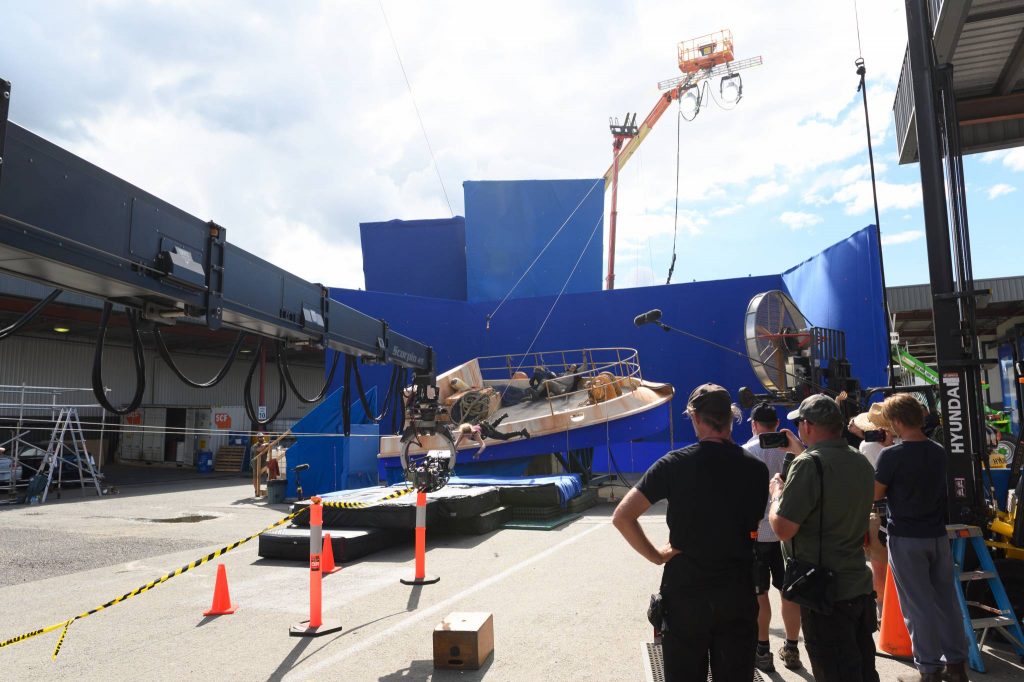 Following a bumper year for Queensland film, television and games production, the Palaszczuk Government will inject a further $71 million as part of the state's Economic Recovery Plan to continue growing Queensland's booming screen industry.
Premier Annastacia Palaszczuk said the new funding in Tuesday's State Budget would cement Queensland's reputation as a production powerhouse, create jobs and support the state's economic recovery.
"Queensland attracted more international productions than any other State in 2020 and this funding will help us to attract even more," the Premier said.
"From competitive incentives and first-rate studio facilities, to highly skilled local crews and diverse locations – it's no surprise that screen production demand is at an all-time high in Queensland.
"Our screen success is not an accident, but the result of long-term planning and strategic investment in the industry, led by Screen Queensland.
"It's also due to how well Queenslanders have managed the COVID pandemic which has made filming here so attractive.
"Through the global pandemic our State has been a safe haven for local and international productions while others were shut down, keeping cameras rolling on COVID-Safe sets.
"And now we're taking the next step, building on the overwhelming interest and momentum in our screen sector with this new funding."
Treasurer and Minister for Investment Cameron Dick said since 2015, the Palaszczuk Government had invested around $100 million in our Production Attraction Strategy (PAS).
"This has lured blockbuster projects to the State, contributing more than $1 billion to the local economy and creating more than 12,000 Queensland jobs," the Treasurer said.
"That includes films like Thor: Ragnarok, Aquaman, Dora and the Lost City of Gold, Godzilla vs. Kong, Love and Monsters, Escape from Spiderhead, Thirteen Lives, Ticket To Paradise and Baz Luhrmann's Elvis biopic.
"From big blockbusters to local productions, this is about having a pipeline of projects to support a sustainable industry and to create local jobs – from crew right through the supply chain to set designers, construction workers, drivers and hospitality."
The 2021-22 State Budget includes:
An additional $53 million over two years for PAS to keep Queensland in the picture by delivering a pipeline of international and domestic productions, with broad economic benefits for homegrown screen creatives and companies.
An additional $4 million over two years allocated to the Screen Finance Fund for domestic film, television and games production so local companies like Ludo Studio, Hoodlum and WildBear can continue to export content around the world.
$4 million over four years for the new North Queensland Regional Program, to grow screen opportunities in the north.
$10 million over two years for the Post, Digital and Visual Effects (PDV) Incentive, facilitating an increase from 10 to 15 per cent – the most competitive on the eastern seaboard.
Screen Queensland CEO Kylie Munnich thanked the Queensland Government for its continued support, which has put the State's screen facilities, talent and expertise in focus.
"This budget support will allow us to further maximise benefit from the current boom for the widest possible cross-section of the Queensland screen industry," Ms Munnich said.
"It will stimulate crew jobs that flow from big productions like Thirteen Lives, Australian Survivor and Young Rock, increase the volume of Queensland-grown screen projects we can finance, and support development programs we can offer to emerging creative talent.
"Building a sustainable industry, which attracts and retains the best and brightest talent in our state, is core to the Screen Queensland mission.
"Particularly exciting for the local post-production sector is the increase to 15 per cent for the PDV Incentive, making Queensland the most competitive state for post-production work on the east coast.
"This budget also benefits the regions, with a significant injection of funds to expand the screen industry in the north of the state and build on the skills and expertise of screen practitioners based there."
Last year, the Queensland Government committed almost $12 million for two new screen facilities – $6.8 million for a new studio facility in Cairns and $5 million for a TV production hub on the Gold Coast.
Productions currently filming in Queensland include Ron Howard's Thirteen Lives, Season Two of the Amazon Original series The Wilds starring Rachel Griffiths, and The Portable Door, a co-production between Brisbane company Story Bridge Films and the renowned The Jim Henson Company.
Upcoming productions for Queensland include Joe Exotic, filming at Screen Queensland Studios from July; Netflix's Jessica Watson biopic, True Spirit; Matchbox Pictures' TV series, Irreverent, filming in South East and Far North Queensland, and the much-anticipated Ticket To Paradise, starring Academy Award winners George Clooney and Julia Roberts.
ENDS